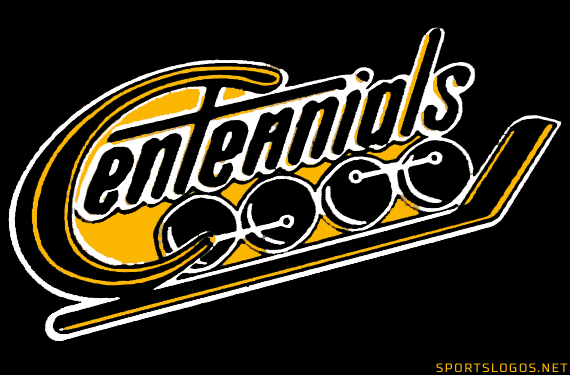 The North Bay Centennials are making a comeback… sure, it's a brief one, but a comeback nonetheless.
Over fifteen years after they relocated to Saginaw, Michigan where they became the Spirit, the Ontario Hockey League's North Bay Centennials will be honoured by North Bay's current OHL club, the North Bay Battalion. The Battalion will be wearing the throwback uniforms for their game tonight against the Flint Firebirds.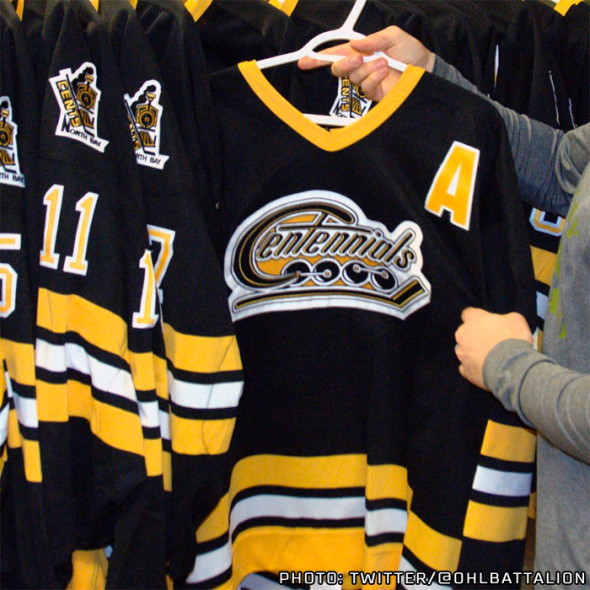 Based on the design the uniforms the Battalion will be wearing tonight appear to be the mid-1990s version of the uniform. A Boston Bruin-esque template with the their wordmark-train logo across the front and the shoulder logo featuring a train and their "CENTS" nickname across it diagonally.
North Bay's original OHL team began play in 1981 using this logo up until 1998; the team switched to a more 90s logo featuring a train engineer grimacing while clutching a hockey stick for their final four seasons.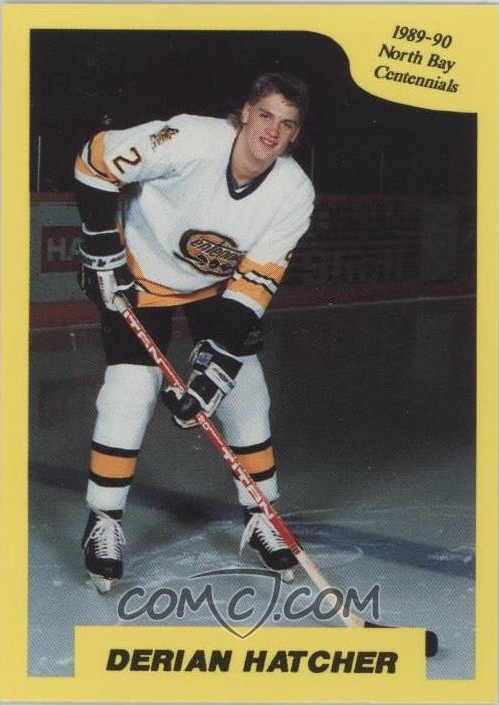 Several NHL alumni spent time wearing the Cents uniforms prior to playing in the pros, Derian and Kevin Hatcher were both Centennials as was Nick Kypreos, among others.