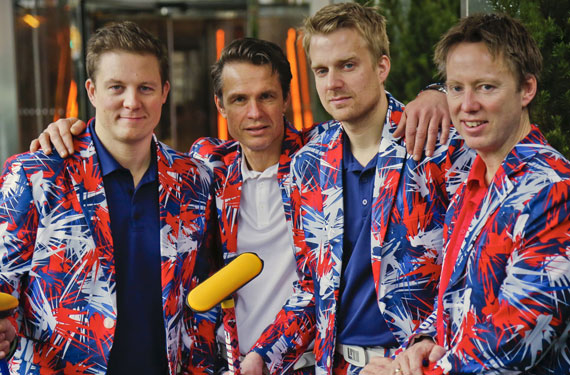 With the Winter Olympics underway in the Republic of Korea, it's time for what has quickly become a quadrennial tradition: checking in on the stylings of curling standout, the team from Norway. Curling competition got underway before the official opening ceremony, and will last for over two weeks.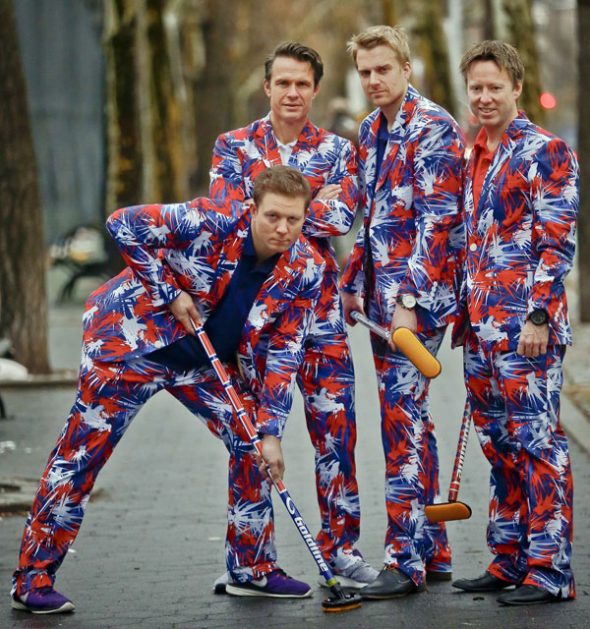 Curling, "the bowling of Canada," has been dominated by teams from Canada and a handful of Scandinavian countries in recent Olympic games, but when it comes to style, the Norwegian team has stood alone. The Norwegian curling uniforms to be worn in Pyeongchang were designed for the third winter Olympics in a row by the California-based company Loudmouth Golf, made famous in 2009 by golfer John Daly, who wore them on the European tour while serving a suspension from the PGA.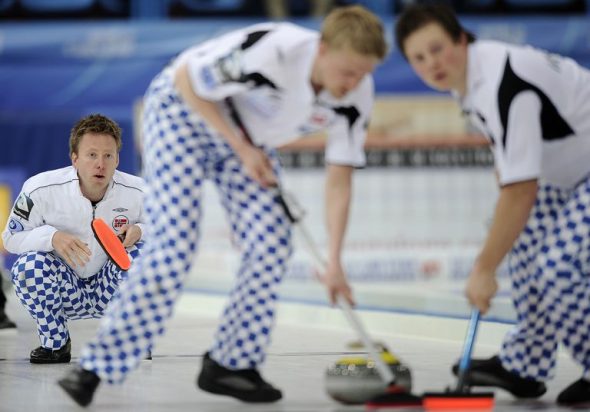 The first appearance of Norway's loud pants occurred in the 2010 Vancouver games, where the Norwegian men's team took silver—and inspired a pants-based Facebook page that now has almost half a million followers.
The team reprised its wacky pants in 2014 in Sokcho.
This year's gold medalists will be crowned February 24. Whether the loud Norwegian pants will be on the podium remains to be seen, but in the meantime, fans of bright colors and bold shapes will be cheering on the Norwegians.