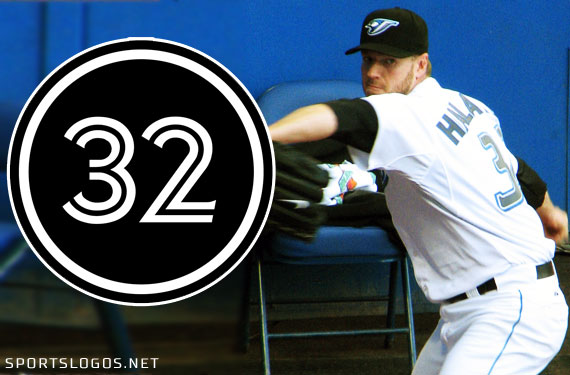 Roy Halladay will never be forgotten by Toronto Blue Jays baseball fans; the team today announcing that his number 32 will be retired – only the second player in franchise history to have their number retired by the club.
Halladay, who died at age 40 in a plane crash this past November, will have his number retired prior to the Blue Jays season opener at Rogers Centre in Toronto on March 29th against the New York Yankees.
"Through Roy's values, pride, work ethic, and perseverance, he epitomized what it means to be a Blue Jay," said Mark Shapiro, President & CEO, Toronto Blue Jays in the media release. "And while his legacy is clear, it goes far beyond the number on his back or his on-field accomplishments, serving as a shining example of how to live a meaningful life and positively impact others."
The Blue Jays will also remember Halladay throughout the 2018 season by wearing a memorial patch on their uniform sleeve; the patch will feature the number 32 in a black and white circle in the current team font. The patch will be worn beginning with the Spring Training and continue through the regular (and hopefully post-) season games.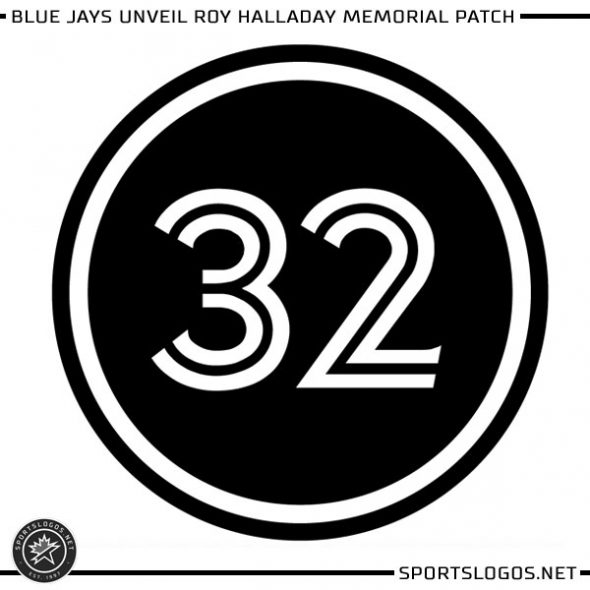 Roy spent twelve seasons with the Blue Jays at the Major League level from 1998-2009, he made his debut in September 1998 immediately turning heads by taking a no-hitter as far as the 9th inning with two outs in his first-ever game at SkyDome.
During the remainder of his time with Toronto, Halladay won the 2003 AL Cy Young Award, was selected to the AL All-Star team six times, pitching 49 complete games, and posting a .661 winning percentage during a time when the team was largely unsuccessful. He was also very active with charitable work purchasing a private suite known as "Doc's Box" at the Rogers Centre and donating it to young patients from Toronto's Hospital for Sick Children. Following four seasons with the Phillies, Halladay signed a one-day contract with Toronto so he could retire as a Blue Jay in 2013.
Roy will join Roberto Alomar (#12) as the only Blue Jays to have their numbers retired by the team. The last Blue Jay to wear 32 was Scott Diamond in 2016, before that LaTroy Hawkins had it in 2015.
UPDATE Feb 15/18:
The Toronto Blue Jays posted a photo of the Roy Halladay memorial patch on the sleeve of their Spring Training jerseys to their social media accounts yesterday: