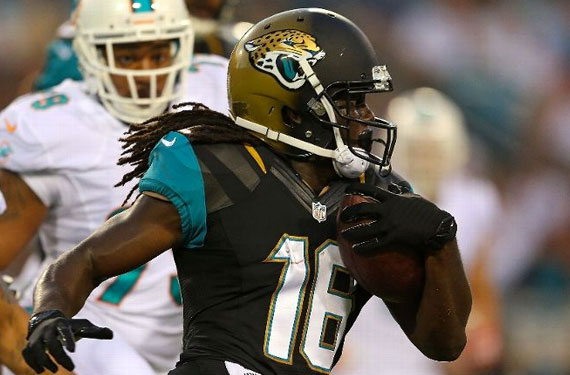 The gradient mess is dead. Long live whatever replaces it. Seriously, anything would be fine.
Today the Jacksonville Jaguars announced that "the team will wear all-new uniforms and helmets for the upcoming 2018 season", and also that the final design of this new look would be unveiled in April.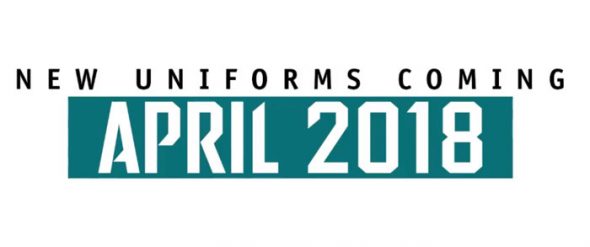 In a video that accompanied the announcement on the Jaguars official Twitter account it shows players in a locker room putting on their team uniforms but it's played in reverse. Some subtle hint that the uniforms will be a throwback perhaps? That the team will be going backwards with this new look?
A new look coming April 2018.#DUUUVAL pic.twitter.com/KkHoYxZvy3

— #DUUUVAL (@Jaguars) February 12, 2018
According to SportsLogos.Net Forum member Claystation360, Jaguars president Mark Lamping appeared on Jags Today earlier today and he revealed some a couple of details about the new look, saying they would be unveiled in April and that "Tom Coughlin (Jags executive VP) was very involved in the redesigning of the uniforms".
Adding to the idea of "going backwards" for the design, Coughlin seems like an old-school, no nonsense kinda guy… so might we be seeing a traditional design for the Jags?
Back in January, Mark Long from the Associated Press Tweeted that the Jaguars would be using much more teal in their new uniforms while also mentioning that the Pro Bowl was the last time we'd ever see those old helmets: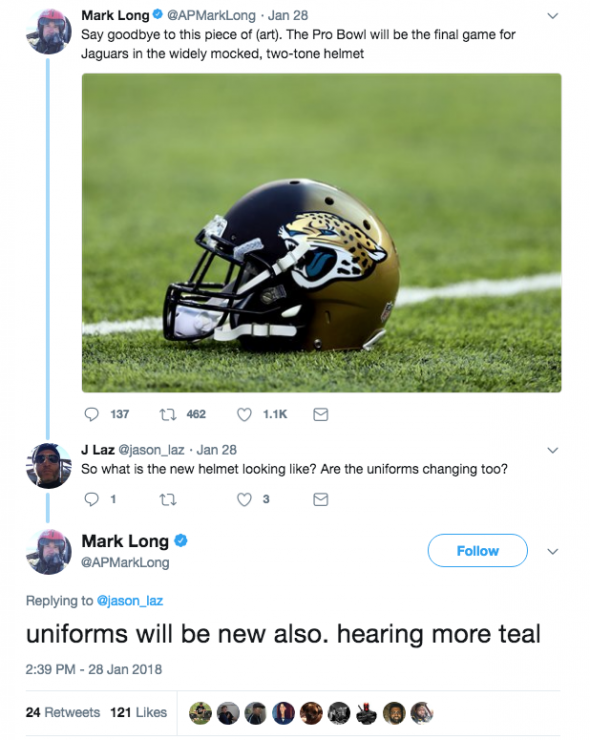 The Jaguars social media accounts have referenced "Black, White, and Teal" in recent posts, team logos used to accompany these posts are also void of any gold.
We'll have to wait and see what happens here but if we had to predict, based on the reasons above, we're looking at a teal-heavy uniform with hints of black and white (maybe gold as a minor trim) and a design more traditional than modern.