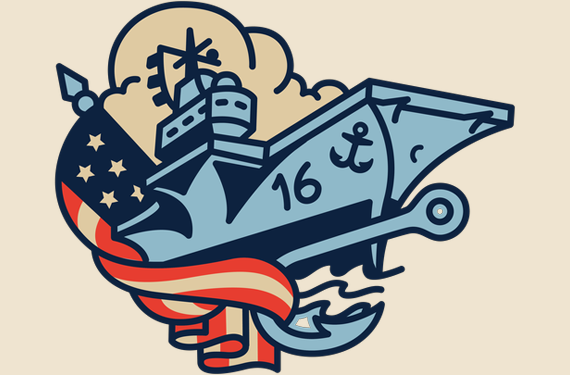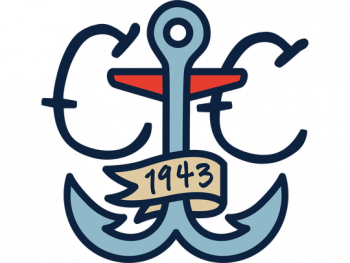 The Corpus Christi Hooks, double-A affiliate of the Houston Astros, bucked the trend in minor league baseball by announcing a temporary promotional identity NOT based on a local food item. (The Corpus Christi Whataburgers?) Instead, the Hooks will pay tribute to their local Naval heritage with the nickname Corpus Christi Blue Ghosts, featuring logos designed by Brandiose.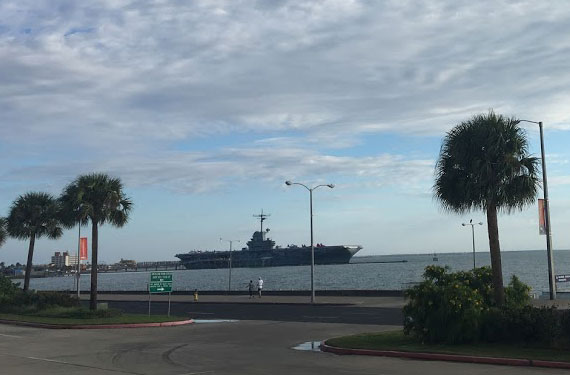 The name Blue Ghosts refers to the USS Lexington, a WWII aircraft carrier-turned-museum that sits on the Corpus Christi Bay adjacent to the city. The nickname derives from the ship's blueish color and the fact that it reappeared unharmed after being reported sunk by the Japanese. (The ship is actually the second USS Lexington—renamed as such after the original was sunk in the Coral Sea.)
From June 21-23 the Hooks will honor the @LEXCV16 and play as the Blue Ghosts. 🇺🇸

Here's a look at our logos and uniforms for the weekend series. pic.twitter.com/af7uGPXa9D

— Corpus Christi Hooks (@cchooks) February 16, 2018
Blue Ghosts weekend will take place June 21-23 in a series against the Frisco RoughRiders, who are also named for an aspect of American military history, Teddy Roosevelt's Rough Riders, noted for their role in the 1898 Battle of San Juan Hill in Cuba.
The Hooks, who are named for the local sports fishing industry, as well as Nolan Ryan's curveball, nearly adopted Blue Ghosts as their nickname when the team debuted in 2005.