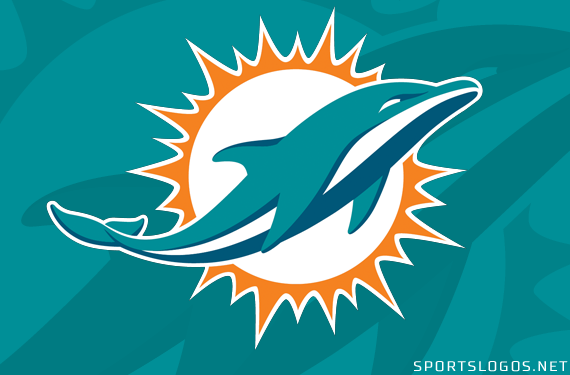 Via a report in this morning's The Miami Herald, we have learned the Miami Dolphins will be making a change to their uniforms for the upcoming 2018 NFL season.
It'll be an "evolution rather than a revolution," according to the Herald's NFL source, later adding they will *not* be going back to the throwback uniforms full-time.
All reports seem to suggest this uniform change will be a minor tweak to the overall set, with small changes coming to each piece: jersey, pants, helmet and logo. Having mastered regular mediaspeak when it comes to reporting uniforms, this means the change will be something *our community* will most definitely notice and talk about for weeks.
The Dolphins (like the Jacksonville Jaguars) adopted their current look for the 2013 season which means they have just fulfilled their five-season minimum between jersey changes; both the Dolphins and Jaguars will need to stick with their soon-to-be-unveiled new designs until the end of the 2022 season.
Longtime readers of ours may remember we had a series at one point called Fix-It Friday in which we had a designer look at an existing uniform set and try to tweak it slightly to make it just a little bit better. The reason that series ended was because our designer, Brandon Moore, ended up getting a full-time design job with (you guessed it) the Miami Dolphins.
For fun, here was his proposal to tweaking the Dolphins uniform from back 2015:
That "M" logo on the helmet aside… Maybe?