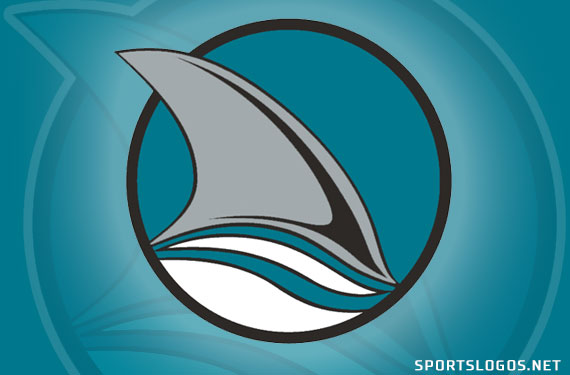 The San Jose Sharks appear to be bringing back an old favourite, as well as giving a some additional exposure to another popular, but much newer logo.
During an appearance last night on NBC Sports California, Sharks President Jonathan Becher told Sharks Pregame Live host (and Creamer Awards judge) Brodie Brazil that the team would once again be making use of the old "shark fin" logo that graced the shoulder of their home and road uniform from season one in 1991-92 through 1998-99 and then worn on an alternate jersey 2001-02 until 2006-07.
Becher also stated that San Jose's new shoulder logo, which he referred to as the "Screaming Shark" would be getting a lot more exposure in the 2018-19 season, but it will not be replacing the primary logo.
See the whole clip here:
Got a @SanJoseSharks Logo exclusive from Co-President @jbecher: pic.twitter.com/8tTYv5vilf

— Brodie Brazil (@BrodieNBCS) February 16, 2018
Becher did not elaborate much upon those two tidbits.
This of course leaves me room to speculate.
Based on Becher's comments my guess is we'll see the "Screaming Shark" as a logo worn on the chest of a new alternate uniform, based on San Jose's history I'm going to say this alternate uniform is black. As for the Shark Fin logo, I think that'll be used on the alternate in some form as well — either as a shoulder patch or perhaps on the pant leg.
That's just pure speculation.
Either way I look forward to seeing what the Sharks have in store for us next season (waist stripes… please), this little tease makes me even more hopeful that they'll be wearing something solid.