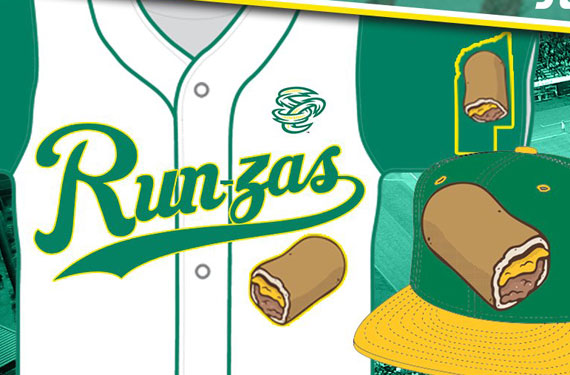 The Omaha Storm Chasers, Triple-A affiliate of the Kansas City Royals, are the latest minor league baseball team to adopt a local food item as a temporary team name. For one game on June 9, the Storm Chasers will become the Omaha Runzas.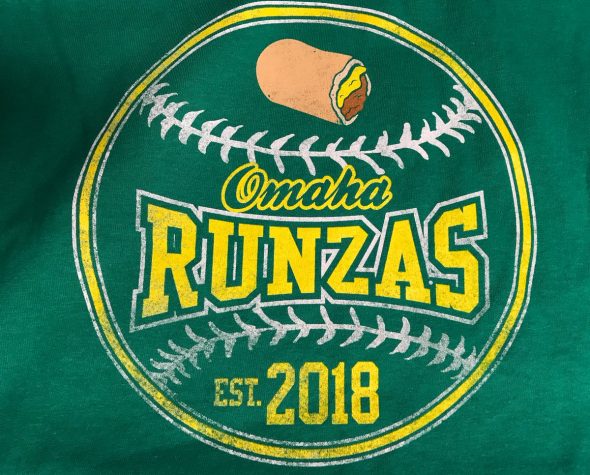 Runzas—which also go by the names bierock, kraut pirok, fleischkuche, or krautburger (which is what I know them as)—are basically pockets of dough filled with ground beef and sauerkraut. The history of the runza traces back to 19th-century Russia, but they were popularized in Germany and brought to the North American upper midwest by German immigrants.
The Storm Chasers' temporary team colors come from the promotional night's sponsor, a restaurant chain called Runza (whose website gives you the title "Home | Runza" in your browser window, which is likely unintentional, but feels very basebally).
Omaha is the latest to the fray in an increasingly long list of minor league teams to adopt local food items as promotional identities, a concept expertly introduced to the world by the Fresno "Tacos" Grizzlies all the way back in the olden MiLB days of 2015.