Seattle will get an NHL hockey team, it's inevitable and in all honesty it feels like it should've happened decades ago. Seattle belongs in the NHL, and the reality of their someday team inched closer this week with the launch of a site to collect season ticket deposits.
The site, NHLSeattle.com, included a computer rendering of their proposed new arena using the name Seattle Center Arena featuring an extremely unique scoreboard setup (one in each end rather than hanging over centre ice). Here's that rendering: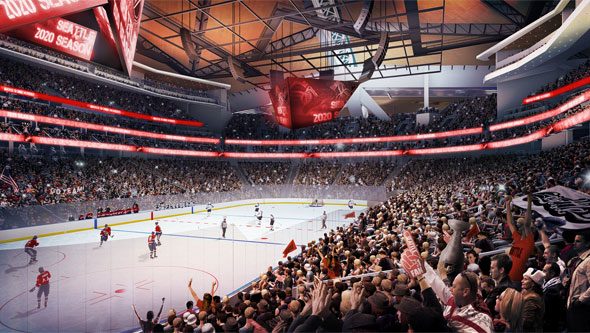 Looks like a great place to watch a hockey game (see what I mean about the scoreboard?), but… let's look closer, shall we?:
What's that?!
It would appear whoever rendered this arena graphic also created a logo for the future-team, there's two of these in the crowd as well as a larger white banner.
Zoom again!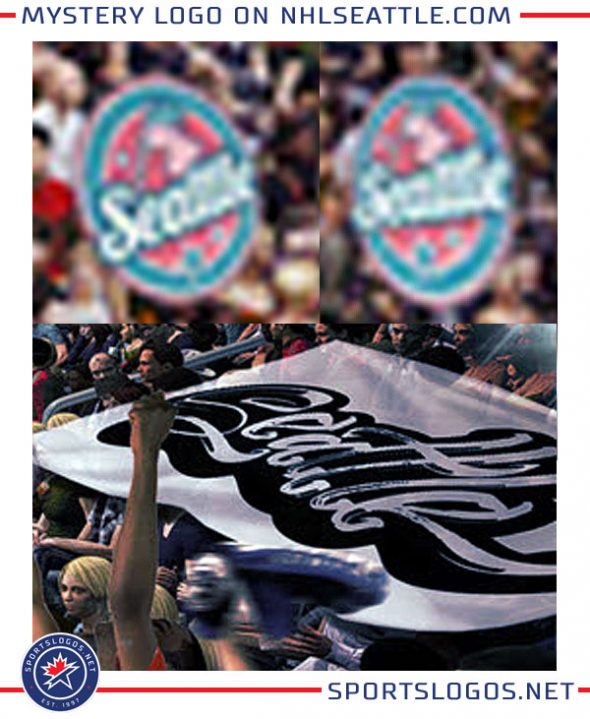 The logo is a pink and blue roundel with a "Seattle" scripted wordmark across in white trimmed in blue. There's something inside the circle which is a lighter shade of pink but the resolution is too low to make it out, an animal or fish wearing a hockey helmet maybe?
Let's revisit the list of domain names the potential ownership group registered recently to see if that helps.
Cougars, Eagles, Emeralds, Evergreens, Firebirds, Kraken, Rainiers, Renegades, Sea Lions, Seals, Sockeyes, Totems, Whales
Of those names Sockeyes would certainly work with a pink and blue colour scheme: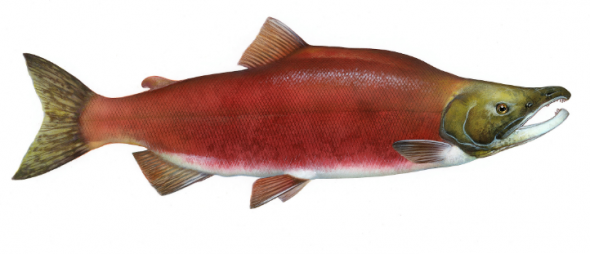 Kinda… right?
So is this anything? I don't know! But it's something to talk about.
UPDATE:
It's nothing.
Looks like it might be this: https://t.co/AeEV4pHGm2

— Jared Peterson (@jepBklyn) February 22, 2018
Just a stock logo. Move along.