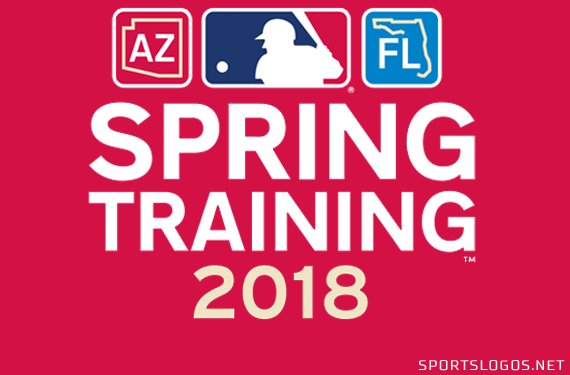 It's here, it's finally here!
Spring Training baseball got underway this afternoon with a full slate of ballgames all around the States of Florida and Arizona.
Players took to the field wearing Marjory Stoneman Douglas High School ball caps in tribute of those who were killed in the shooting which took place there earlier this month, these game-worn caps will be autographed and auctioned with 100% of the proceeds going to the Broward Education Foundation, which was established as the official Stoneman Douglas Victims Fund. More information can be found at browardedfoundation.org
The 2018 Spring Training schedule brings with it a new set of league and team-specific logos; as has been the case the last few seasons the focus is on the states in which the games are played rather than the Grapefruit (Florida) and Cactus (Arizona) names that the two sets of teams go by.
First we look at the league-wide logo set, which includes the logo for all of Spring Training as well as the individual "leagues"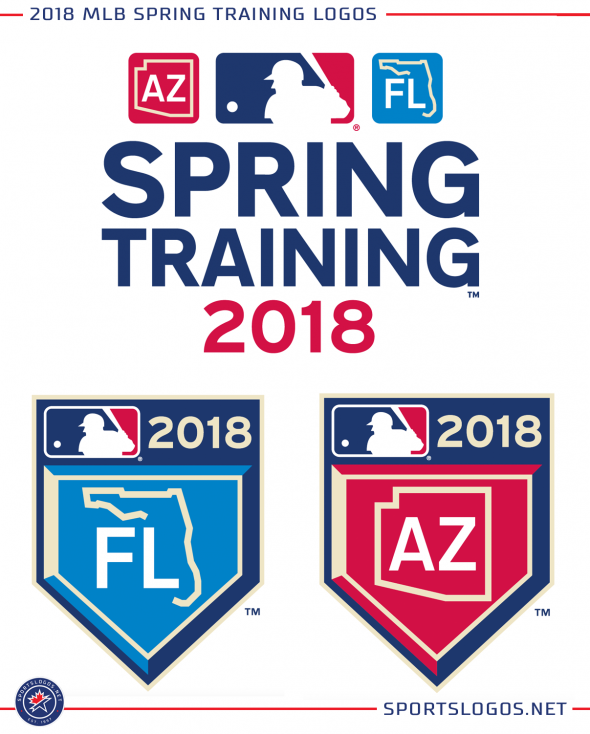 The state logos above are also being worn as patches on team caps and jerseys throughout the Spring.
The home plate shape in those logos are used again for each of the team specific camp logos, things get shifted around slightly with the large "2018" at the top replaced with the location of their training camp, the year relocated to the bottom of the plate. The logos are also re-coloured appropriately to fit each of the team's individual colour schemes.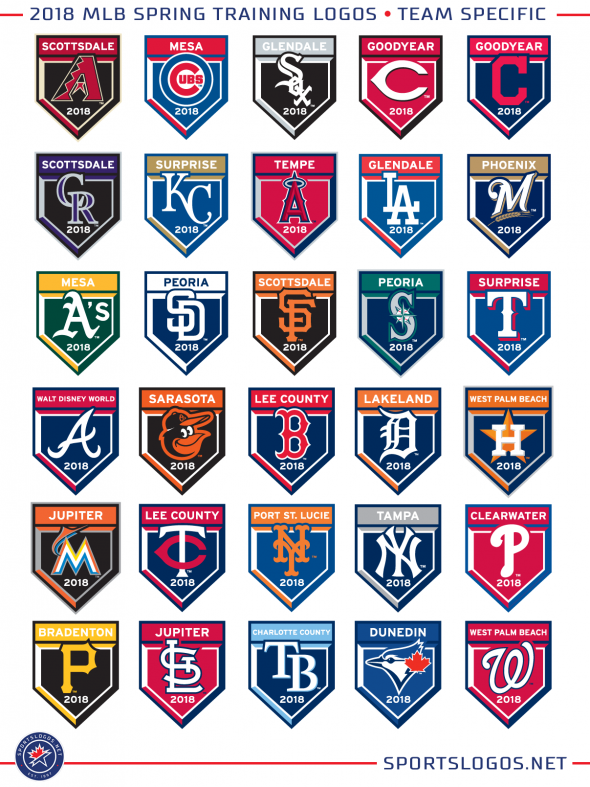 We have previously covered the special uniforms the teams are wearing but in the interest of saving you a click, here they are again: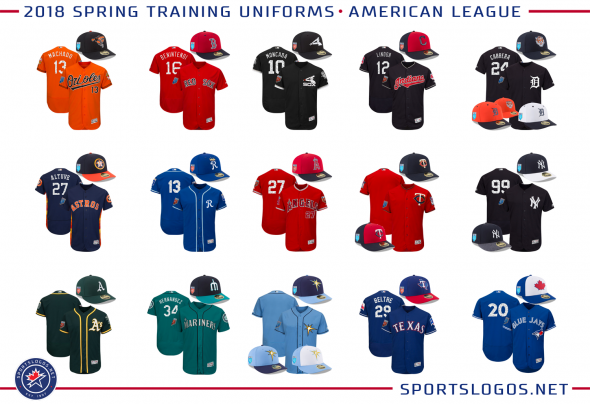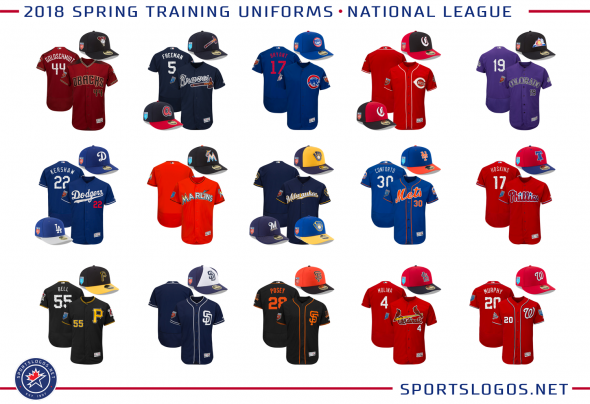 For the most part, the jerseys are the same design as 2017 but there are new caps (both new designs and new construction) across the board.
Spring Training games will be played for the next five weeks, the final games to be played on March 27th. Major League Baseball's 2018 regular season will begin following an off-day with first pitch for all thirty teams taking place on the same day – Thursday, March 29th.