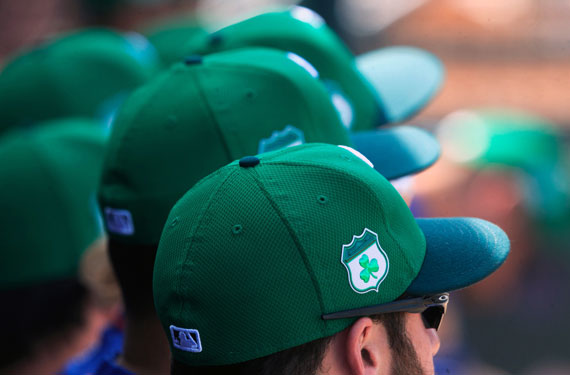 It ain't easy being green… unless you're a Major League Baseball team on St Patrick's Day.
This Spring we will see all thirty MLB clubs sport special green caps for their Spring games on or around March 17th; eleven teams will even pair those caps with a matching jersey.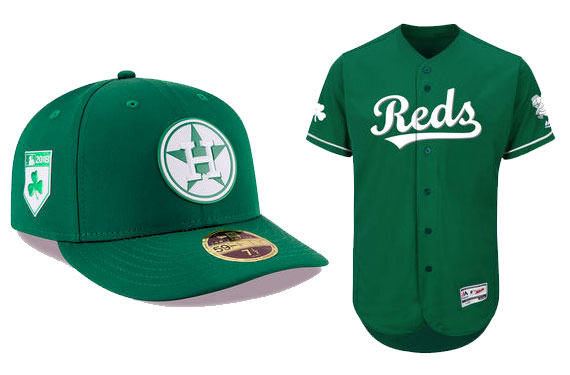 As is usually the case with anything that was fun, the design is templated. Every team (except the Giants! Way to go, you be you!) with the same shade of green, the same patch on the side of the cap, and their usual cap logo re-coloured to match the colour scheme.
Here's the cap designs we'll see across the league on the 17th: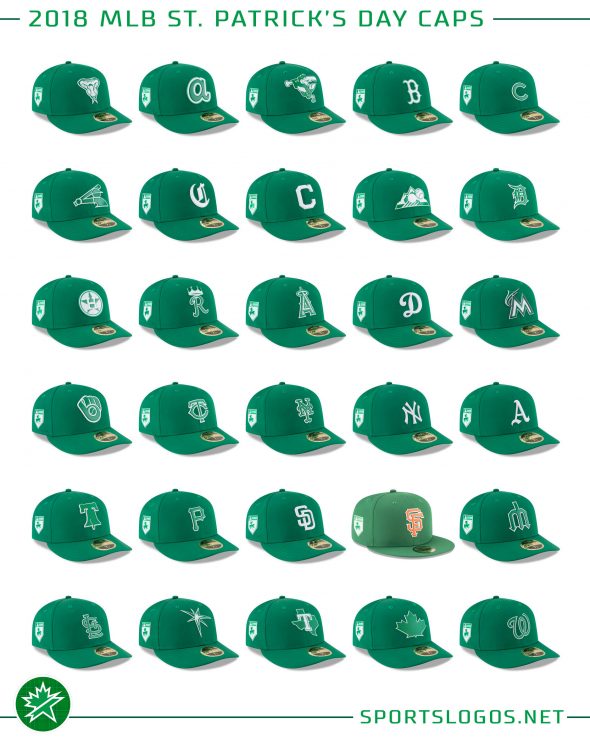 The side of the cap features a St Patrick's Day version of the usual 2018 Spring Training patch, the back replaces the baseball on the MLB logo with a shamrock (nice).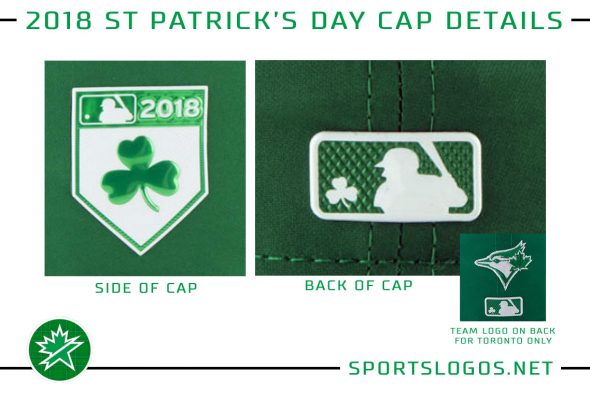 These caps are made of the same material as the new Spring Training caps we've been seeing around camps this month.
As mentioned there will be eleven teams who will be wearing green-themed jerseys, these jerseys will feature a shamrock on the right sleeve and a grey-and-black recoloured version of their usual patch (were necessary)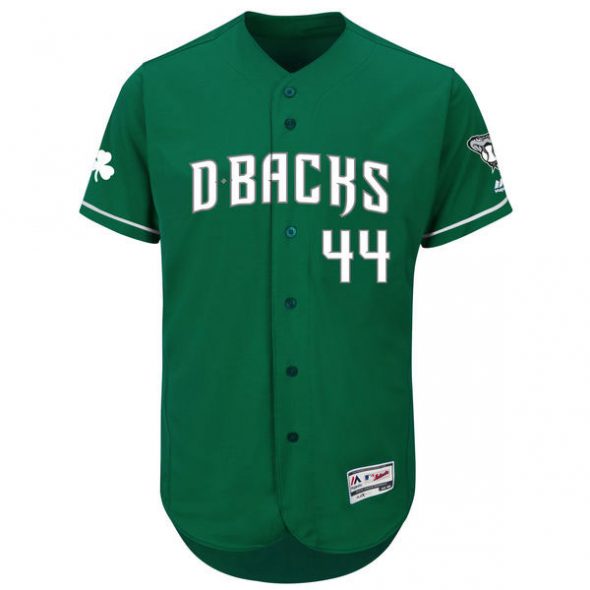 The back of the jersey featuring white and grey numbering, looks like they will not have the Spring Training design on the fonts. No shamrock on this MLB logo it seems.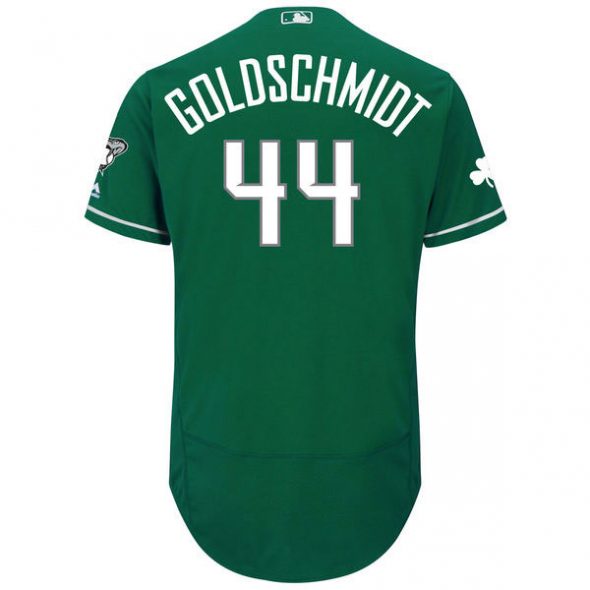 Of course the Giants are doing their own thing, even the patch and trim on the sleeve remains untouched. Love it.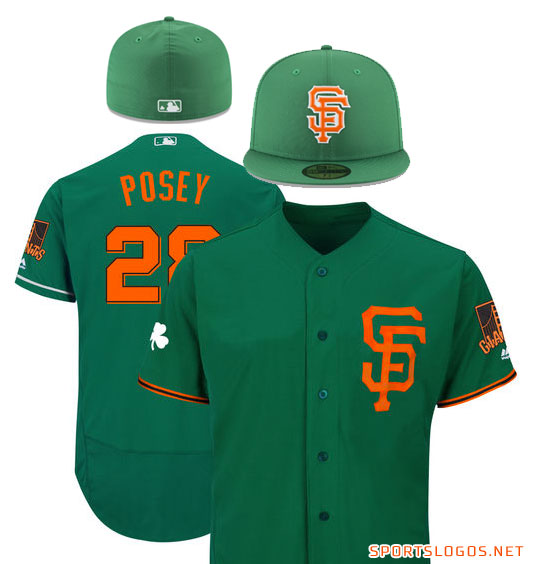 Here's all eleven jerseys paired with the caps: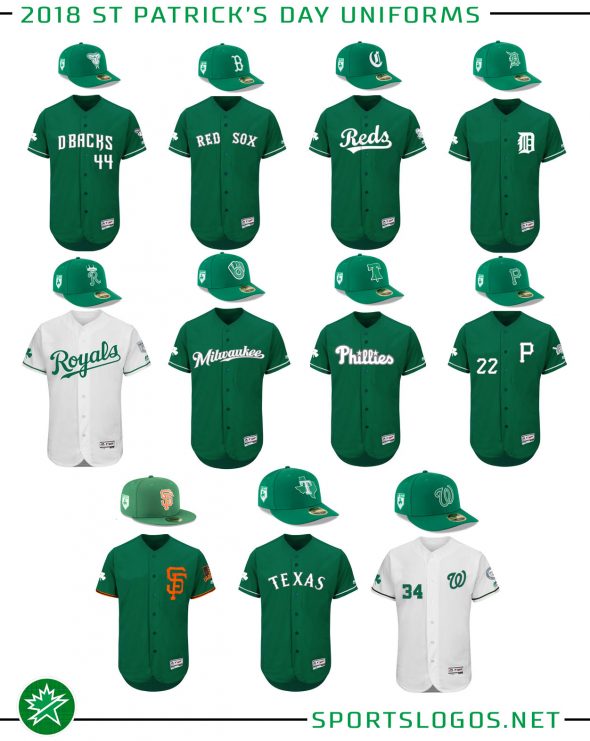 In addition to the on-field designs there are some t-shirts and hoodies which were created for the holiday, some are listed as part of the "MLB Authentic Collection" (like the first two t-shirts below), and others are retail-only: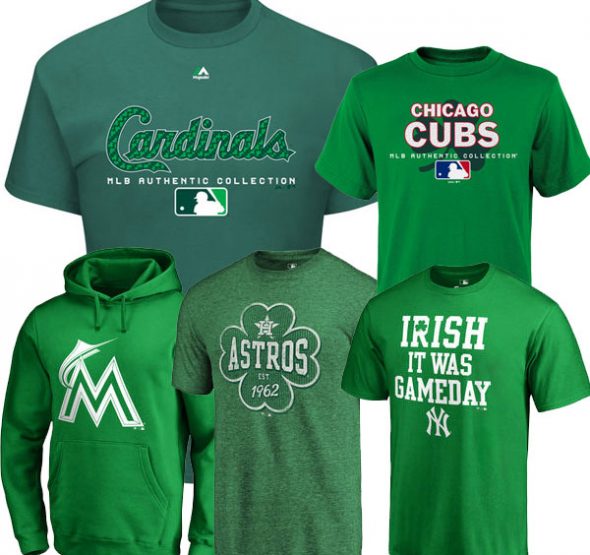 If you want to spend green to get green, you can do so now on the official MLB site, if you order it now perhaps it'll arrive in time for you to Sham-rock it on March 17.
Help support our site by purchasing your St. Patrick's Day gear through this link.