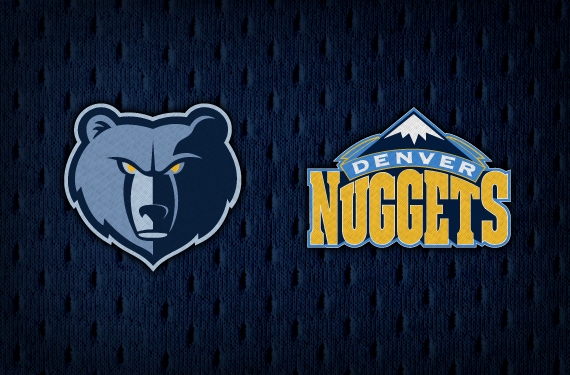 The 2017-18 NBA season may still have a few months left in it but we're already looking forward to what's to come for 2019.
A couple months ago, when Nike first launched their NBA apparel line on their site, we caught our first potential glances of a few new "primary icon" team logos and at least one possible new "global logo" logo. Up until a short while ago we weren't sure if these logos were legit or just a possible mix-up from Nike. However since that time I have been able to receive confirmation that both the Memphis Grizzlies logo and Denver Nuggets logo we saw on those Nike graphics are indeed what will be used during the 2018-19 season.
This information serves to give us an initial, albeit incomplete, look at the branding sets that could be on their way for both teams.
To better visualize the changes, here are some comparisons. The big change looks to be with the Denver Nuggets who appear to be getting an entirely new (retro-inspired) colour scheme: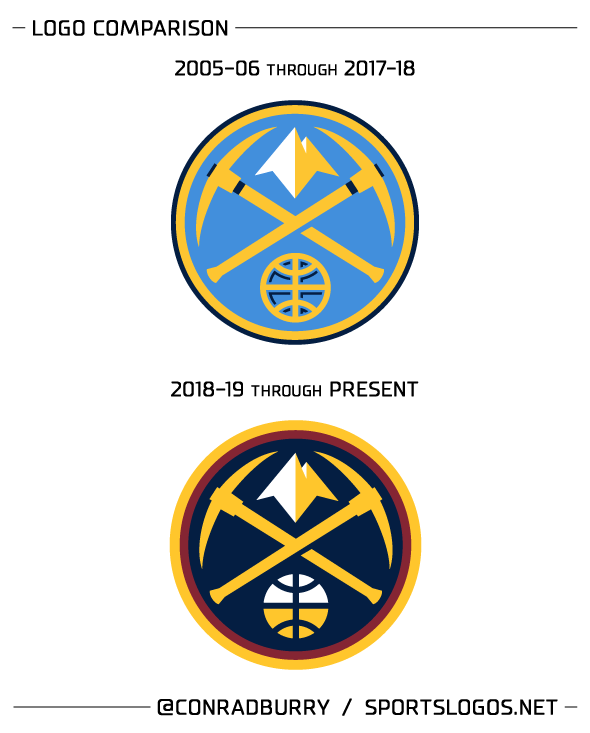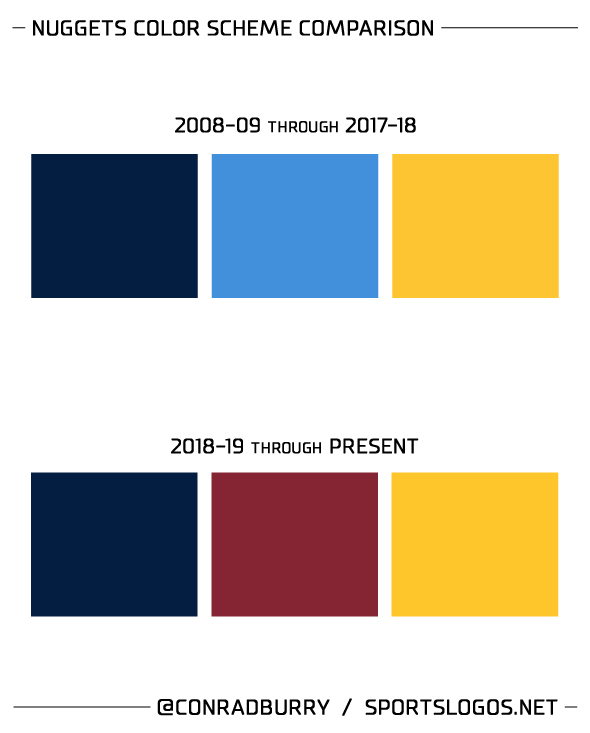 And for Memphis who also could be getting a colour tweak, but much less drastic with just the addition of silver: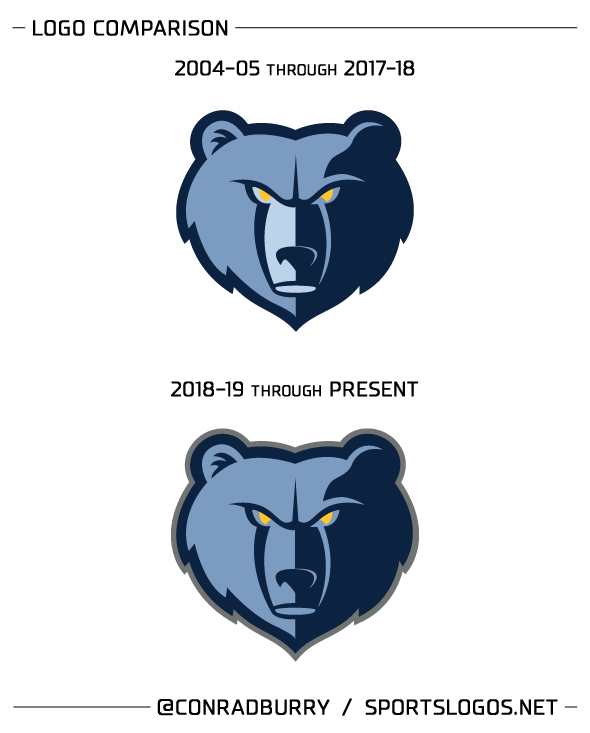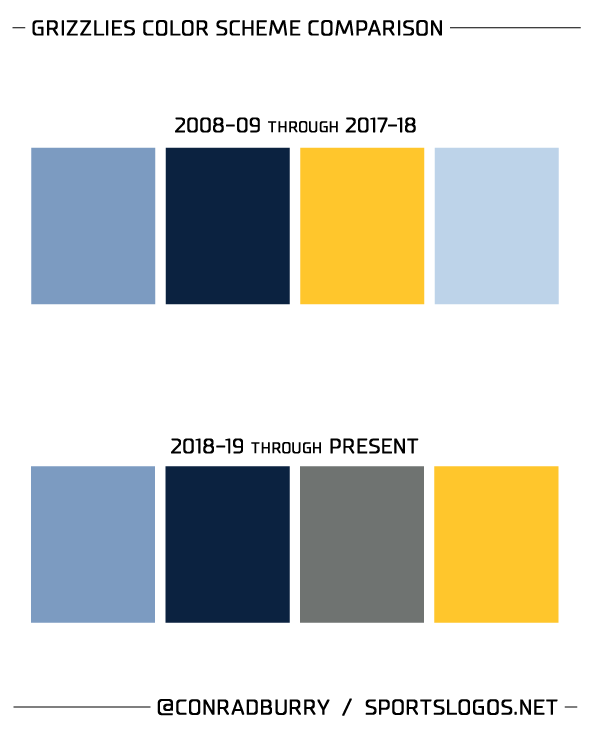 I also took a stab a speculating what Denver's roundel "global logo" (we classify the NBA's "global logo" as a primary logo on this site) could look like if they keep the same typography from the current uniform wordmarks. I rough-in the "nugget" graphic on the sides because it appears that the roundel has some small yellow element on the sides. Even if they do change the typography for the new global logo, it shouldn't look too much different than this.
Again, the following graphics are speculation, just educated guesses based on things we've seen and/or heard.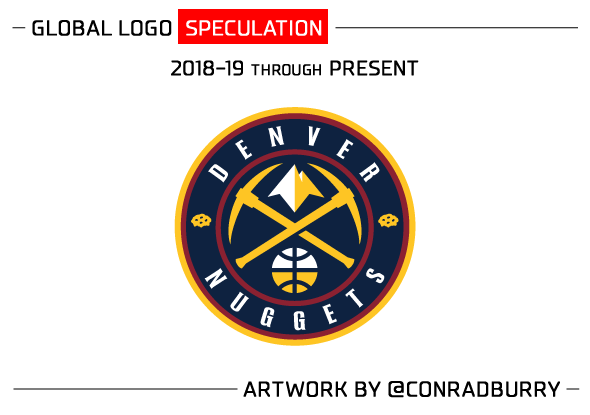 I also, through the help of some colleagues, created some graphics to speculate on a new look for the Nuggets 2018-19 uniforms, given that the new red colour will be replacing the current sky blue. A huge thank you to Casey Vitelli for creating most of the uniform template and thank you to Chad Gersky for helping me put together the finished uniform concepts: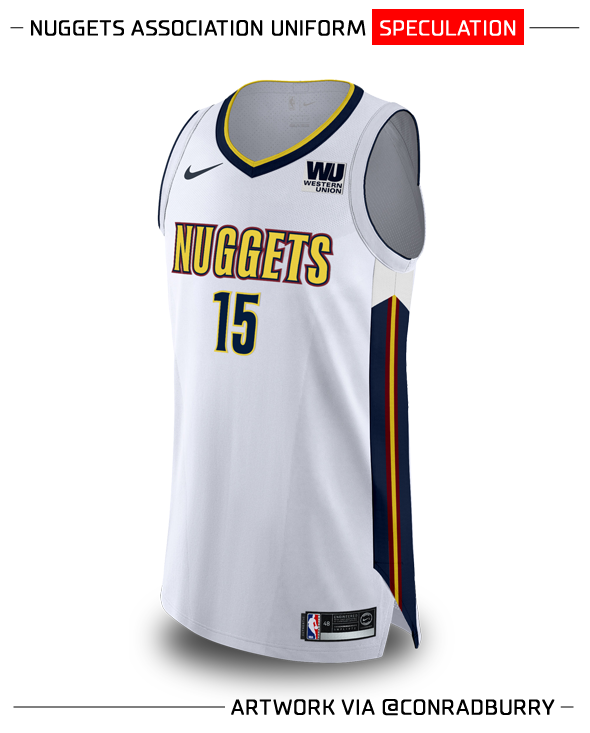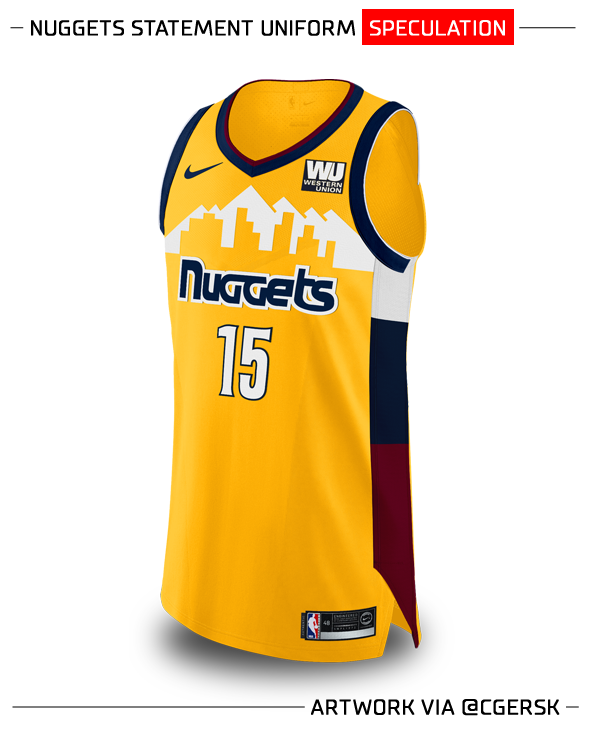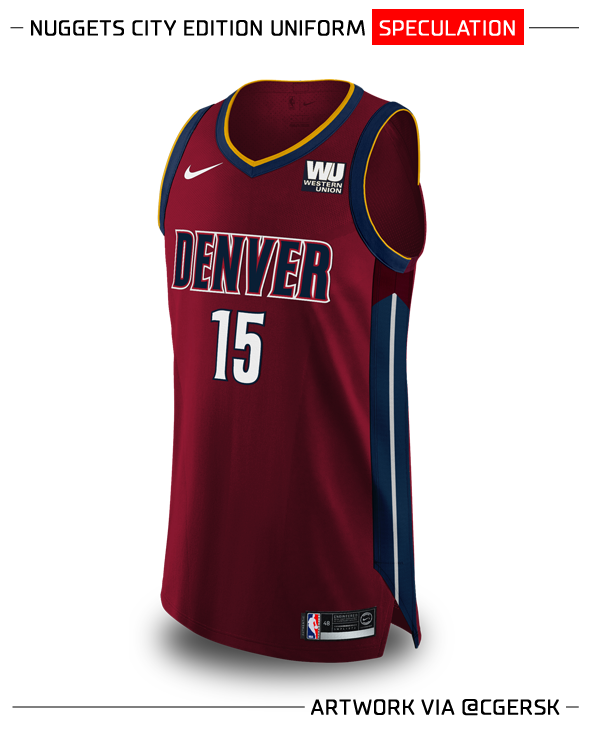 So a shift from a Memphis-style colour scheme to Cleveland's for the Nuggets? We'll have to wait a few more months to find out for sure, in the meantime it's fun to play around and guess what could be coming.