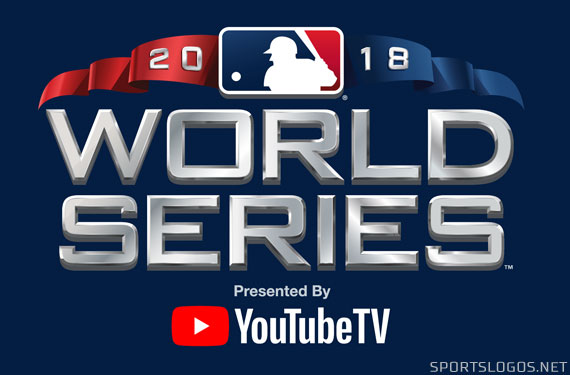 If there were a "Skip to World Series" button, would you click it?
You can skip to World Series in 7 months, 6 months, 5 months…
(I would never do such a thing, for what it's worth)
Today Major League Baseball unveiled the logo for their 2018 World Series as well as announcing that YouTube TV has returned to signed on as presenting sponsor again now for both the 2018 and the 2019 World Series. As part of the deal the YouTube TV logo will appear on the 2018 World Series logo for all off-field and non-retail applications (as was the case in 2017). The online live TV service will also sponsor the first pitch for all games during the regular season shown on MLB Network and MLB.tv.
The YouTube TV logo will *not* be worn on any uniform patches or be used on the field.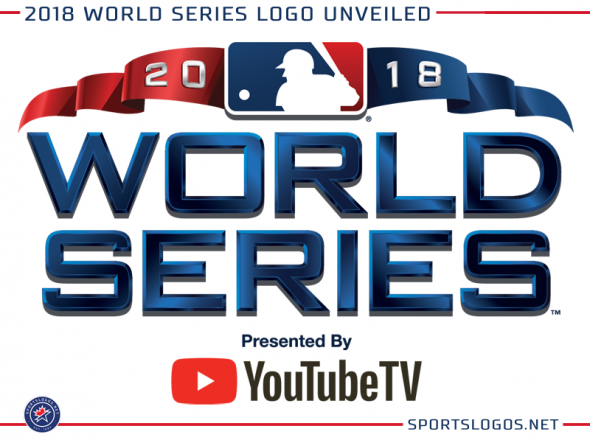 The logo does not include the Commissioner's Trophy as it did in 2015 and 2017 (maybe it's like a reverse of the San Francisco Giants?), which is a shame as I hoped the league was going to start using it's championship trophy in more artwork. We're back to red/white/blue after a one-year shift to gold… presumably they wanted match the colours of their famous "batterman" league logo.
A stylized wordmark is by far the main element of the design, we see metallic/bevel style blue lettering using what looks to be a modified Bank Gothic-style font. Two pennants fly from either side of the logo, one red and one blue, these colours in the past have represented the two leagues – red for the American League and blue for the National.
Looking back at the history of World Series logos: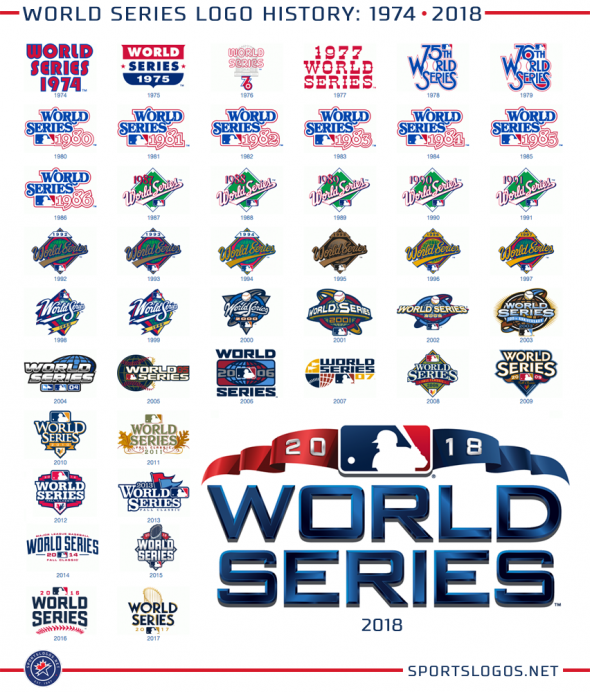 Note those two pennants, and note what years they've been used previously… conspiracy-theorists/folks-who-like-finding-random-and-neat-patterns will recognize that the two-pennant design always coincides with a Boston Red Sox World Series victory.
Behold: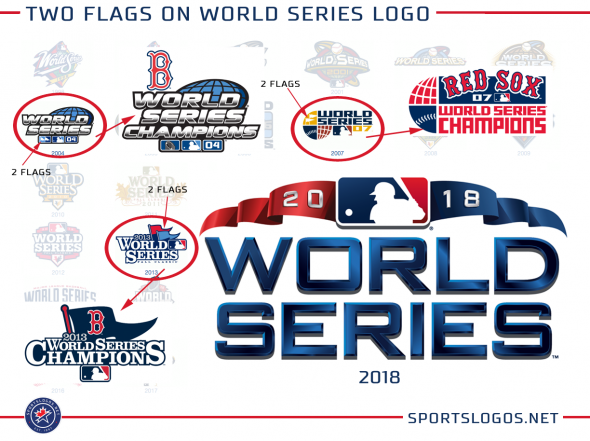 There's no escaping it.
The logo follows the same style that we had seen previously when the 2018 Postseason logo leaked back in January: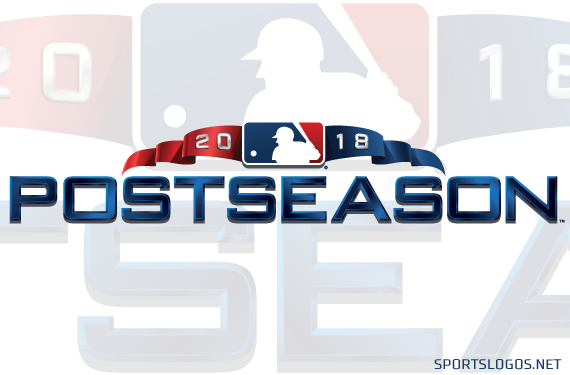 At this point you can probably use your imagination as to what the LCS, LDS, and Wildcard logos look like.
The 2018 World Series is scheduled to begin on October 23 with the latest possible game, a game seven, set for Hallowe'en night.