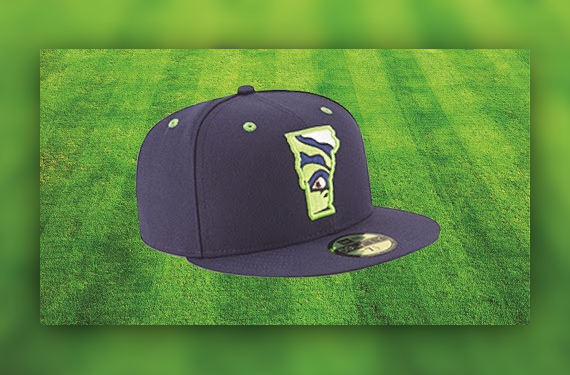 The Vermont Lake Monsters, an Oakland A's affiliate in the short-season single-A New York-Penn League, this week introduced a new alternate logo, which will be featured on both jerseys and caps in the upcoming season.
As we head into our 25th season in VT, we are excited to introduce our new on-field alternate logo. The VT-themed logo will not only be worn on the players' jerseys, but can also be found on an official on-field alternate cap, and other fashion style caps.https://t.co/DTD4WvBQBA pic.twitter.com/mB0L0mkK0l

— Vermont Lake Monsters (@VTLakeMonsters) March 8, 2018
The logo features a close crop of the team's mascot, Champ, peering out from behind the outline of the state of Vermont. The Lake Monsters are named for Champ, who was around even in the days when the franchise went by the moniker Vermont Expos. Champ is a mythological Loch Ness-esque creature purported to lurk in the waters of nearby Lake Champlain. (And Vermont is a mythological US state purported to lurk in the northern New England region of the United States.)
As a short-season team, the Lake Monsters' opening day isn't until June 15. No word yet and when we'll first see the new logo on the field.