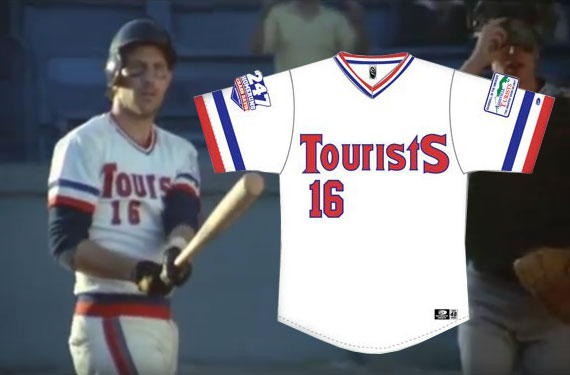 It's the answer to a great trivia question: What's the OTHER team Crash Davis plays for in the movie Bull Durham? The answer, of course, is the Asheville Tourists.
At the end of the movie, the Durham Bulls release Kevin Costner's iconic character, who is no longer needed on the roster after his protégé Nuke Laloosh gets called up to the Majors. When Crash goes in search of a team, we see his car rolling down the highway and a melancholy narrator Annie Savoy tell us, "Crash took off at dawn … said he heard there might be an opening for a catcher in Asheville in the South Atlantic League."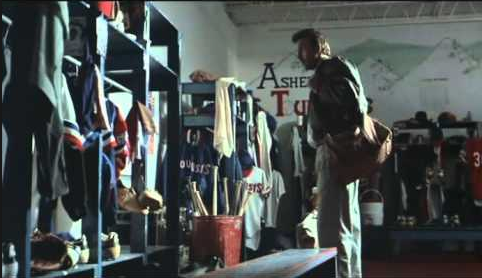 Sure, it's not exactly how Major League teams fill out the rosters of their minor league clubs, but keep in mind, this is a movie in which head-case prospect Nuke Laloosh gets called up directly to the big leagues from the Durham Bulls, who at that time were a single-A team. We'll call it creative license and not get hung up on the details.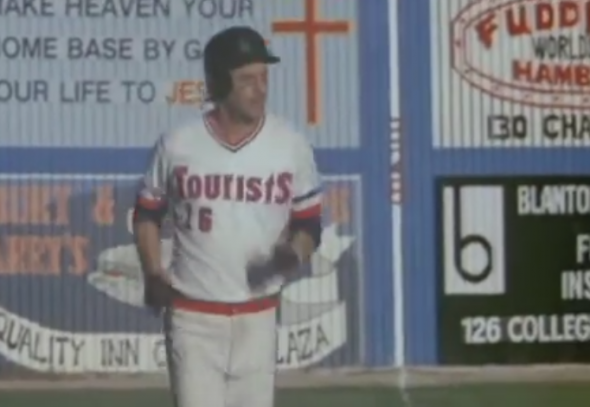 Wearing a Tourists uniform, Davis sets a record by hitting his 247th minor league home run, a dubious honor at best—and The Sporting News didn't say anything about it. (You'll notice that this is before the days of today's Brandiose-designed, glow-in-the-dark, moon-themed Tourists identity.)
It's worth noting that in the ever-shifting landscape of minor league baseball, with teams relocating and/or changing names constantly, Crash Davis plays for two of the sport's longest-tenured franchises. The Durham Bulls date back to 1913 and the Asheville Tourists to 1915, and both teams are alive and well today.
On Sat., June 16, 2018- 30 years from the release of Bull Durham- Tourists players will don these special on-field jerseys for one night only!

In the movie, Crash finishes his playing career in AVL, and breaks the MiLB HR record by blasting his 247th shot out of McCormick Field! pic.twitter.com/1TUzObm9CZ

— Asheville Tourists (@GoTourists) March 9, 2018
The Asheville Tourists will commemorate the 30th anniversary of their moment of cinematic greatness this season by wearing Crash Davis-era uniforms for one game June 16 against the Augusta GreenJackets. (There will also be a Crash Davis bobblehead.)
And if anything notable happens in the game, I hope the The Sporting News will pay some attention this time.