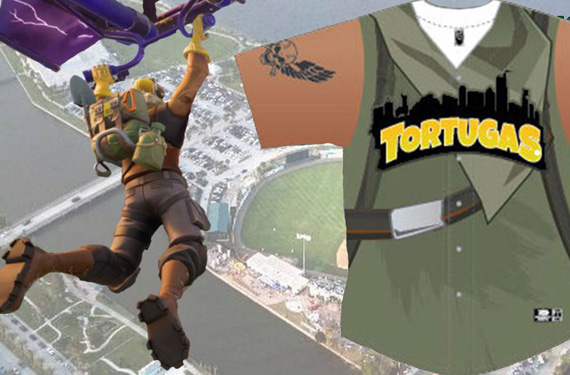 Jackie Robinson Stadium in Daytona, Florida, will be safe behind a storm shield while the Daytona Tortugas, High-A affiliate of the Cincinnati Reds, defend both their home field and the two percent of the human race that remains after the worldwide storm wiped out the rest of us. In an early-season game, the Tortugas will take on the Florida Fire Frogs, while also presumably doing battle with zombie husks who have risen (or dropped) in the post-apocalyptic landscape.
It might sound like just another Friday night in Florida, but in fact it's a promotional event that highlights the popular survival video game Fortnite. In "Fortnite at Tortugas Towers," the Tortugas branding will take on that of the video game, which is set a world destroyed by storms that have not only killed off most of humanity, but dropped zombie-esque husks from the clouds.
Drop into Tortugas Towers on April 6, 2018, as the Daytona Tortugas celebrate @FortniteGame! The Best Dressed Team in Baseball will be wearing these speciality jerseys, while Slurp Juice & Chug Jugs are served at the concession stands! #DroppingAtTheJack pic.twitter.com/Yu9OcMHrBI

— Daytona Tortugas (@daytonatortugas) March 12, 2018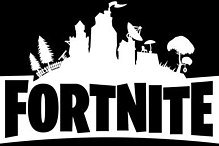 The Tortugas will wear jerseys feature mimic the clothing worn by characters in the, as well as a logo that emulates that of the video game.
Fortnite at Tortuga Towers will take place on the team's second game of the season, Friday, April 6.