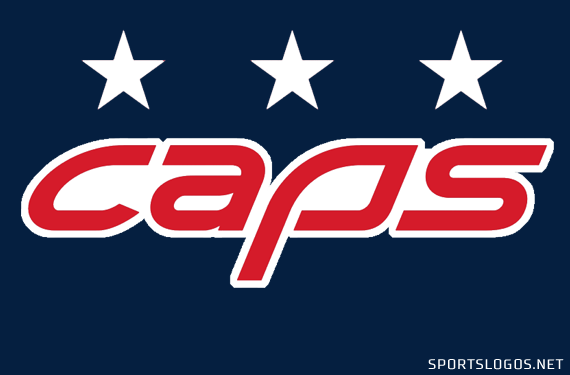 The Washington Capitals today announced that they will be bringing back their navy uniforms for one game next Tuesday. The uniforms were designed and worn originally for the 2018 Stadium Series outdoor game held back on March 3rd. The Capitals won that game over the Toronto Maple Leafs 5-2.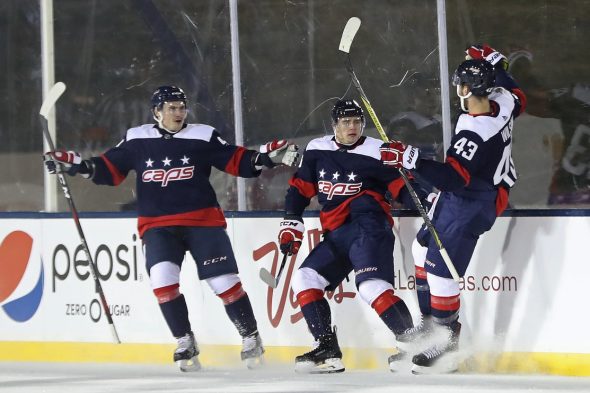 Washington's navy blue uniform features an abbreviated "caps" wordmark across the chest in red, a white shoulder yoke, and a large single red horizontal stripe around the waist and on each sleeve. Numbers on the back "are accentuated with a perforated pattern based on Pierre Enfant's original grid plan for the city of Washington D.C".
As was the case with past recycling of outdoor uniforms, the team will not be wearing the "Stadium Series" patch for this game.
A refresher on the reasoning behind the uniform design: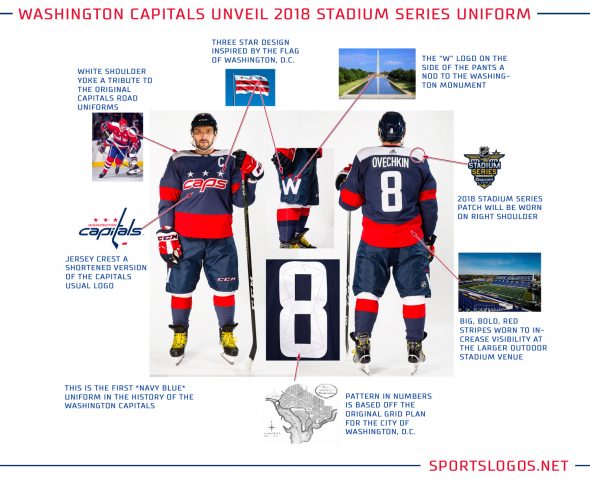 As part of the announcement the Capitals will also offer the special jersey at 25% off regular price at their official team stores at Capital One Arena and the Kettler Capitals Iceplex. This special discounted rate begins on March 20th, the date the uniforms will be worn; this deal will be in effect until the jerseys have all been sold.
Washington's opponent on Tuesday will be the Dallas Stars.