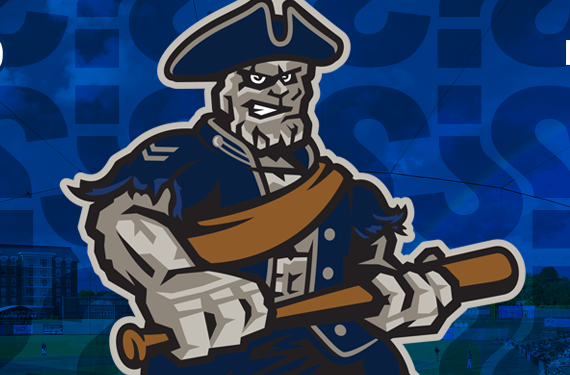 The story of the New Hampshire Fisher Cats' origins is wrought with false starts and unexpected turns. The team was originally introduced in November 2003 as the New Hampshire Primaries, which everyone hated because it was a reference to politics, and politics will crush your soul. So the team held a name-the-team contest in 2004, which led to the name Fisher Cats (an animal that is not a cat and does not eat fish).
One of the close runner-ups in that contest was the name Mountain Men, a reference to the "Old Man of the Mountain," a granite cliff on Cannon Mountain in New Hampshire that looked like the profile of man's face when viewed from a certain angle. (Those cliffs collapsed in 2003, so no more Old Man.)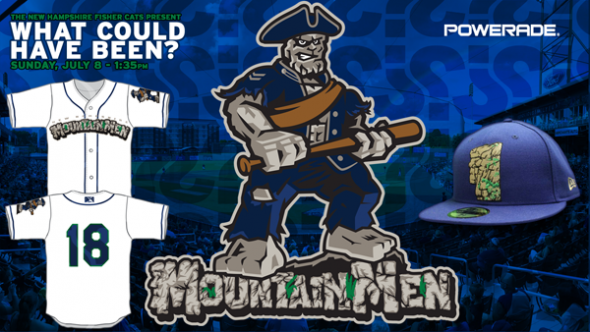 On July 8, the Fisher Cats will take a Sunday drive down an alternate timeline to look at what might have been had the vote gone another way. They'll become the Mountain Men for one game, sporting a brand developed by Brandiose.
"The voting came right down to the wire, and we've always wondered: what if the Fisher Cats didn't win?" said Fisher Cats President Mike Ramshaw, quoted on MiLB.com. "Even for just one game, it's a fun way to envision what our team would look like, and we're always proud to recognize one of our state's most iconic landmarks."
The logo features a chiseled, baseball bat-wielding granite figure in the uniform of a Revolutionary War soldier. According to the team's website, "This detail is a nod to New Hampshire's history as the first state to declare independence from Britain."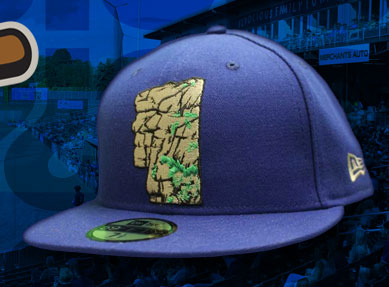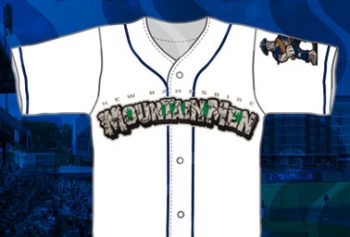 A cap logo highligts the profile of the Old Man of Cannon Mountain as it stood before the 2003 collapse. The stony type across the chest of the jersey is peppered with the greenery found in New Hampshire's White Mountains.
The Fisher Cats, Double-A affiliate of the Toronto Blue Jays, will wear the Mountain Men uniforms in a July 8 afternoon game against the Reading Fightins.