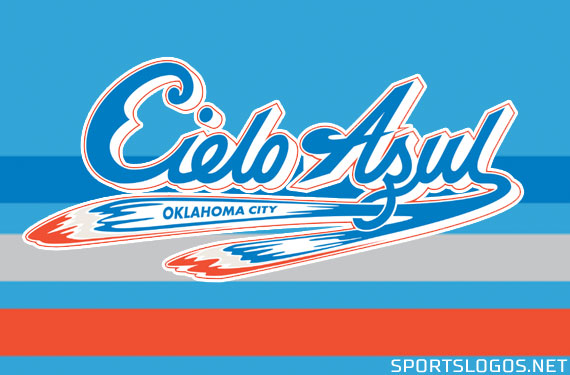 We're giving away a ballcap! Yup, just givin' it away.
Thanks to a donation made by the Oklahoma City Dodgers we're pleased to be able to offer this cap giveaway for one brand new Cielo Azul de Oklahoma City ballcap; part of Minor League Baseball's wildly successful Copa de la Diversión launch from earlier this week.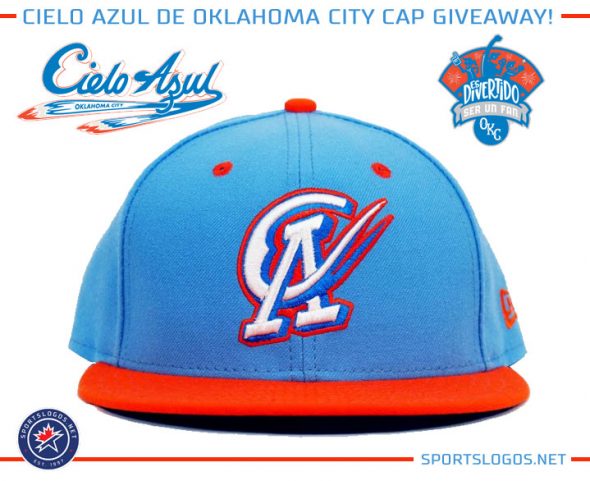 The OKC Dodgers chose "Cielo Azul" as their Copa identity which translates to "Blue Sky", the blue as a nod to the L.A. Dodgers famous Dodger blue and the sky in reference to Fernando Valenzuela's unique windup. The logos feature a scissor-tailed flycatcher design as a tribute to the state of Oklahoma.
Here's how the cap pairs with the jersey the team will be wearing: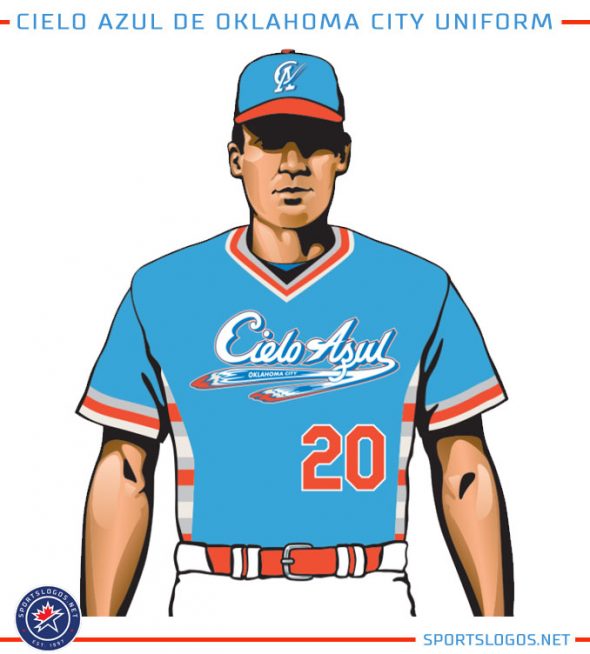 To enter for a chance to win this cap you have three social media options…
Twitter: Retweet This and Follow @sportslogosnet
GIVEAWAY!

We're giving away one brand new Cielo Azul de Oklahoma City #copadeladiversion #milbesdivertido cap (prize courtesy @okc_dodgers).

To enter simply RT and follow!

See our Facebook and Instagram accounts to increase your odds #contest #Dodgers #prize #giveaway #MiLB pic.twitter.com/Vt2I37pNTq

— Chris Creamer – SportsLogos.Net (@sportslogosnet) March 23, 2018
Facebook: Public share or comment here and follow SportsLogos.Net
Instagram: Comment-tag a friend and follow @sportslogosnet
Or do all three and triple your odds!
The giveaway will run through the weekend (March 23-25, 2018), we'll draw one lucky winner on Monday morning.
If you really want the cap and don't fancy your chances, it's always available to purchase from the OKC Dodgers themselves, right here.