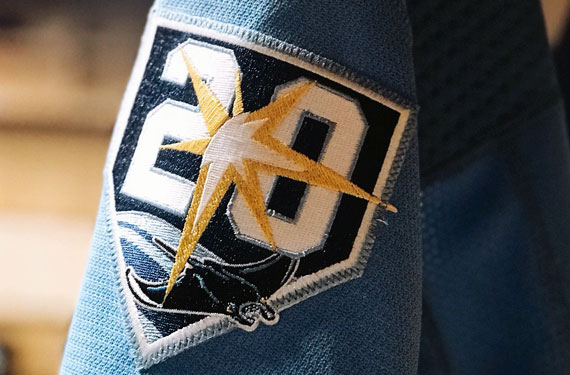 The Tampa Bay Lightning will mark the return of Major League Baseball by wearing powder blue Tampa Bay Rays inspired uniforms for their pre-game skate tonight against the Arizona Coyotes.
Unfortunately there's no clear shot of the front of the jersey released yet but we've gotten a look at two of the patches which will adorn the jersey (pics via Twitter/@TBLightning):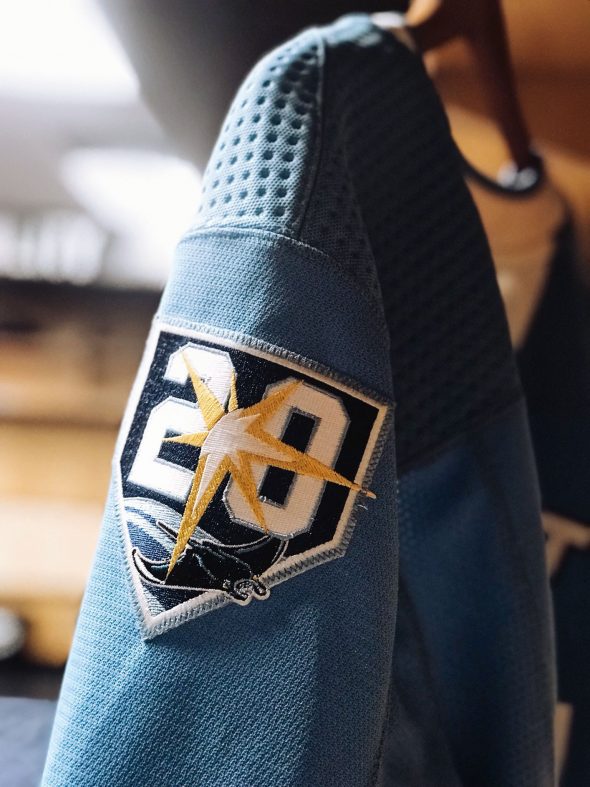 On the sleeve, like the ball club will be doing this season, is the new Tampa Bay Rays 20th anniversary logo celebrating 20 years since the then-Devil Rays played their first season in 1998, and since the Rays and Lightning have actually both called the same building home (albeit while using a different name), the Bolts also made note of that with a patch on the front:
Tropicana Field, known as the ThunderDome at the time, was the home arena (stadium?) of the Tampa Bay Lightning from 1993-1996 and set numerous NHL attendance records due to its massive size relative to the rest of the league.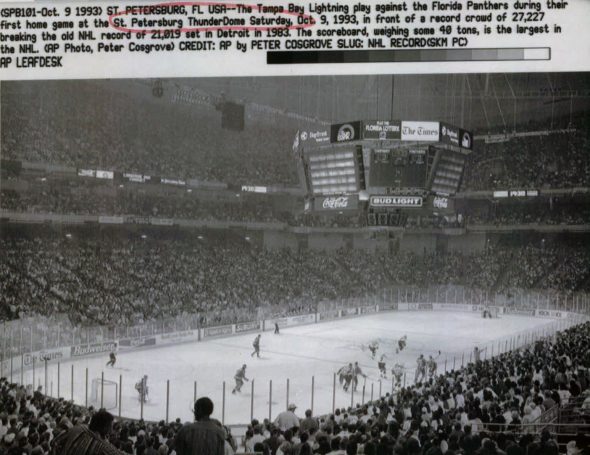 We'll post a better shot of the special jerseys when we get another look later today.