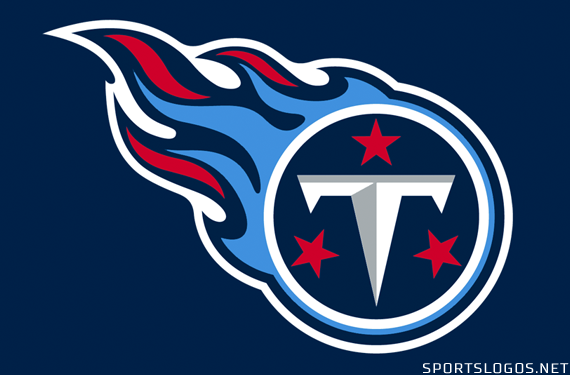 The Tennessee Titans could be getting a whole new look up top when they take the field at Nissan Stadium later this year.
According to a report on A to Z Sports Nashville the Titans will be switching their helmet from white to navy blue:
I've been holding on to a piece of information for a few weeks that I received from a reliable source. I, personally, have not seen the full uniforms, but what I was told is the biggest change in the uniforms from the previous attire is the color of the helmet.
I'm told the Titans will switch from a white helmet to a navy blue helmet.
I personally have not heard anything, I cannot confirm nor deny the story.
This would be the first time the Oilers/Titans has worn anything other than white as a helmet colour since 1974 when the Houston Oilers wore a light blue lid; the team had also previously worn silver helmets in the late-1960s/early-1970s.
Tennessee is expected to unveil their first uniform overhaul since adopting the Titans moniker twenty years ago next Wednesday (April 4th). The team has dropped a teaser video which basically shows nothing more than that the two-tone blue/red colour scheme is sticking around.