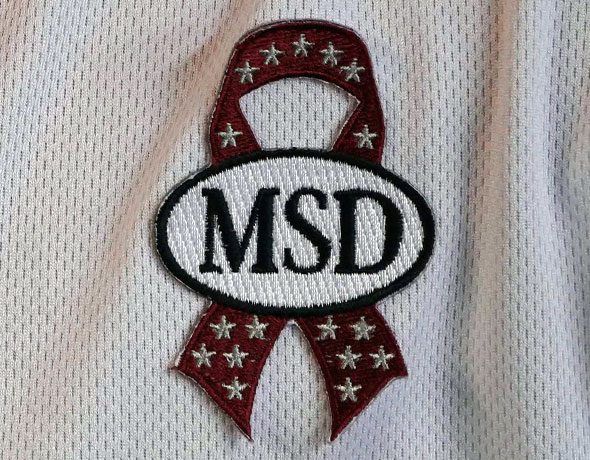 The Miami Marlins and Chicago Cubs paid their respects today to the memory of 17 students and staff who were killed at Marjory Stoneman Douglas High School in Parkland, Florida in a school shooting last month.
Both Marlins and Cubs players wore a burgundy ribbon with a white and blue oval, the oval with the initials MSD in blue. On the ribbon itself were 17 stars, one for each victim.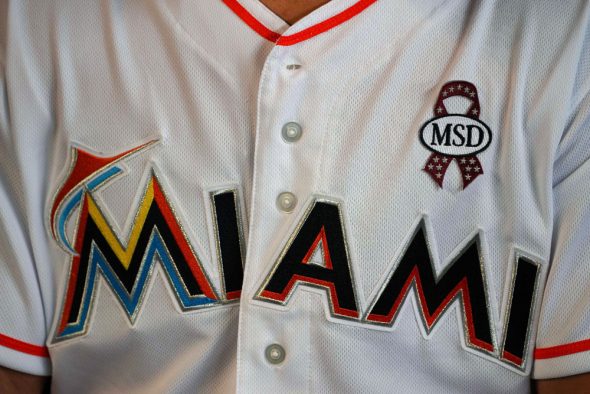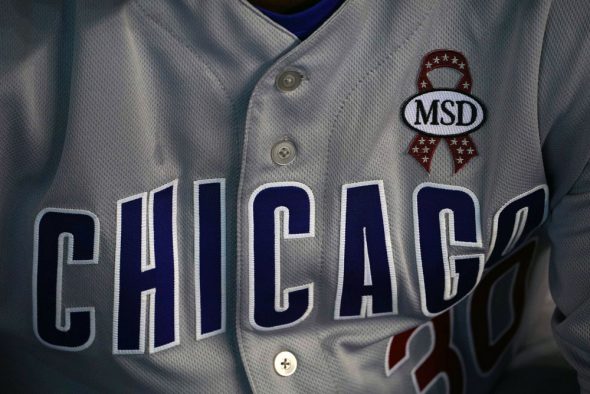 Five years ago on Opening Day 2013 all thirty Major League Baseball teams wore a black ribbon with the town seal placed inside two sets of stars on the front of their jerseys in memory of the victims of the school shooting at Sandy Hook in Newton, Connecticut.
All photographs in this post © Jasen Vinlove-USA TODAY Sports