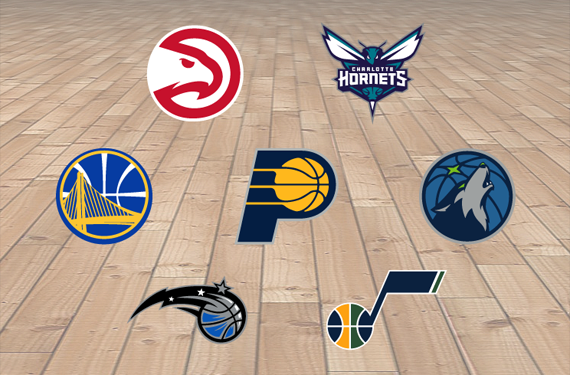 The NBA will see seven teams adding throwback (or "classic") uniforms to their set for the 2018-19 season.
As we have seen this season, each team in the NBA has a set of four uniforms to choose from with a select few getting a fifth "Classic uniform" option. Through a reliable contact of mine with close knowledge of the situation, I have obtained the list of the seven teams to be included next year as well as the main colours for each uniform design.
Unfortunately, I am unable to completely confirm each team's exact throwback uniform, but we can at least narrow down the possibilities, especially in some cases using process-of-elimination.
Without further ado, the list:
Atlanta Hawks – Sky Blue
Charlotte Hornets – White
Golden State Warriors – Athletic Gold
Indiana Pacers – Deep Red
Minnesota Timberwolves – Black
Orlando Magic – Royal Blue
Utah Jazz – Purple
Taking into account those teams and main uniform colors, I've created a series of mockups representing the uniform designs (using the Nike Vapor template) that we could be seeing those seven teams wear next season: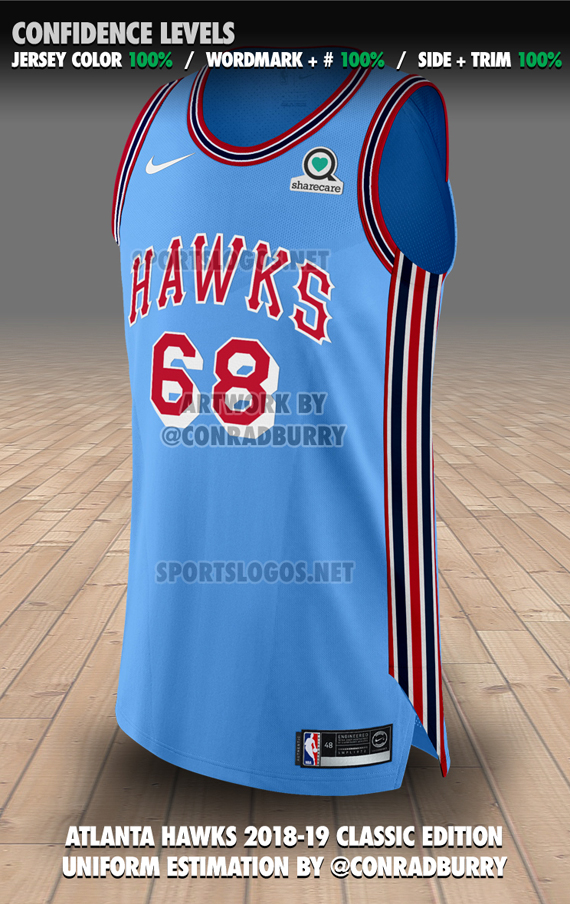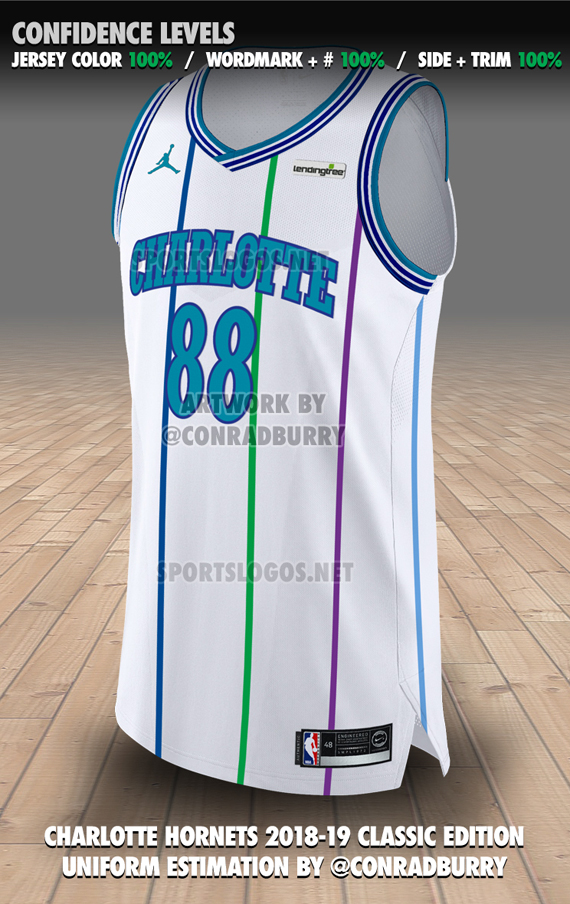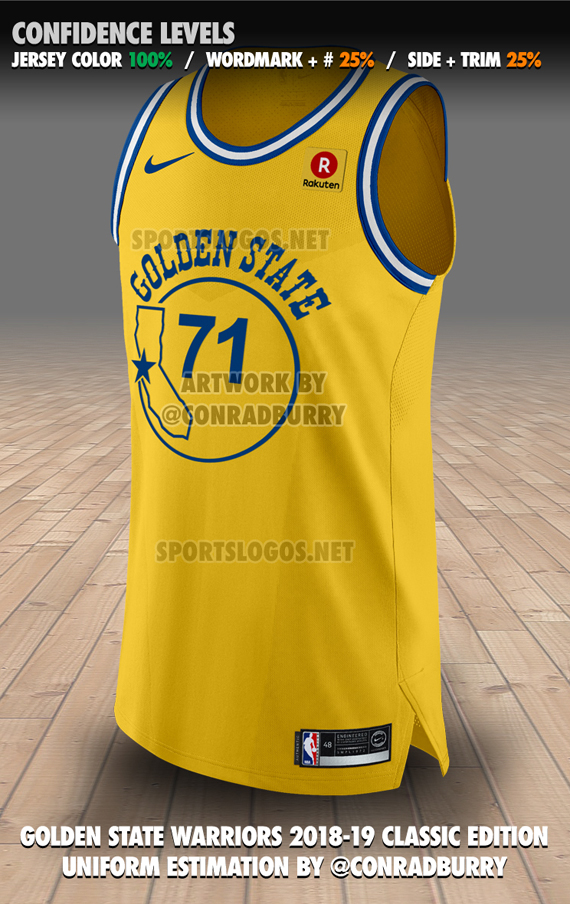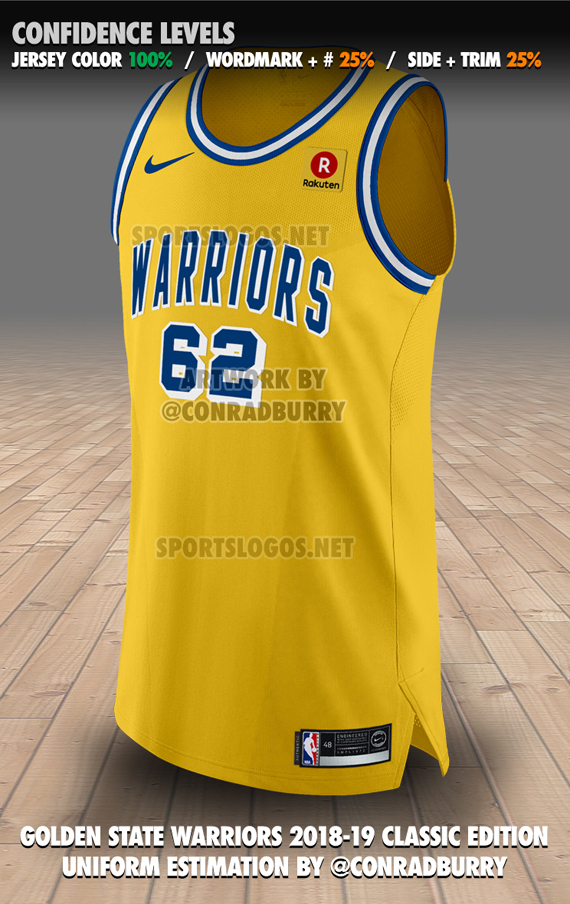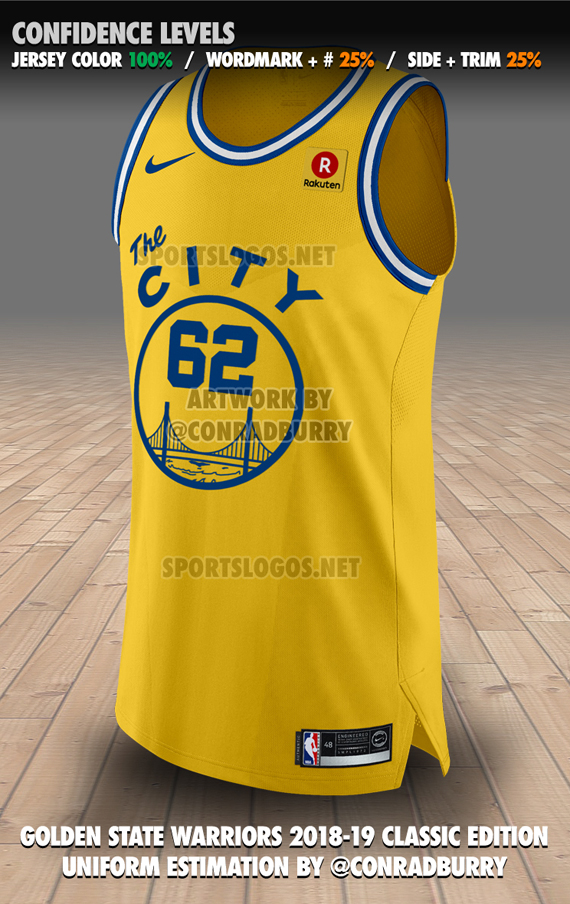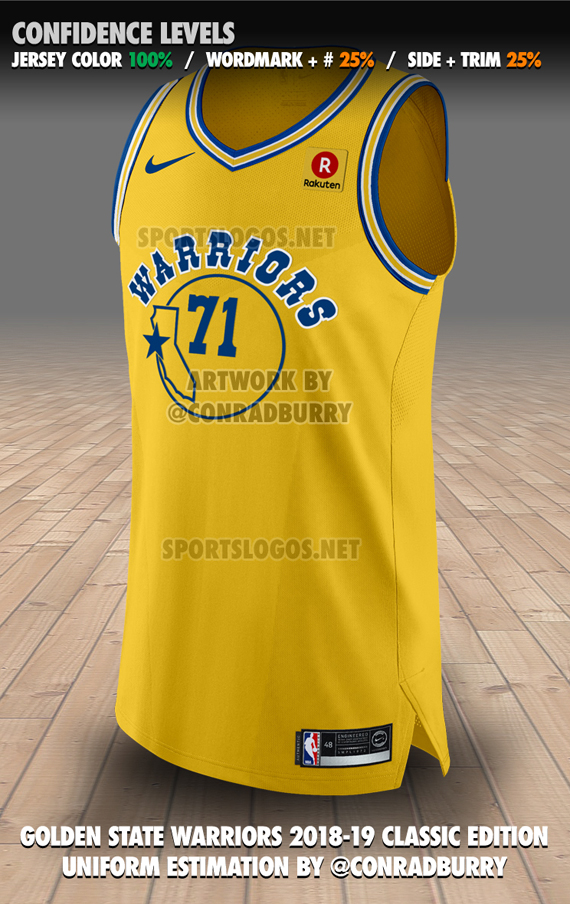 I really hope my mockup is wrong on this Pacers uniform. Let's all hope they put a different design on the deep red base and don't just recycle the Hickory road uniform. I didn't want to speculate on what different wordmark they could use, so I just mocked up the previous design. Fingers crossed that it's something different, everyone!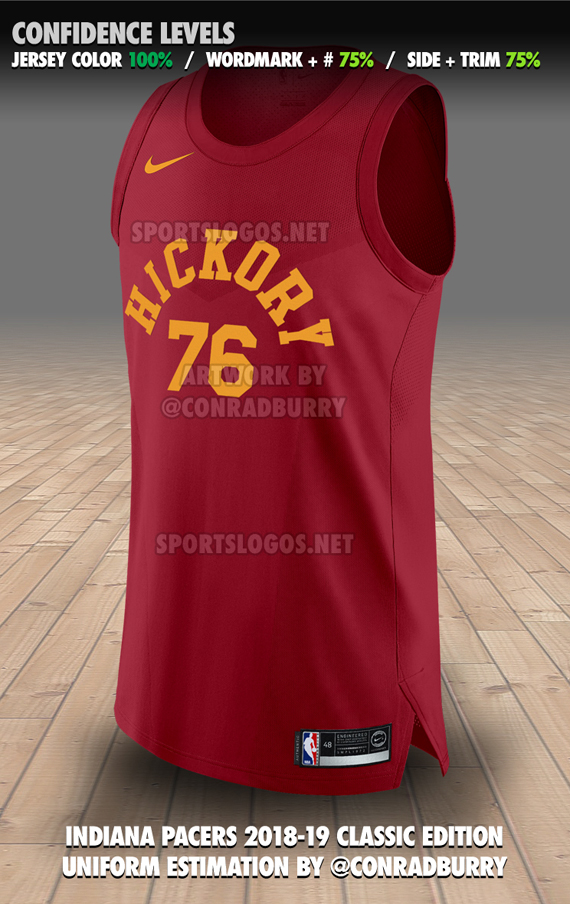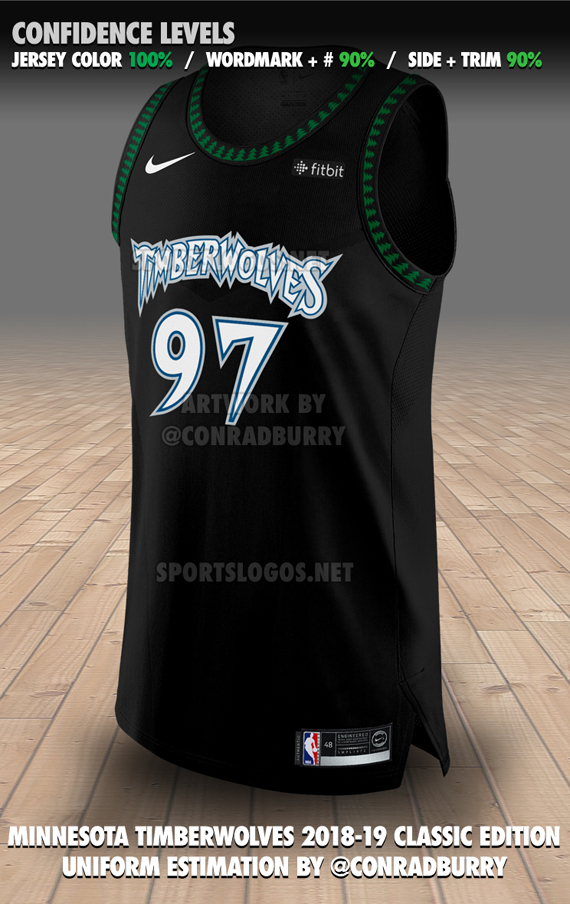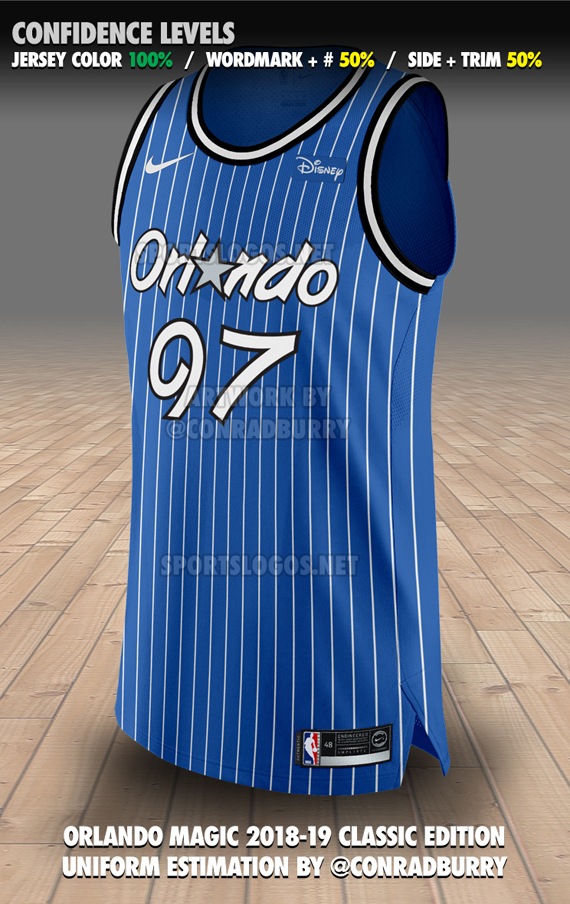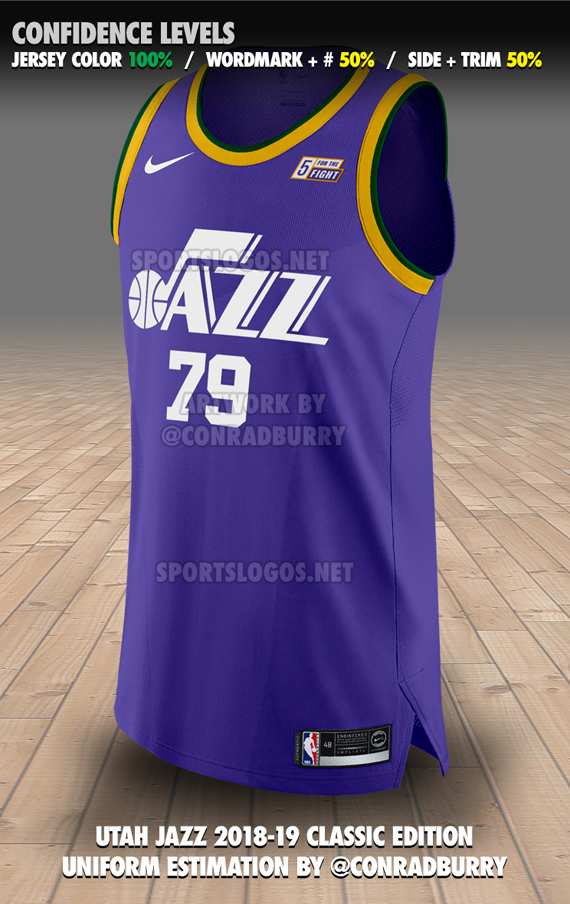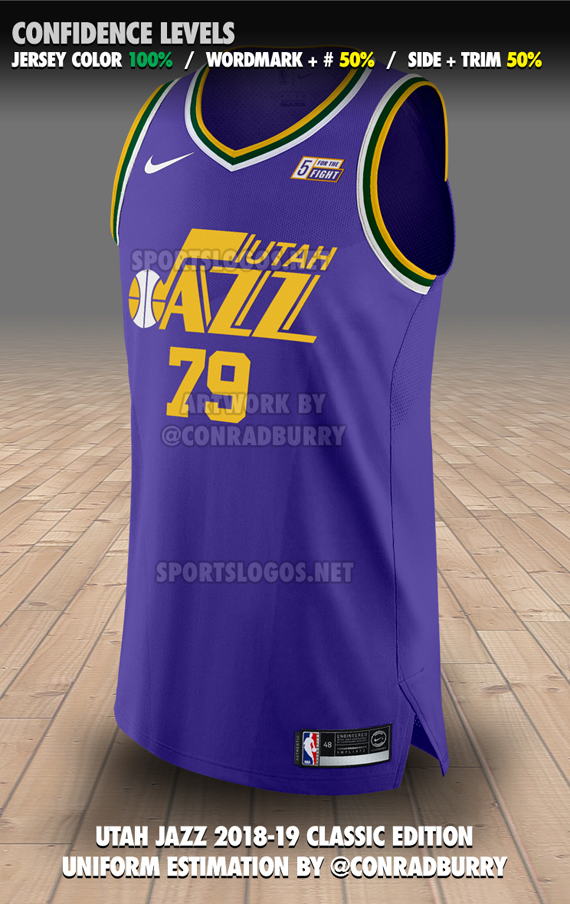 I must say that this could possibly be an incomplete list, because I remember reading somewhere that there would be eight teams to wear Classic uniforms next season, but maybe Nike has changed course in that regard. I can only confirm that the seven teams above will certainly have a Classic uniform. I can't definitively speak about the other 23 teams. I also should state that my uniform mockups are of course speculative work that I have personally created using gathered information, and these are in no way official photos (or even created from seeing official photos, because I have not seen anything). Take these as you may.