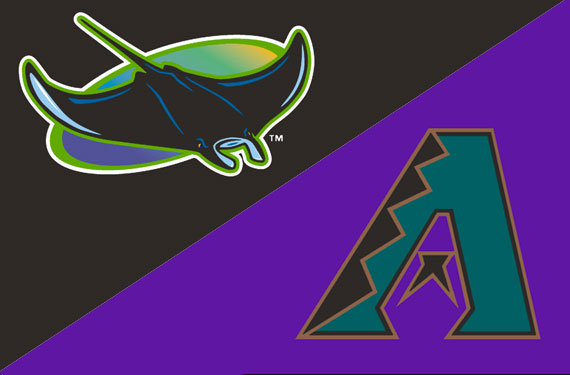 If you're a fan of baseball in 1998, you're going to be happy today.
Both the Arizona Diamondbacks and Tampa Bay Rays are celebrating the 20th anniversaries of their inaugural games by wearing throwback uniforms today.
The Arizona Diamondbacks will be wearing their 1998 cream white home jerseys with pinstripes and the "DIAMONDBACKS" wordmark across the chest. Their caps will be purple and, thanks to this screencap from Twitter user @ThatGuy1600 we see the caps will include the same opening game patch the game wore on March 31, 1998.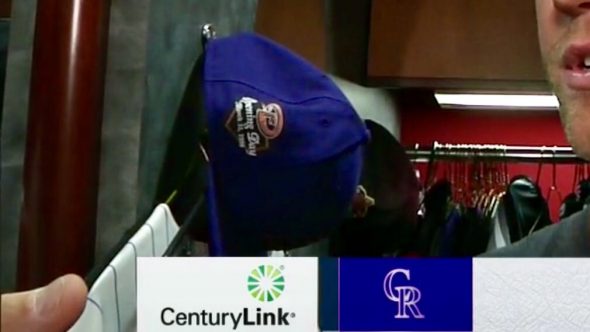 As an added bonus, the Diamondbacks will be playing the Rockies today – the same opponent they faced that night 20 years ago.
Tampa Bay will be wearing their 1998 Devil Rays home jersey with their rainbow gradient wordmark across the chest. The caps will be a re-coloured version of their inaugural season alternate cap.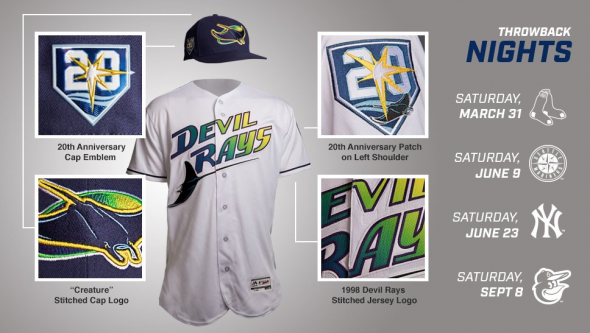 Both clubs will be wearing throwback uniforms several times throughout the season, Arizona will be switching eras six times while Tampa Bay will rock the same set three more times.