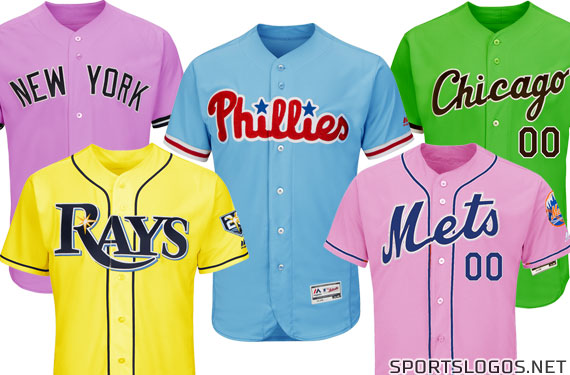 Major League Baseball players will look a little different as they hop around the bases today.
To mark Easter Sunday, all thirty Major League clubs will be wearing Easter pastel coloured jerseys when they take the field, every team is wearing either pink, purple, yellow, green, or blue versions of their usual home, road or (in a couple of cases) alternate jersey.
Take a look: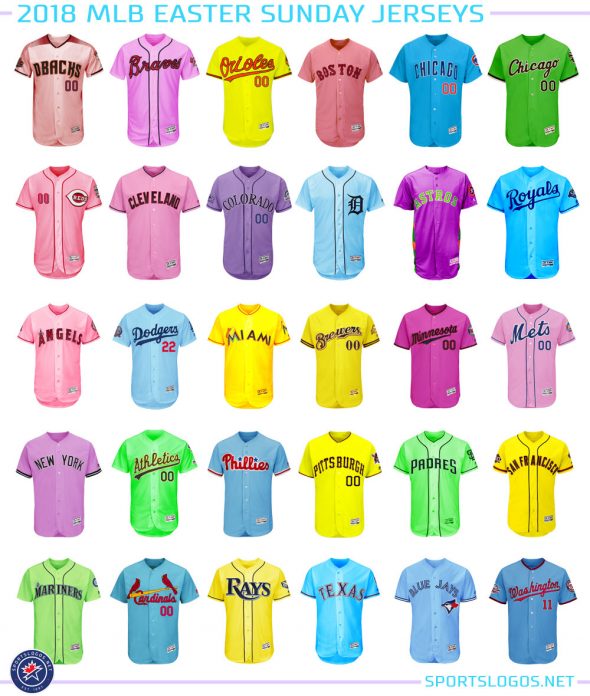 There's a few real winners here, I love some of those powder blue sets (Washington, Philadelphia, St. Louis especially), and that green White Sox jersey… also it just feels like Tampa Bay could use a yellow alternate jersey (they're co-named for the rays of the sun, afterall).
A closer look at some of my favourites: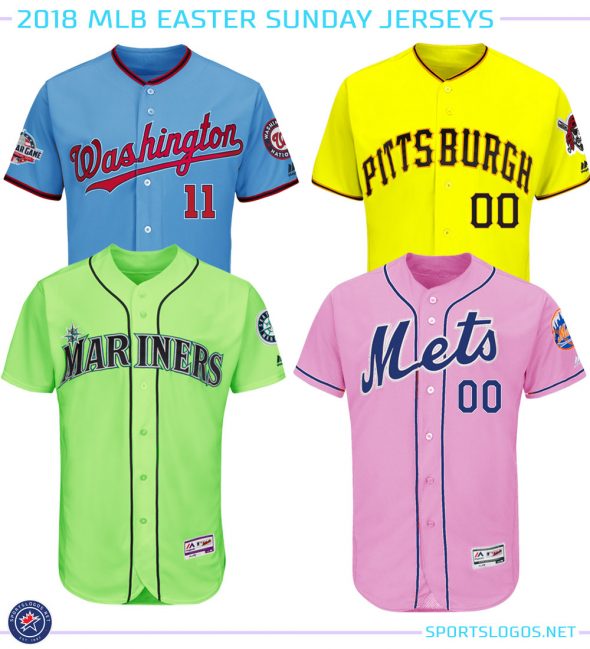 On the back of the jersey, the MLB batterman logo will be wearing a set of bunny ears and the baseball has been replaced with an Easter egg: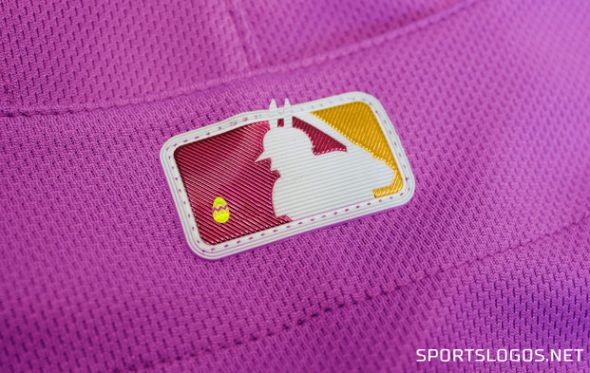 With Easter Sunday now joining the rotation Major League Baseball now acknowledges six holidays with special uniforms — they already have their players wear special uniforms (caps or jerseys) for five others throughout the year: Mother's Day, Memorial Day, Father's Day, and the Fourth of July as well as St. Patrick's Day during the pre-season schedule.
Teams are expected to just be wearing their usual cap design for the event, reportedly they were unable to have all 30 designs ready in time for April 1st, a date so unusually early in the season to be doing a special uniform event. Maybe next year!
***
Update (Apr 1/18 10:10pm ET): Hey, check out the date on this post!  Most of you caught it right away but we fooled plenty of people with this, a few even got silly angry at the news but hey, I suppose that's just the way things go now. I was flattered that so many of you actually liked a lot of these designs; personally I fell in love with the Phillies and Nationals designs the second I created them.
My goal with these posts is never really to genuinely fool people, I just try to come up with an idea that sounds like it could be legit at your first reaction but is quickly realized before you're even done reading the post.
Anywho, a small sampling of where this went on Twitter: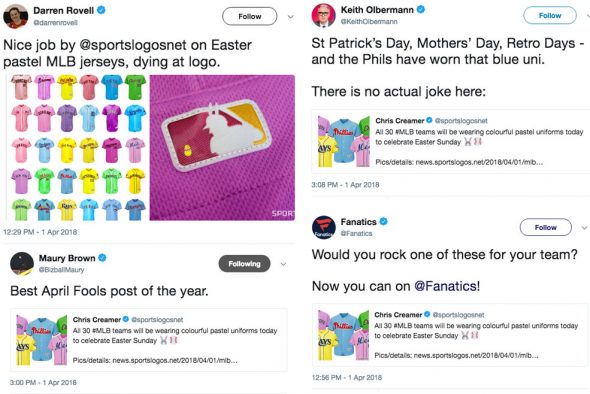 (The Phils have never worn that blue uni. Yes, they've worn *a* blue uni, but never anything like the one I mocked up… also I'm not quite sure what Fanatics is talking about)
This wasn't the only April Fool's Day fun we had on the site today, my original idea for this year's post was to announce the NBA was changing every one of their team's primary logos to follow the new NBA standardized logo system. I still liked the idea so I simply changed all the primary logos on our NBA section to feature the new looks, a screencap of how that looked: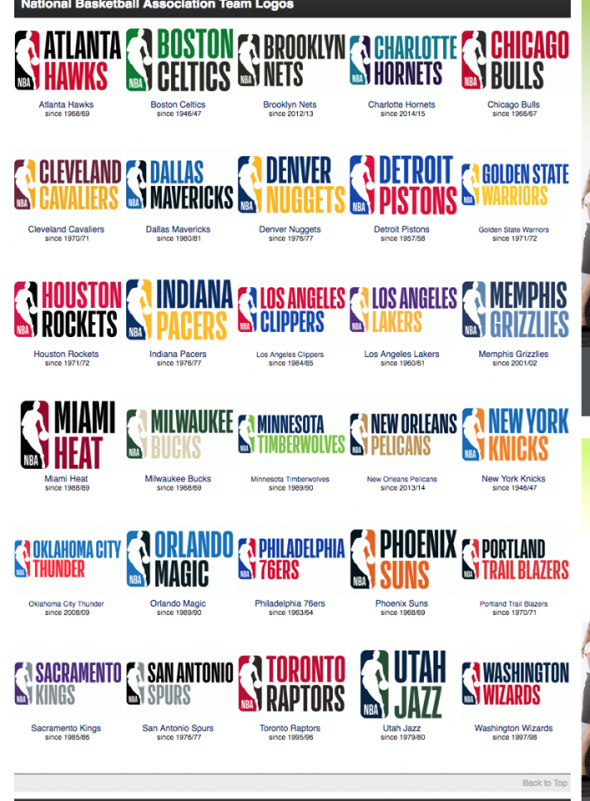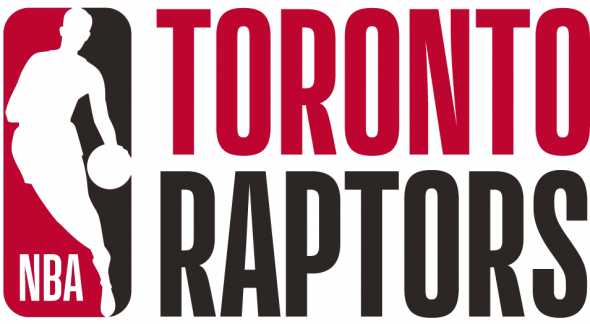 My plan was to not announce this at all and see if anyone would notice, I got bored with that idea and eventually tweeted it out late in the morning. I was surprised at the amount of feedback I got supporting this idea, scary, I hope the NBA wasn't reading.
A look back at our past April Fool's Day posts:
2017: Vegas Golden Knights Uniform Leaks, Features LED Lights
2016: Padres Announce New 'Crooked Cap' Design for Fernando Rodney
2014: Padres to Wear "English Language" Uniform May 4th
2013: Dallas Stars New Uniform Leaked, Paying Homage to the Cowboys?