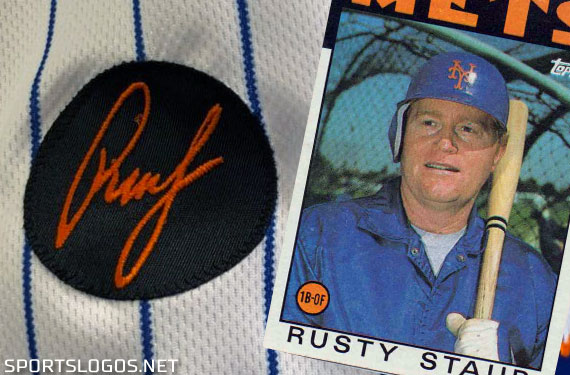 Six-time Major League Baseball All-Star Rusty Staub died earlier this week, on opening day actually, at the age of 73.
The New York Mets, with whom Staub played nine seasons over two different stints, announced that the team would be honouring Staub's memory throughout the remainder of the 2018 season with a memorial patch on their uniform sleeve.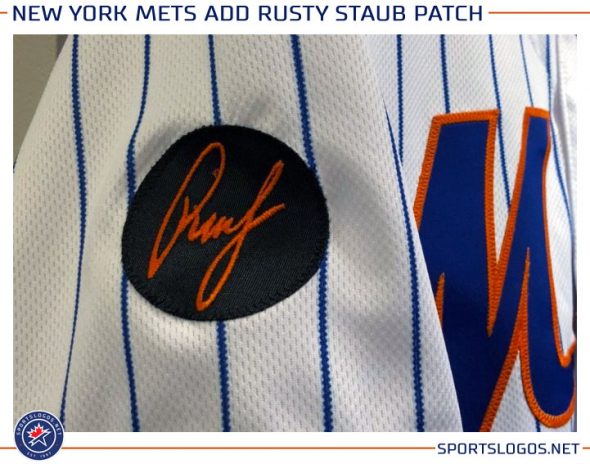 The patch shows Staub's signature in orange on an otherwise plain black circle; it is on the Mets right sleeve of each Mets jersey. It was first added for the Mets game against St. Louis on Saturday, their second game of the season.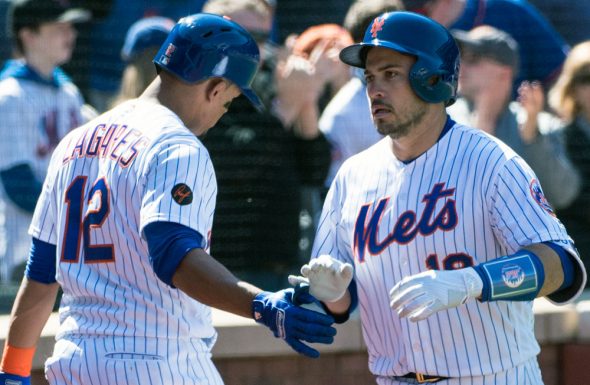 Staub played 23 seasons in the Majors from 1963 through 1985 with five different franchises: Houston (Colt .45s and Astros), Montreal, the Mets, Detroit, and Texas. He was selected to six All-Star Games, three times while with the Expos, twice with the Astros, and once with New York. The Expos, where he was a fan favourite nicknamed "Le Grande Orange" due to his hair, retired Staub's number ten; the Mets inducted him into their team Hall of Fame.
A look at some of the different caps Staub wore throughout his big league career: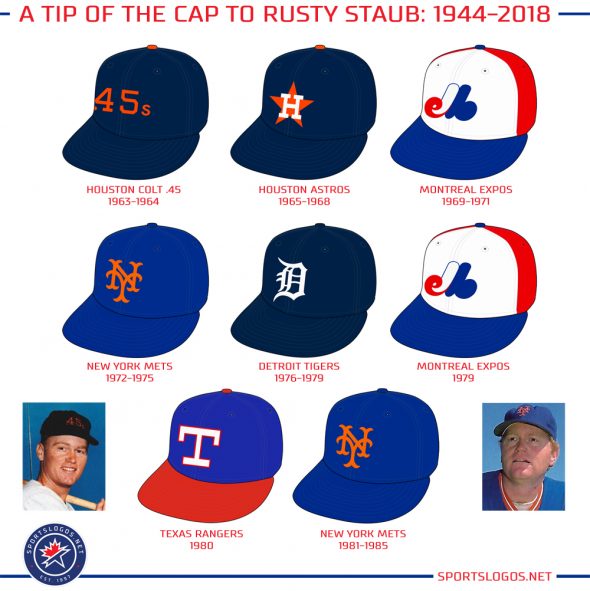 Staub retired following the 1985 season with the Mets leaving the game with a lifetime batting average of .279 with 2716 hits, 292 home runs, and 1466 runs batted in.