With the conclusion of the 2018 NCAA Men's Basketball Tournament tonight, it's the final time to publish my updated Basketball Court Bracket. Congrats to Villanova on bringing home the championship!
Click the image below to see the full-size image: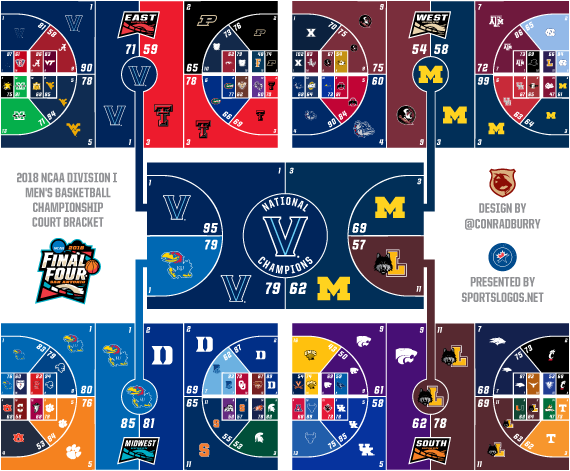 The thumbnail doesn't do the bracket justice, I encourage you to please click the graphic above to see it at full-size!