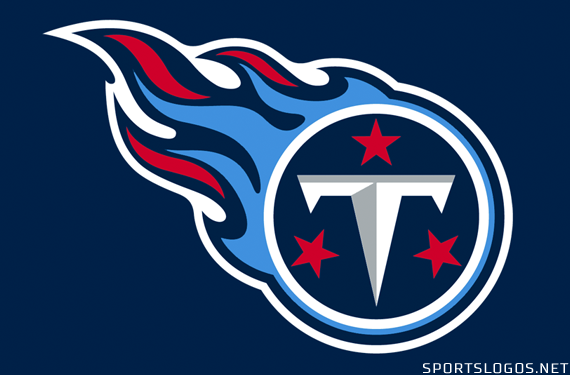 The Tennessee Titans are set to unveil their new uniforms tomorrow but if two photos posted to Twitter yesterday are to be believed there will be a little less of a surprise.
I have no idea the original source of the photos so I cannot properly give credit, nor do I  have any idea if these are even legit, but the news is making the 'rounds and I suppose I should mention it.
Here's the only one of these two photos I am willing to post, the other contained some NSFW graffiti but appeared to show the same or a similar design: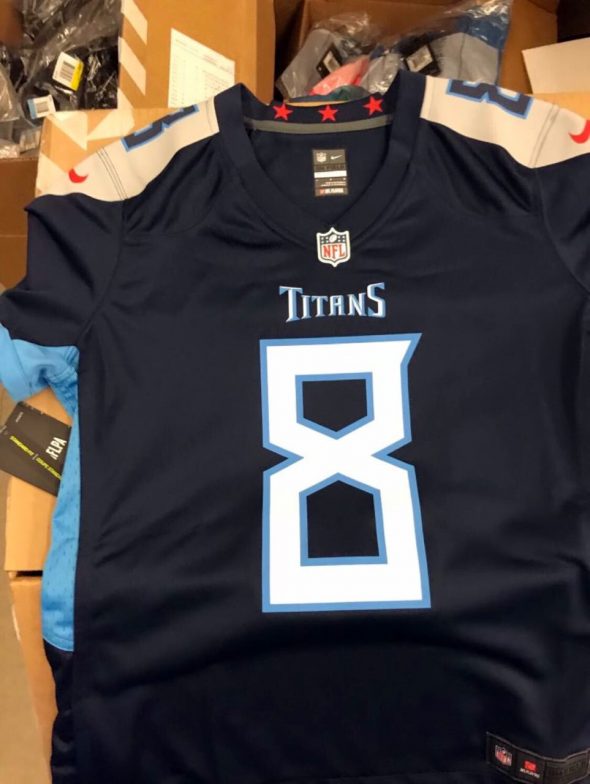 Lending to its legitimacy, a report in the Tennesseean says the NFL is investigating the source of the leaked photograph.
Having not seen the new design myself (yes, every now-and-then a new uniform at its unveiling is still a surprise for me too), I cannot confirm and I cannot deny whether this is the new Titans home uniform. If it *is* the new uniform I'm disappointed but will reserve full judgement until seeing all the elements together to form the complete set.
When playing with some settings in Photoshop you can see there's some suspicious looking artifacting going on around the collar at the logo in the other leaked photograph which is causing me to have doubts. It's entirely possible that one anonymous NFL "league source" could be fibbing about the investigation to throw us all off, isn't it?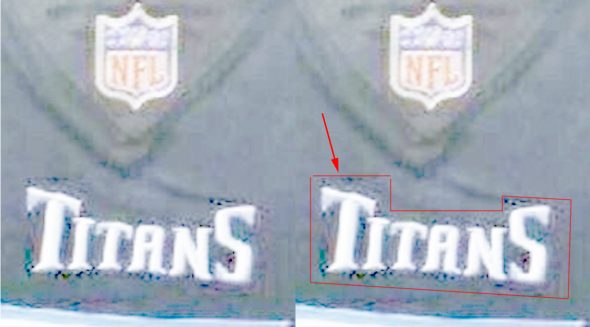 Where's my tinfoil hat?
Anyways, this follows a report which came out a few weeks ago saying the Titans would be wearing a blue helmet with the new set; we continue to be useless in this whole thing by again being unable to confirm or deny that report.
What did we learn from all this? That we'll still be tuning in tomorrow for the official unveiling just in case.