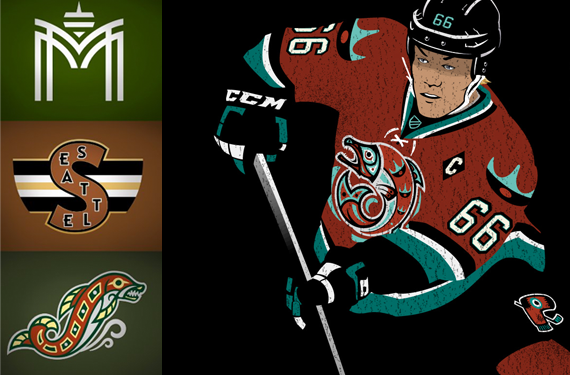 With NHL expansion to Seattle, Washington looking like it's basically a done deal logo and uniform fans have taken to the SportsLogos.Net Forums to share their vision of what the new team should look like.
No user of the forums has been on this more than "Sparky Chewbarky" who had been designing fantasy Seattle NHL concepts long before the league even announced expansion to Las Vegas.
Sparky, who I'm preferring to call Chewbarky for the remainder of this post, started up a great thread on our forums' "Concepts" section called "The Battle of Seattle" a couple of months ago and has since been populating it with numerous name, logo, and uniform ideas for the future 32nd NHL team.
A sampling of names include many of those we found the potential ownership group register as domain names in January such as Kraken, Emeralds, Sea Lions, and Totems.
Here's a look at some of the primary and alternate marks Chewbarky has put together: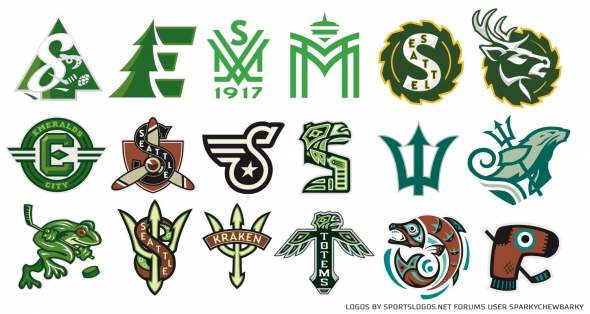 And a few of the uniforms: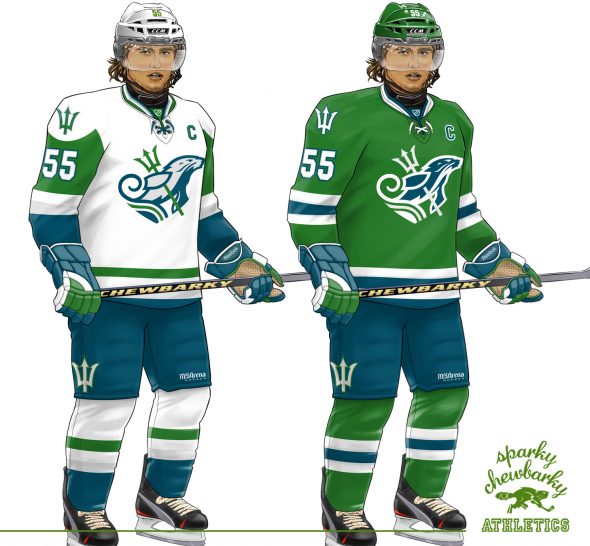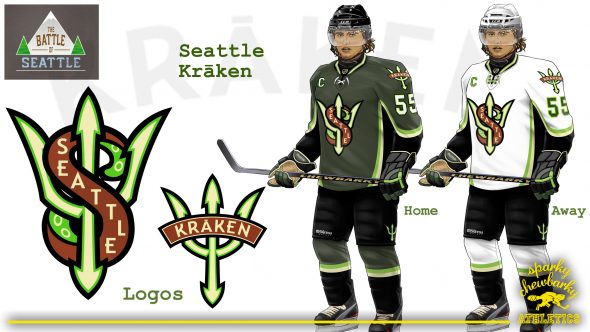 Obviously there's some high-quality designs here but after examining the concepts for a while I wasn't sure if they'd stack up next to the rest of the NHL. There was only one way to know for sure…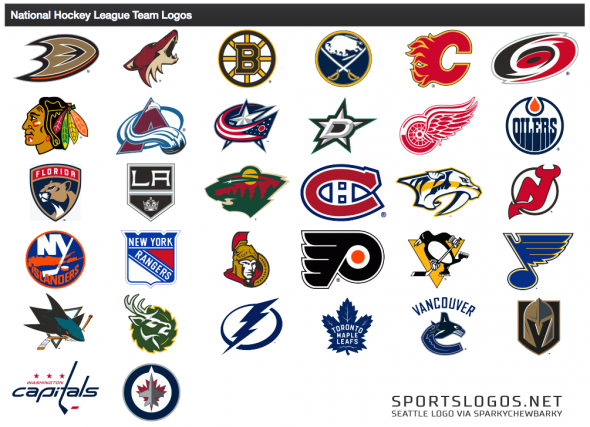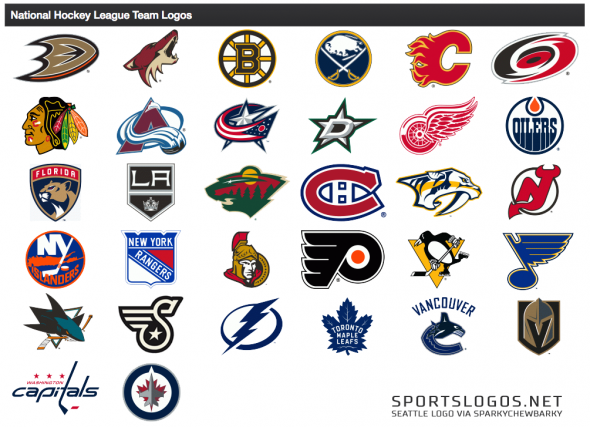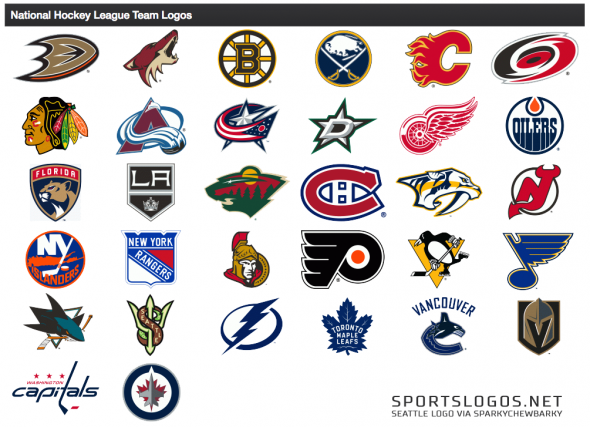 These are just three examples, I put together ten of these (all featuring what Chewbarky listed as the primary logo of the set)
I highly recommend you check out the entire thread: The Battle of Seattle, it includes *many, many* more concepts from this series.