Both the Ottawa Senators and Pittsburgh Penguins paid their respects to the life of Jonathan Pitre last night with helmet decals during the game in Pittsburgh.
Pitre, a resident of a small town near Ottawa, died the night of Wednesday, April 4th at a hospital in Minnesota after a lifelong battle with epidermolysis bullosa, a rare genetic mutation which causes the skin to be extremely fragile and blister easily. Pitre was only 17 years old when he died.
During his short life Pitre became an ambassador of sorts, spreading awareness of the condition, a cause the hockey world became heavily involved in. The Senators signed Pitre to a one-day contract in 2014, in 2015 Pitre was invited to the NHL Awards in Las Vegas where he appeared on stage during the event.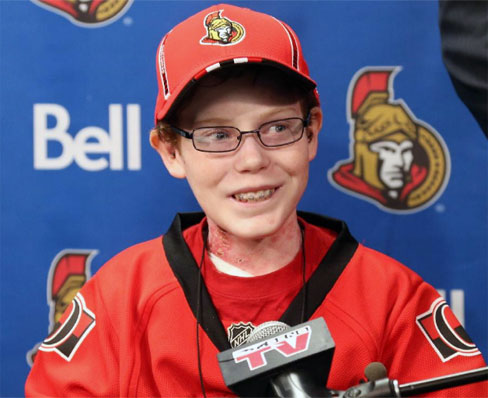 A look at the decals on both the Senators and Penguins helmets, photos are courtesy the respective team social media accounts: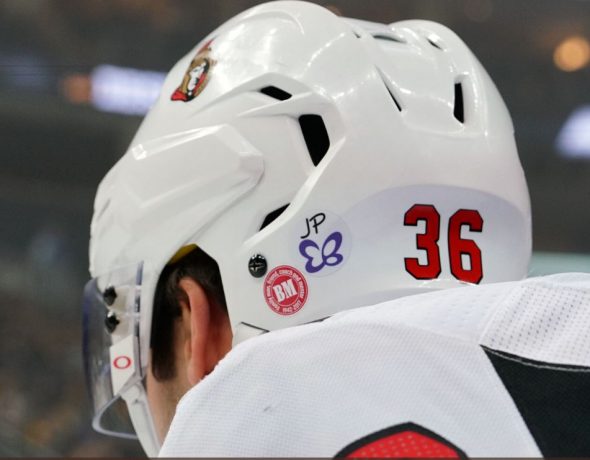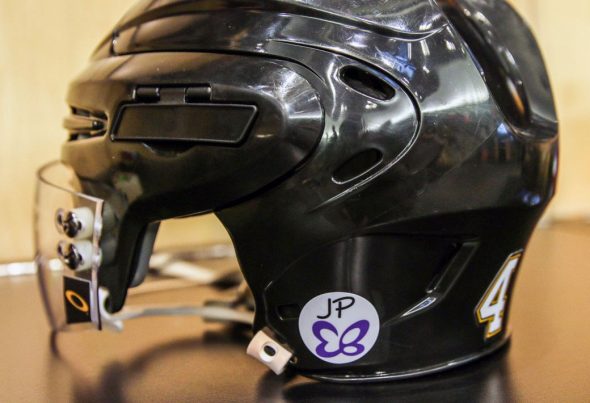 The decal depicts a butterfly made from an E and a B (for "epidermolysis bullosa") with Pitre's JP initials above; the logo is inspired by "butterfly children" a nickname for those with the disease due to their fragility.
For more information on Jonathan and his life, I recommend this story from The Ottawa Citizen.