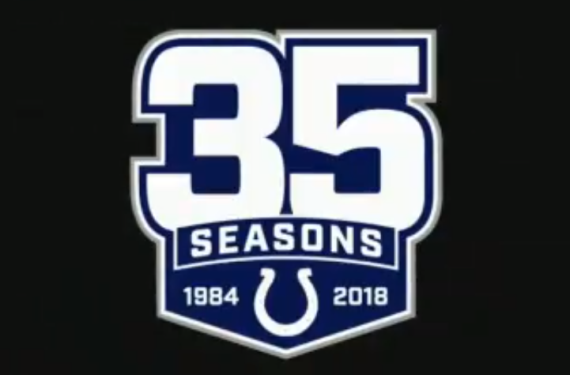 The upcoming 2018 season will mark the 35th season in Indianapolis for the Colts. That's actually four seasons more than they spent in Baltimore and long-time NFL fans will never forget the videos of the Colts skipping town under the veil of a snowy night via Mayflower trucks.
In fact, the first thing that you see in the official video that the Colts put on their social media accounts unveiling their new commemorative logo for the upcoming season is a Mayflower truck presumably arriving in Indianapolis with the Colts' belongings from Baltimore. Way to open up an old wound!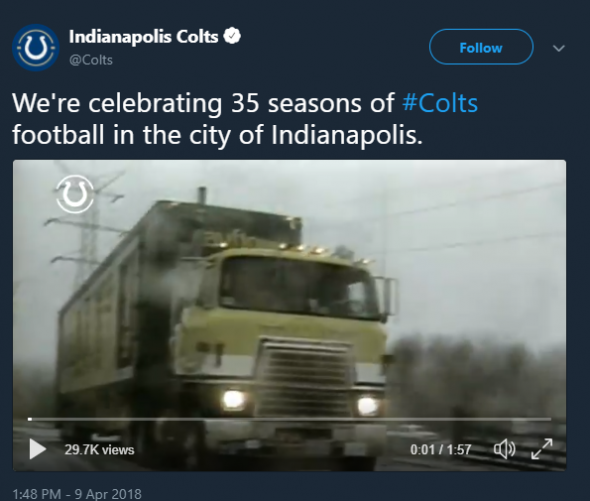 Anyways, here's a look at the official commemorative logo for the Colts' 35th season in Indianapolis.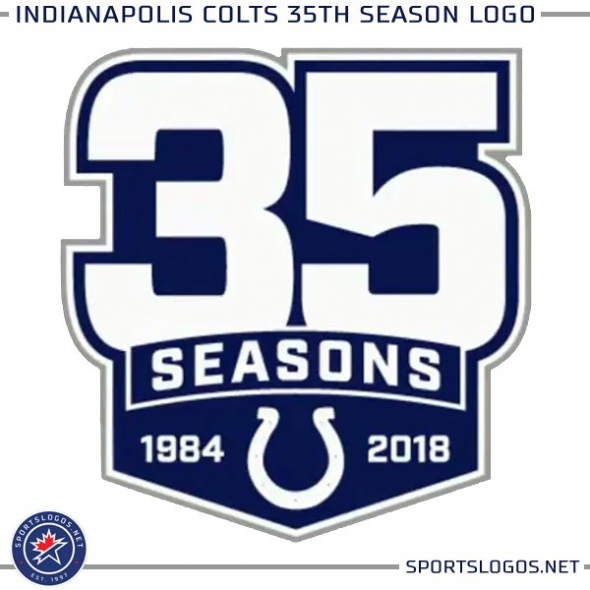 It's a no-frills logo for a team that really has no-frills when it comes to their identity. The Colts have basically had the same look since 1957, so it's not really a shock to see them go with a look that's very simple.
There are no pictures of the patch on a jersey yet, but you have to imagine that it's an absolute certainty that they'l have it on their uniform throughout the 2018 season.
So, what do you all think of the logo? How would you compare it to Green Bay's commemorative logo that they recently released?