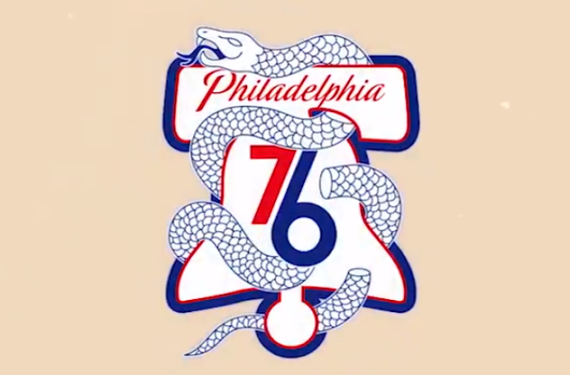 For the first time since 2012 and after what's been considered a painful period of going through The Process, the Philadelphia 76ers will be returning to the NBA playoffs. They'll also be entering the postseason as one of the hottest teams in the league and when you combine that success with the success of the Super Bowl Champion Philadelphia Eagles, the playoff-bound Philadelphia Flyers and the NCAA Basketball Champion Villanova Wildcats, then it's safe to say that the city is clearly feeling the excitement for their local sports teams.
The 76ers have tried to take advantage of that with a brand new logo that has been unveiled just in time for their potential run through the playoffs.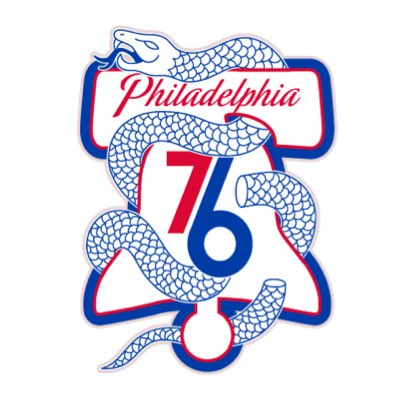 It's a new twist on the Spirit of 76 logo that the team unveiled earlier this season. The obvious difference between that logo and the new logo that's been unveiled is the addition of the segmented snake that has a significant place in the history of the city and American history as well. Plus, the Sixers' social media added this flourish to the logo, which just looks flat-out cool.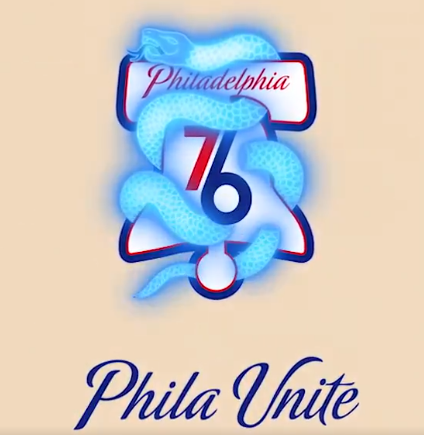 Philadelphia will use this logo as their center court logo for the playoffs and they will also wear their cream-colored City uniforms as their home uniform as well, which was reported by PennLive.com.
The new logo will be at center court at the Wells Fargo Center for the playoffs, and the Sixers will wear their "City Edition" uniforms — a uniform set which featured the segmented snake hidden on the shorts all season, according to the team — at their home games. A cursive script that represents the signing of the Declaration of Independence has also been a prominent feature of the uniforms.
So not only are we getting alternate court action, we'll be seeing the Sixers in their alternate uniforms as well.
So, what do you all think of the Sixers giving themselves a tiny bit of a new look heading into this year's playoffs? Are you a fan of how they went about this particular process?