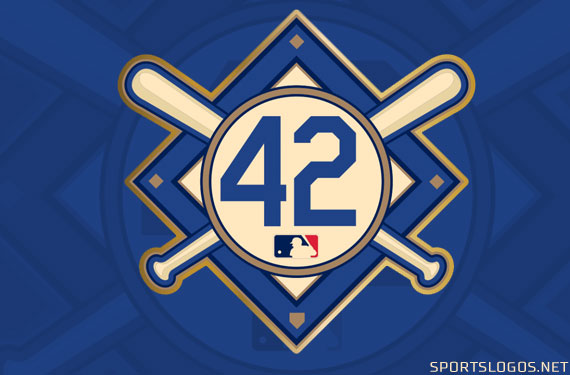 Today is Jackie Robinson Day, the annual celebration of the Hall of Famer ballplayer who broke barriers to become the first African American Major League Baseball player on this date, April 15th, back in 1947 with the Brooklyn Dodgers.
For several years now the most visual part of the celebration was that all players, managers, and coaches would remove the names from the back of their jerseys as well as their usual uniform number and replace it with Jackie's famous #42. That tradition, of course, continues today but this year they've added something new.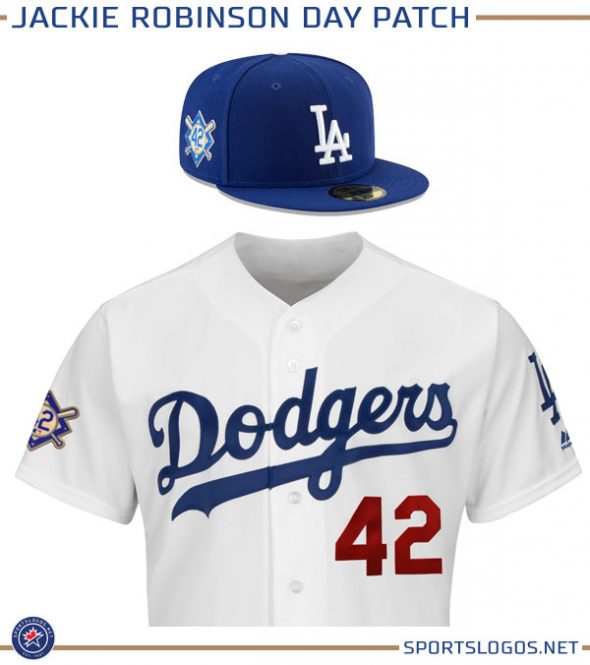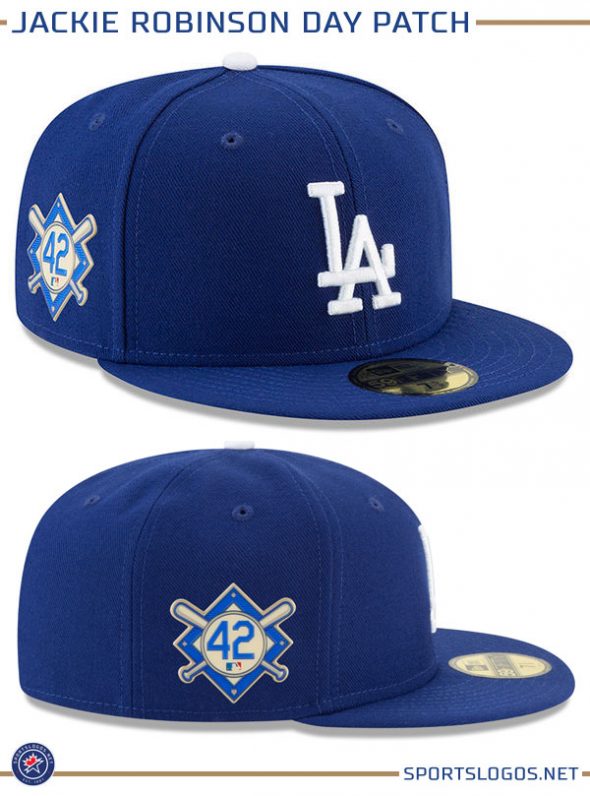 Starting in 2018 all ballplayers will also wear a special Jackie Robinson patch on the side of their cap as well as on their jersey sleeve. The logo features the #42 in the Dodgers uniform number font in a cream-coloured circle trimmed in navy blue, this circle is placed upon a set of crossed baseball bats which itself is on the double-blue, double-beige outline of a baseball diamond.
As Jackie Robinson Day is falling on a Sunday this year, several teams are set to be wearing alternate uniforms with the patch, these teams are the D-backs (red), Angels (red), Padres (brown camo), Mariners (fauxback), and Blue Jays (blue). The Cardinals will also be wearing their Sunday home navy blue caps with the patch.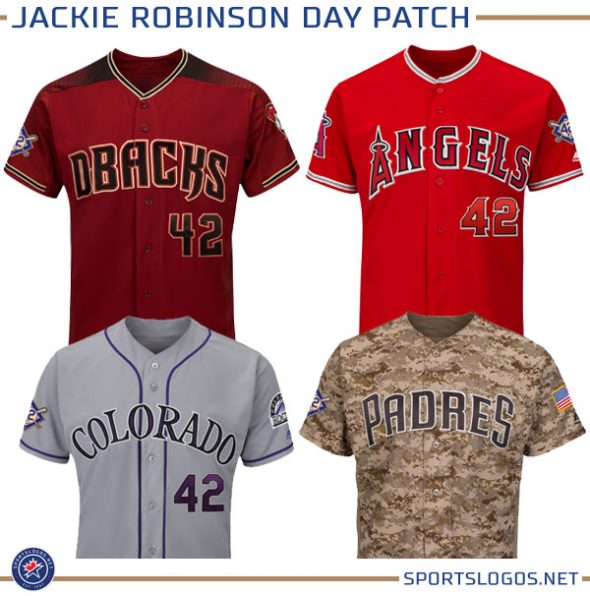 All teams will have the patch on their right sleeve with the exception of the Los Angeles Angels who will have the Jackie Robinson patch on their left. Any team wearing a team-specific commemorative patch on their right sleeve for 2018 – such as the Nationals All-Star Game, or Rockies 25th anniversary – will not be wearing those particular patches today, they will be replaced with the Jackie Robinson Day patch.
Caps and jerseys featuring the patch are available for purchase at the official MLBShop website now.