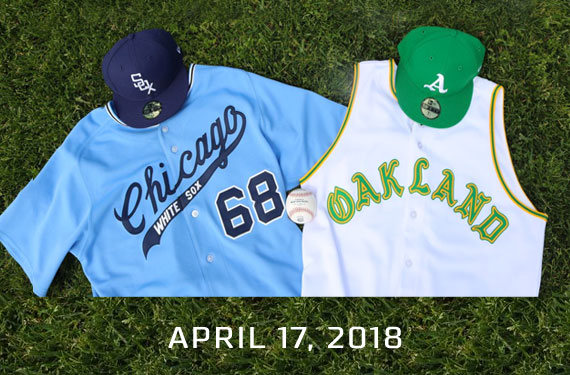 The Oakland Athletics and Chicago White Sox will set the clock back 50 years to 1968 tomorrow night.
To mark the 50th anniversary of the Athletics first season after relocating from Kansas City to Oakland, the A's and White Sox will both we wearing uniform designs based on what the clubs wore during the 1968 season.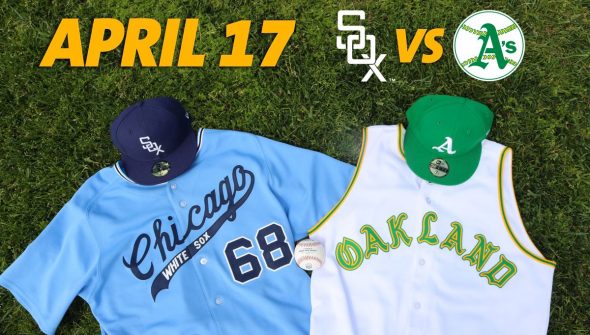 Oakland, in a white vest with green and gold trim along the neck and sleeves, with a green undershirt; an all-green cap with just an "A" in white. The Athletics jersey, designed that season to celebrate their first in their new city, reads "OAKLAND" arched across the front in a green and gold Olde-English styled font (oh please, oh please have your coaches wearing white caps for the game).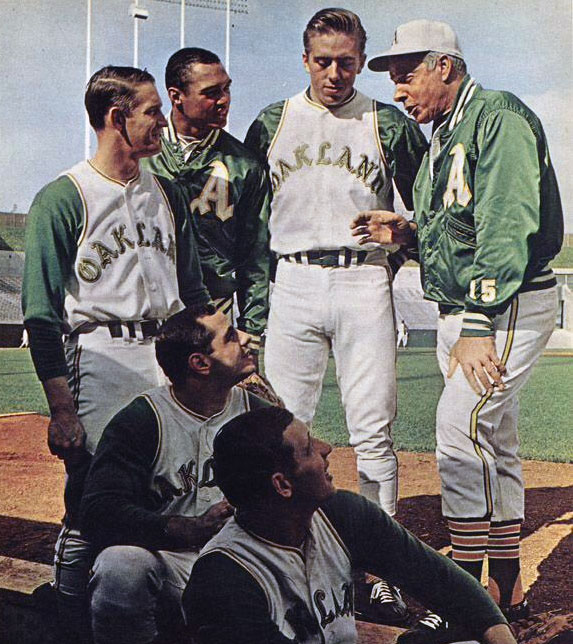 The White Sox will be in powder blue (!), "Chicago" scripted across the front in navy blue with "WHITE SOX" in white in the underscore, a white/blue/white trim around the neck only. Caps are navy blue with "SOX" laid out diagonally in white.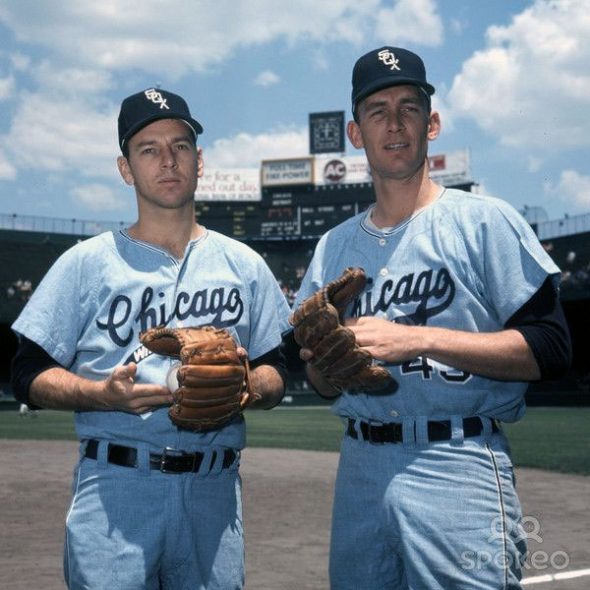 In addition to the old-timey uniforms, a commemorative baseball will be used during the game, the ball will feature the A's logo from 1968 with "50th anniversary April 17, 2018" written below.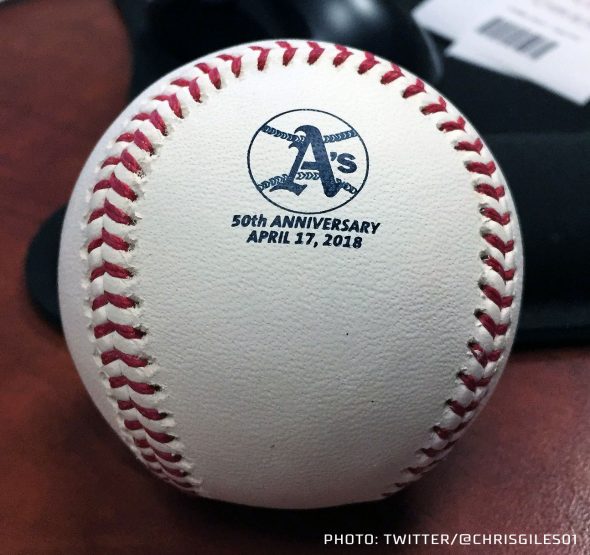 The game is being played on the 50th anniversary, to the day, of the A's first game in Oakland (which was against the Baltimore Orioles, a 4-1 loss); the A's had started the 1968 season with a three-city road trip before playing their home opener.
Admission to the game tomorrow is actually free, although all the tickets were gobbled up months ago.