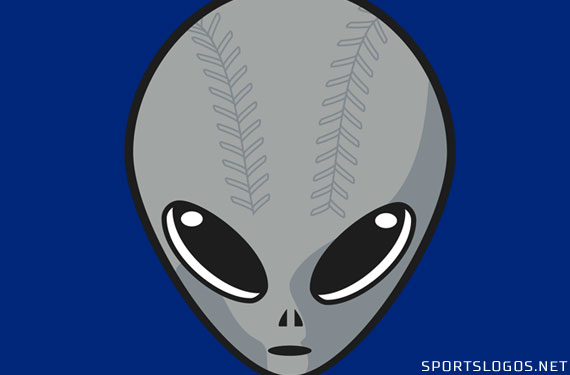 After a series of mysterious windowless black vans were seen pulling away from the main offices of the Las Vegas 51s, the team announced they'd be getting a whole new identity for the 2019 season.
Named for "Area 51", a popular name for an Air Force Base located in Nevada, is a famous target for UFO and alien conspiracy theorists; the 51s ballclub had been using alien and space imagery throughout their logos and uniforms since they began in 2001.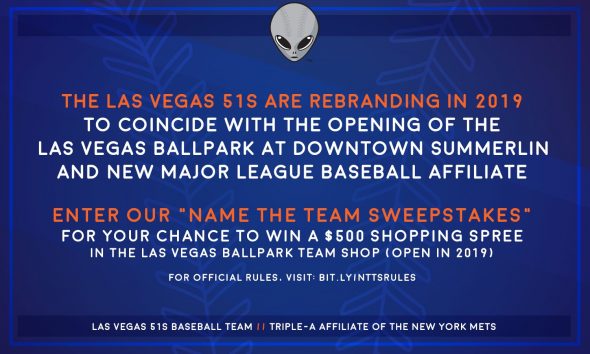 The name change coincides with the 51s move to a new ballpark in nearby Summerlin, Nevada. The team, who appears to be working with Brandiose on this project, is asking for suggestions on their new name.
Summerlin, Nevada was originally a plot of land owned by Howard Hughes and eventually named after his grandmother; to tap into that history I suggested "Aviators" as the new team name. If it's Las Vegas baseball history they seek, the name "Stars" was originally used by the team from 1983-2000.
But it'll probably be Aces, though… right?