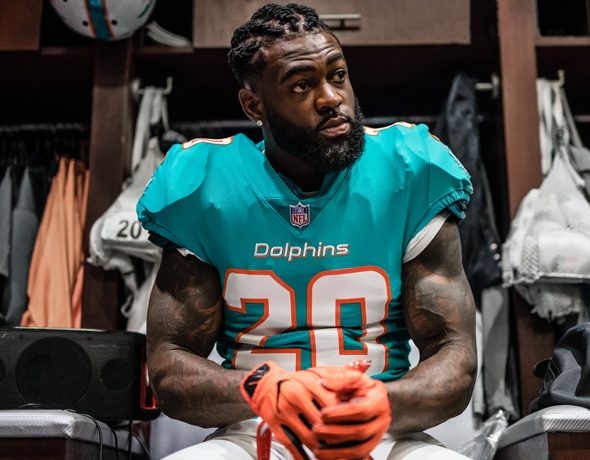 The Miami Dolphins have a new uniform for the 2018 season.
Now before you get yourself all set for a whole new look, let's temper some expectations. The changes are minor, in fact the design of the uniform basically remains the same.
Let's be clear, this doesn't mean it's a step backwards… well, not in terms of quality anyways. The Miami Dolphins will indeed be stepping back, but it will be as they're taking the field wearing their classic shade of coral (orange);  certainly a brighter and bolder shade of the colour than what they'd been wearing over the past five seasons.
The team is describing the update as "a modern version of the classic Miami Dolphins look".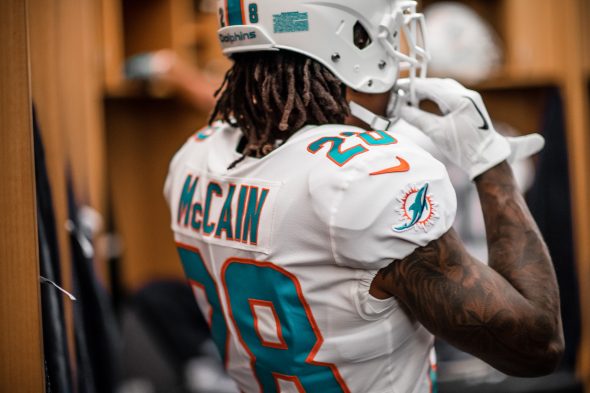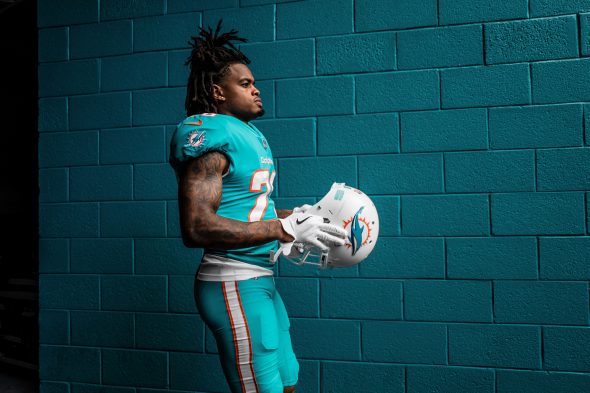 There's an additional change to the uniform, which helps both clean up the design and create a more classic look — the marine blue has been removed as a trim from all numbers, stripes, and player names. It's been simplified, it's an upgrade.
Here's a side-by-side to show you the change in the coral/orange colour used by the team to really give you a sense of how much brighter and bolder it is: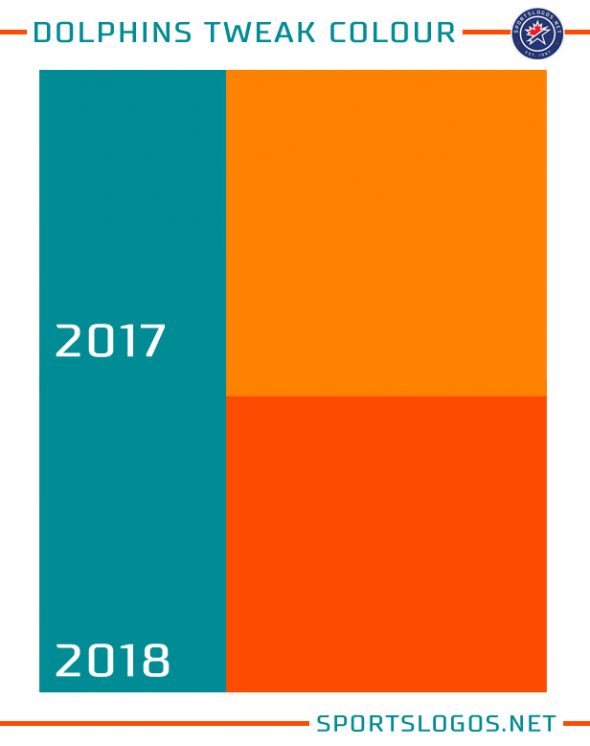 Right? Regardless of your possible disappointment that the team isn't going full-retro, you have to admit that this colour shift was a good move; as is the removal of the marine blue from the uniform.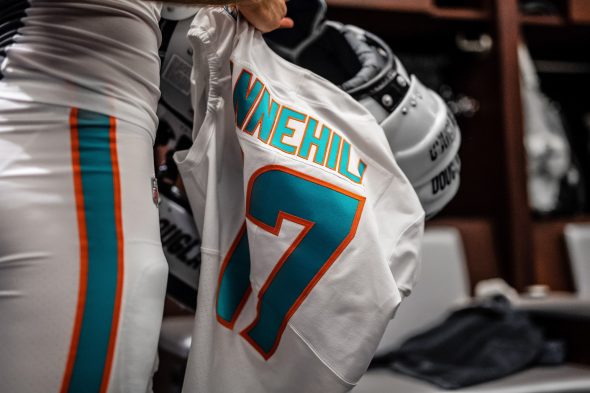 The popular throwback uniforms remain and will continue to be worn twice per season for special home games; and while the marine blue has been eliminated entirely from the uniforms, it will stick around on the team's primary logo with the updated coral.