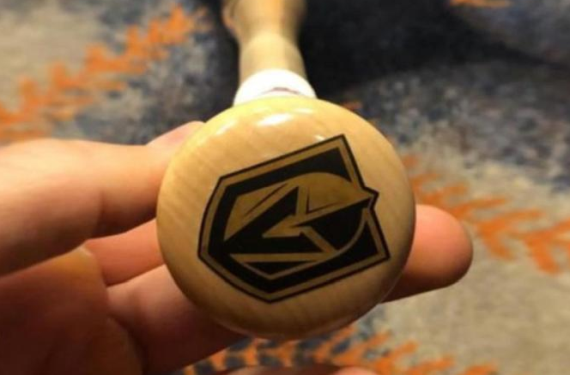 Despite this being their very first season in existence, the Vegas Golden Knights are currently making an honest-to-goodness run at the Stanley Cup. There's nothing in the rule book that says an expansion team can't win it all in their very first season, right? Anyways, Golden Knights fever has struck Las Vegas and it's even spread to the natives who are all the way across the country.
Washington Nationals superstar Bryce Harper is a native of Las Vegas and he's thrown his support behind the Golden Knights in a big way. In fact, he's even gone so far as to place the team's logo on his bat knob.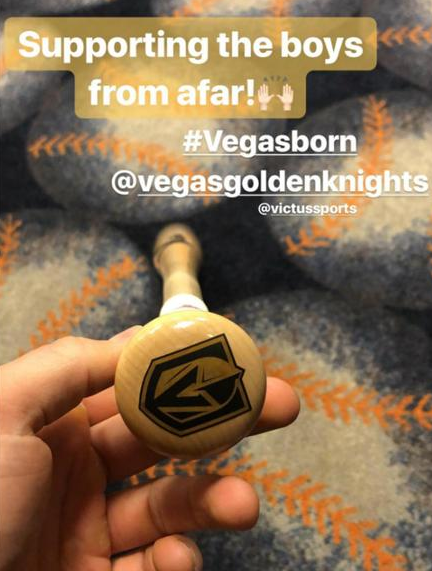 In case you think that Harper is just hopping on the bandwagon since his hometown team is currently hot, NHL.com made sure to note that Bryce was basically the team's first high-profile fan and he's been bleeding black-and-gold since the colors were announced — much to the chagrin of the local hockey team in Washington D.C.
Everybody has a hero if that's an athlete, artist, actor, or anybody you look up to, but this man right here @chiksdigscars should be a hero to all! What an incredible opportunity to be in the same place as this man tonight..Thank you for all that you have done for our Country! pic.twitter.com/MkqTKIn6Kf

— Bryce Harper (@bryceharper3) January 26, 2018
😐

— Washington Capitals (@Capitals) February 11, 2017
It's always cool seeing high-profile athletes turn into fans for other sports since you have to figure that they would know the dedication and ability that it takes to succeed at the highest level of any sport. Even though Nationals fans my not be huge fans of seeing their best player supporting another team, I'm sure that the Golden Knights are thrilled that their hometown hero continues to show love what they've got going on in Sin City right now.