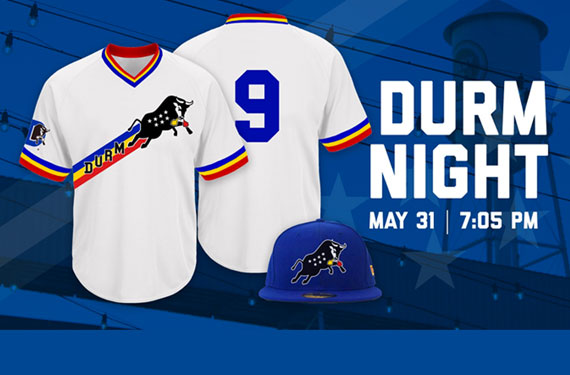 The Durham Bulls (Tampa Bay Rays AAA) will be celebrating their hometown once again this season with their 3rd annual "DURM Night" on Thursday, May 31st.
As was the case in the previous two DURM Night events, the team will be wearing custom-designed uniforms by Runaway, the local Durham, NC based clothing company.
The 2018 design is based upon Durham's city flag: red, yellow, and blue vertical stripes with seven white stars clustered on the right.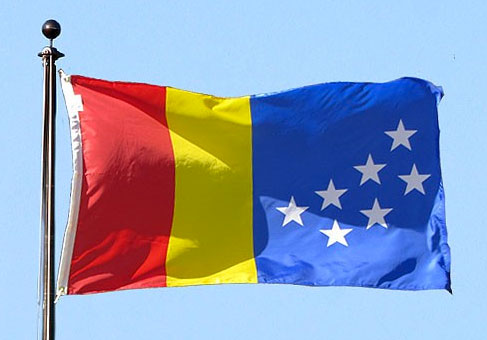 The website CRWFlags.com does a better job describing the flag design:
The Seven Stars on Durham's city flag are symbolic of the New Spirit of Durham in seven areas: the arts, commerce and industry; education; medicine, human relations; sports and recreation, and the preservation of Durham's rich heritage. Also Durham's birthday, April 26th, is under the constellation of Taurus "The Bull". A cluster of seven stars is located on the shoulder of the bull and is called the "Seven Sisters" or the Pleiades in Taurus.
Say, "The Bull"? Durham Bulls? I'm sensing a thing here.
Before knowing all the details behind this uniform I looked at it as a fun, 1980s fauxback; the fact there's an actual, legit reason behind the design makes it that much better.
Here's a look back at the previous two DURM Night uniforms the Bulls have worn with what they'll be wearing at the end of next month, the previous two jerseys were also designed by Runaway: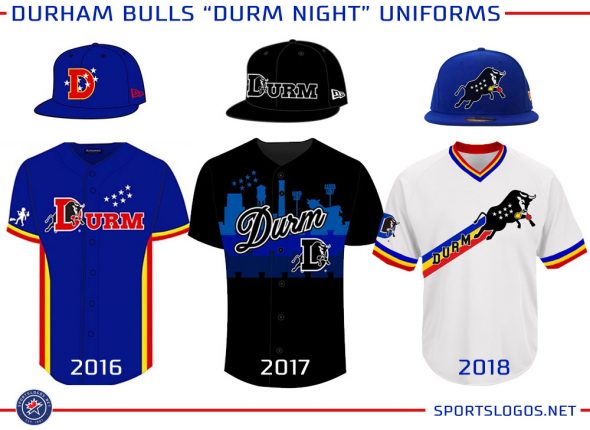 Game-worn jerseys will be auctioned off, all proceeds benefiting the Durham Bulls Youth Athletic League.