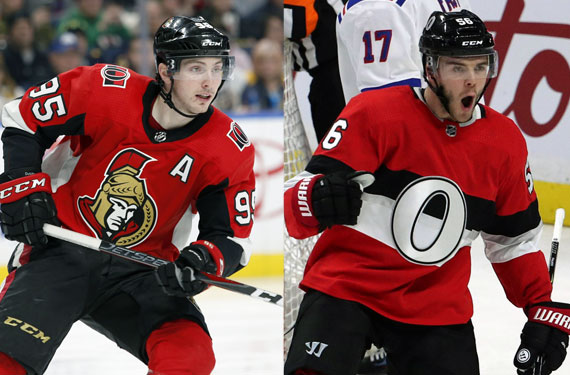 The 3d centurion? The heritage "O"? Something else?
Whatever logo the Ottawa Senators should use like is always a matter up for debate, even the team itself hasn't decided what side they're on.
At an team-hosted town hall event held earlier this month one Senators fan (identified only as Joe) asked team owner Eugene Melnyk if the team had any plans on changing their primary logo. (Listen here, cue it up to the 25:57 mark)
Melnyk started his answer off by making reference to a survey he saw which showed fans preferred the centurion slightly over the "O". This is quite possibly referring to our own survey from about a year ago in which we asked fans what Senators logo they wanted to see the team use:
"I can tell you what the survey said which surprised me, basically the centurion and the "O" were almost dead even with the centurion just ahead.", Melnyk said. "That surprised me, I thought the centurion would have been much higher."
I'm of the opposite opinion of Melnyk, but then again I'm not from Ottawa; I would have thought the locals preferred the "O", but  apparently I'm wrong. What we can read from the poll is that 61% want something other than the centurion, and 64% want something other than the "O", but only 24% want something that's neither…. yeah, it's not an easy decision to make.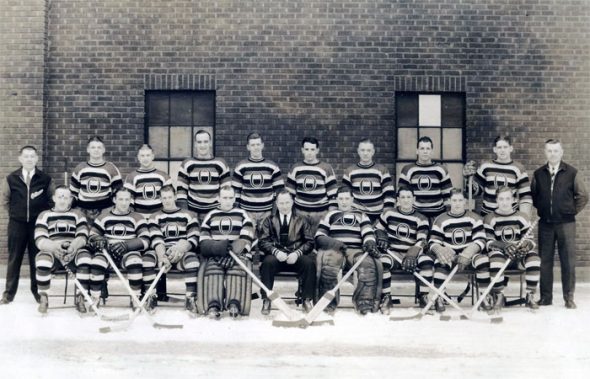 The centurion has been used by the Ottawa Senators since the 1992-93 expansion season of the second incarnation of the team in the National Hockey League, the team switched from a 2D to a 3D centurion head as their primary logo in 2007-08. The original Ottawa Senators, who played in the NHL from 1917 through 1934 wore an "O" on their jerseys in their final five seasons.
Players are undecided as well, but Melnyk specifically points to an example of a player hating it; that's twice Melnyk seems to favour the centurion in his comments.
"Some players like the 'O', some do not, Chris Neil believes they are cursed and he complained about it. In the end we are going to go through and plan.", this followed a story Melnyk shared about believing players should be heavily involved in choosing a logo since they're the ones who actually have to wear it.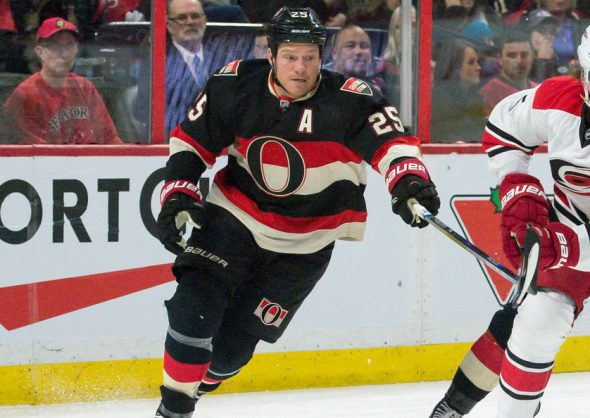 "There were some suggestions yesterday which came out, wanting to see somewhere a Canadian flag on the jersey, but the decision has not been made yet, but I'm just giving you some insight on the kind of research we're doing. Fans like the 3D centurion but they also like the heritage jerseys, so we're going to come somewhere back with an accommodation I believe."
So… a senator head inside an O on black/red/white horizontal striping?
Melnyk says they have not yet made a decision yet, but what will be worn for next season has certainly already been set – we're much too far along in the process for any big changes to be initiated now. This suggests to me that the Senators will not be making any changes for 2018-19.
Featured Photo: © Timothy T. Ludwig-USA TODAY Sports/© Jean-Yves Ahern-USA TODAY Sports