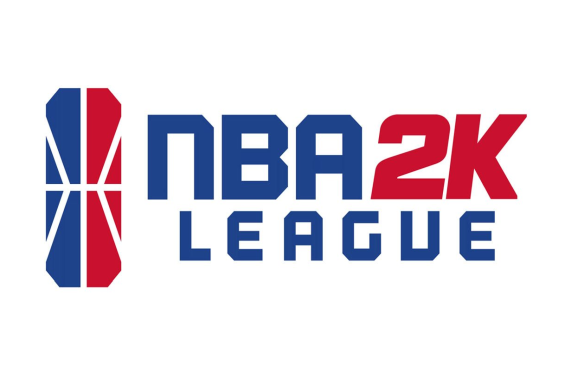 While the excitement of the NBA playoffs continues to get stronger and stronger, there's one basketball league that's just getting started. Well, it's a digital league, as the NBA 2K League is about to get into full swing. The NBA has dived head-first into eSports with the NBA 2K league, as 17 NBA teams have founded their own 2K teams and even had a draft back in March in order to give each team a certain number of players.
Now, with the league getting underway, each team has revealed uniforms for the digital representations of the players to wear and court designs (which ESPN's Zach Lowe reviewed here) for them to play on. Now, we're not talking about actual, tangible uniforms — instead, we're talking about uniforms that the players will wear in the video game and a court design that will be imported into 2K.
Also, if you figured that Nike's uniform designs for regular NBA teams were progressive, then you haven't seen anything yet. Just like how the logos were decidedly modern, the uniforms followed suit and went with a decidedly modern tone.
Second game of THE TIPOFF is underway as @KingsGuardGG takes on @CavsLegionGC. #NBA2KLeague

WATCH LIVE: https://t.co/v1LLynxNVO pic.twitter.com/20TaL0YQW2

— NBA2KLeague (@NBA2KLeague) May 1, 2018
In my opinion, the entire design motif reminds me of what it would be like if the NBA decided to do a "Turn Ahead The Clock" night, because all of these looks are very futuristic and definitely push the envelope in that regard.
Just take a look at the 76ers Gaming Club's uniform design. It's definitely a far cry from what the 76ers themselves would wear on the court.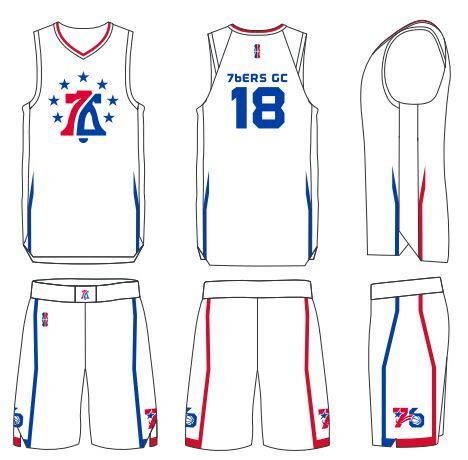 Then take a look at the court. It's definitely a far cry from what you would see on the floor of the Wells Fargo Center, but it also fits in perfectly with the visual identity of the eSports team.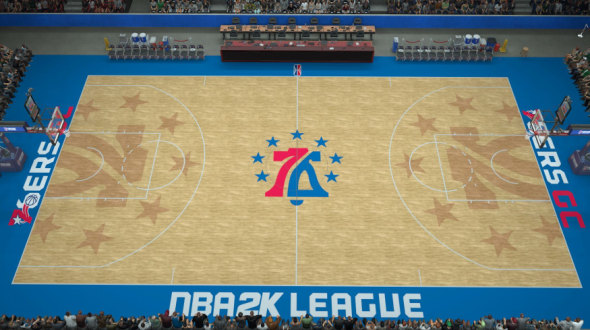 The rest of the league is very similar in that regard and as a result, the entire league has a bit of a futuristic look. Again, it's very much like Turn Ahead The Clock, but for basketball. In a way, it makes sense. There's plenty of speculation that eSports are the way of the future and if that's the case then you may as well look the part.
So, what do you all think of what you've seen so far? Is this a sign of things to come in 10-20 years from now when it comes to the real thing? How do you think these logos and uniforms look when compared to the real deal?