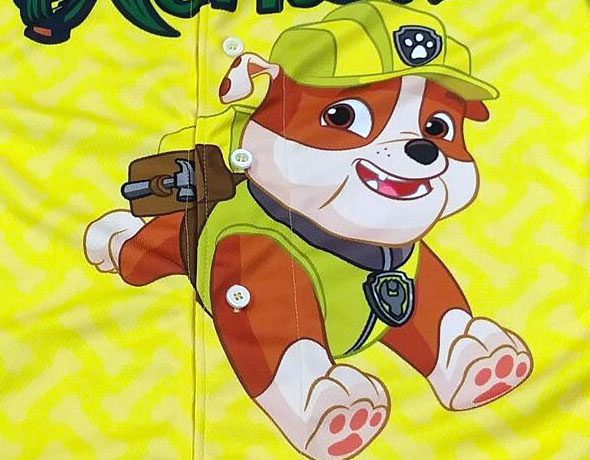 Pups to the Rescue!
Anyone who has young kids at home is no doubt familiar with the call of the rescue puppies from the show Paw Patrol. Five years into this new chapter of my life I'm pretty certain I've watched the entire series beginning to end at least ten times. Anyone else wonder just how much of Adventure Bay's budget is just being thrown away on saving Mayor Goodway's chicken?
Fortunately once evening falls upon this household I can temporarily escape Ryder's gaze for a few hours and get lost in the world of baseball, logos, and uniforms… until… oh know! World's Collide!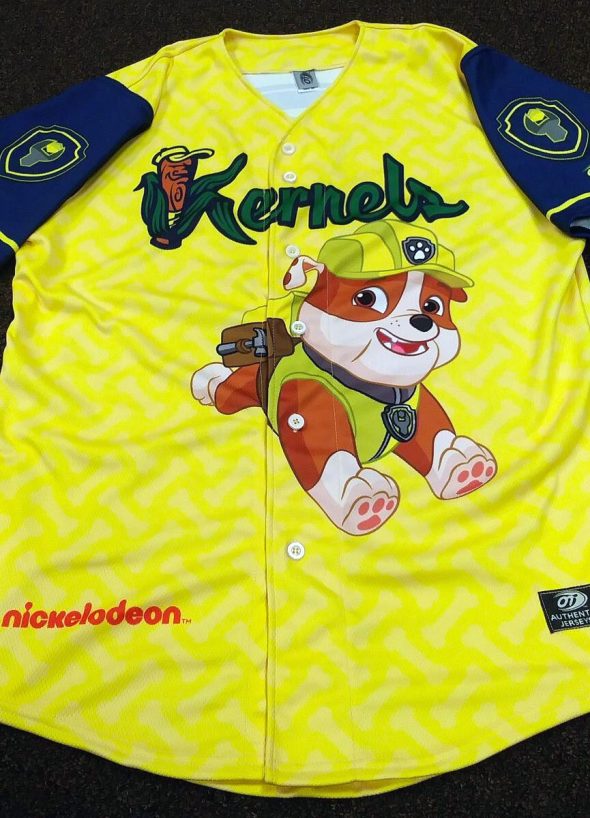 Yes, pups are indeed coming to the rescue to stop all that. Because it's "Nick Jr. Night" at the Cedar Rapids Kernels (Minnesota Twins-A) game tonight featuring Paw Patrol uniforms. Hooray.
In all seriousness, if we lived in Cedar Rapids we'd be at this game, and it might be a good way to get my kids to actually sit quietly through at least an inning or two. Surely they'd be distracted long enough by the FREE Paw Patrol T-Shirt being handed out to the first one thousand kids into Perfect Game Field, not to mention those special Paw Patrol jerseys featuring Rubble from the show. Rubble will also be at the game meeting and greeting.
The game worn jerseys will be sold during the game via a silent auction, all proceeds going to benefit Gems Forever and Critter Crusaders, Cedar Rapids organizations that help with local pets.