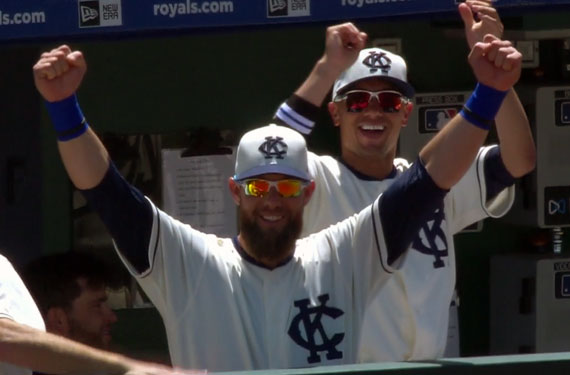 The Kansas City Royals and Detroit Tigers turned the clock back to the early 1920s yesterday afternoon at Kaufman Stadium in Missouri to wear the uniforms of the Negro Leagues' Kansas City Monarchs and Detroit Stars.
Both teams were wearing uniforms based off of designs originally worn in 1920 all apart of the Royals annual Salute to the Negro Leagues celebration, which we wrote more in detail about yesterday including histories of the teams being honoured.
Today we're taking a look at the uniforms in action from yesterday, a 4-2 win by the Royals.
First a side-by-side comparing the Royals of 2018 with the Monarchs of 1920:
And now the 2018 Tigers and the 1921 Stars: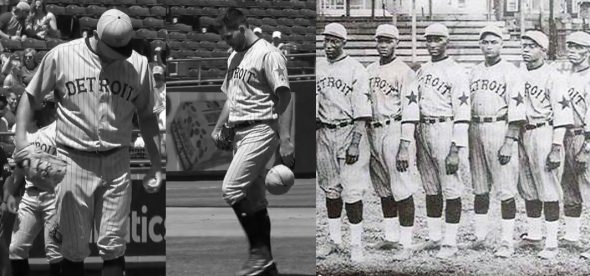 Neither team seemed to get the socks right, which is disappointing considering Major League Baseball's recent partnership with Stance to design the custom hosiery. The Royals, hosting the event and therefore providing the uniforms for, gave themselves matching helmets leaving the Tigers appearing a little mismatched when they were up at the plate.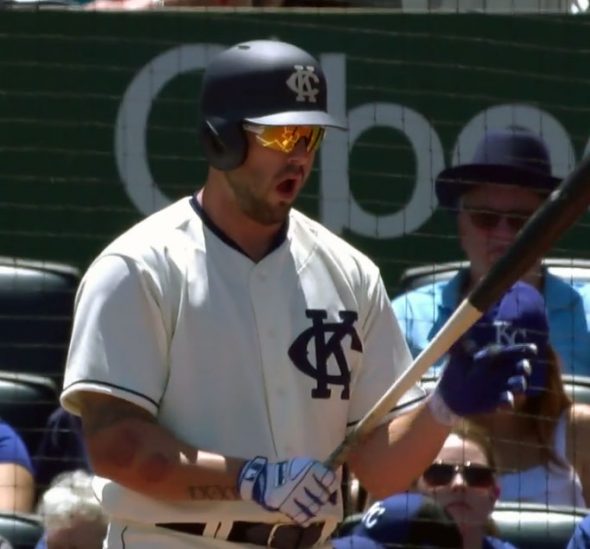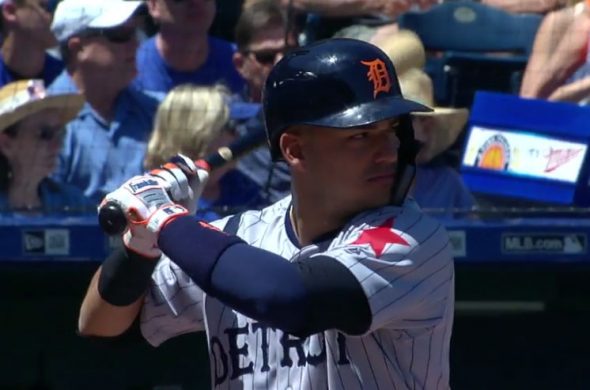 No names on jersey backs, no MLB logos on jersey or cap backs, but the New Era and Majestic logos were in their usual spots.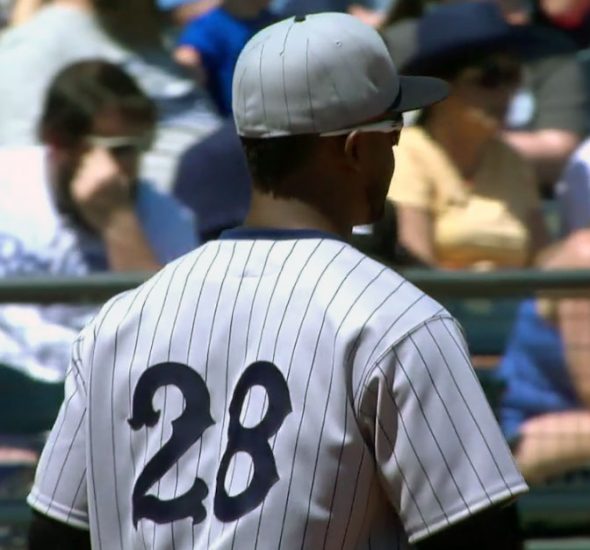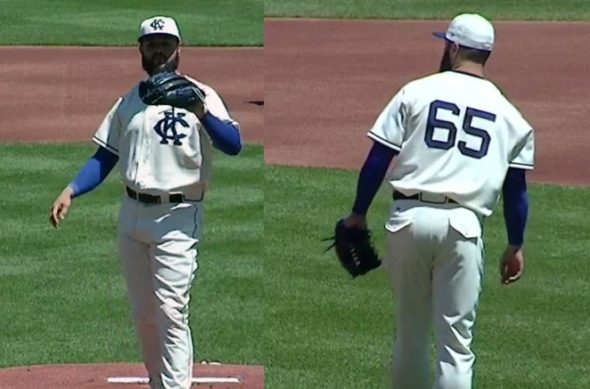 Overall it looked pretty good, let's just get those socks right (and visible!) across the team next time.
A few more random shots to finish 'er off.