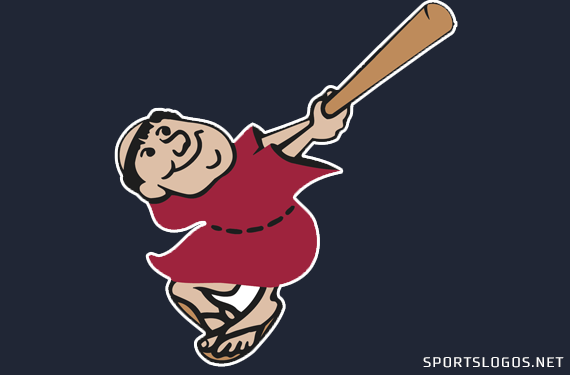 The San Diego Padres are celebrating the twentieth anniversary of the 1998 National League Champions by wearing special throwback uniforms tonight against the St. Louis Cardinals.
Opting for their white home set from the period, the pinstriped uniforms feature the "Padres" wordmark arched across the chest in navy blue and orange with matching numbers on the back. Caps are navy blue with an interlocked "SD" logo, the S in white and D in orange.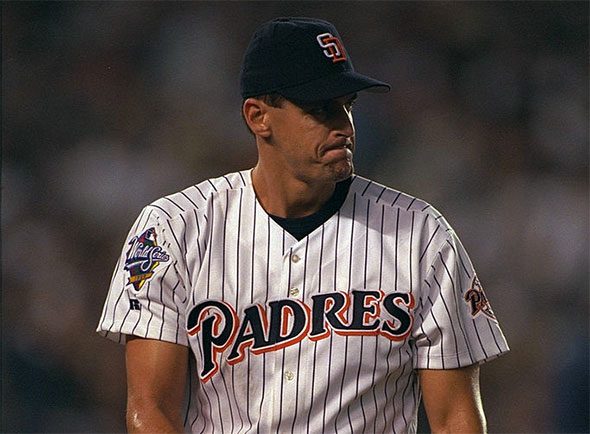 While many think of the Padres as brown and yellow, this is how the San Diego Padres look in my mind, much like the brown and yellow it was a colour scheme they could call their own, unlike the "Taco Bell" set, however, this one actually looked good… not just loved because it was different.
The 2018 Padres are making one notable addition to the uniforms which were not present in 1998, a memorial patch added to the sleeve in tribute to two former '98 Padres: Kevin Towers, the general manager of that '98 team, and Rob Piccolo who was a bench coach at the time. Both Towers and Piccolo died with a few weeks of each other in January of this year.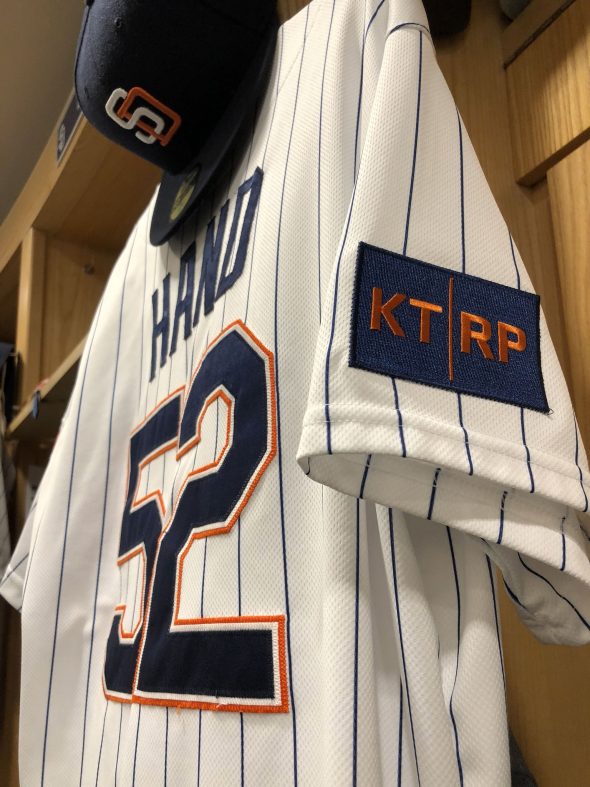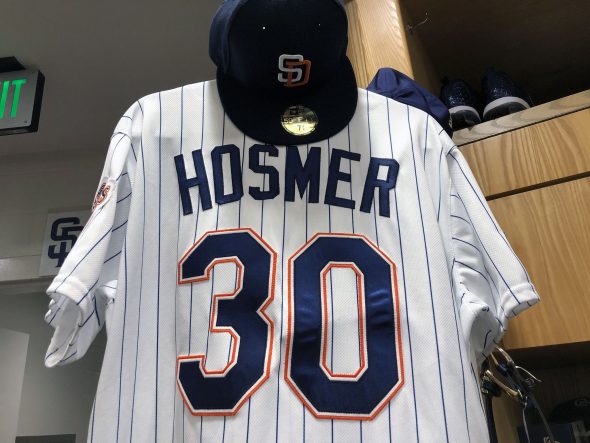 San Diego's 1998 season saw the team win the National League West behind brilliant performances by Kevin Brown and Greg Vaughn as well as future Hall of Famers Trevor Hoffman and, of course, Mr. Padre Tony Gwynn. The Padres beat the Atlanta Braves in the NLCS that fall to capture their first pennant in 14 years before getting swept by the Goliath that was the New York Yankees of the late-1990s in the World Series.