Today the Pittsburgh Steelers announced they'll be unveiling a new throwback uniform for the upcoming 2018 NFL season later this month. The team had already announced that their in/famous "Bumblebee" throwback uniforms would be retired.
No hints as to what the new uniform would look like, well, other than that it's a "throwback"… courtesy Heritage Sports and their wonderful uniform history line of team plaques an idea of the options the Steelers have to choose from:

Pittsburgh has previously worn the 1932 Pirates throwback uniform during the NFL's 75th anniversary season in 1994, which were right up there with the 1930s "Bumblebee" throwbacks on the uniqueness scale.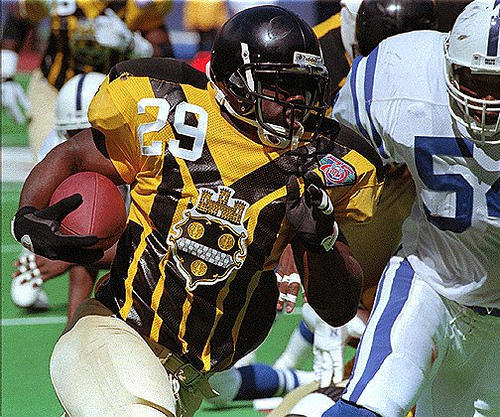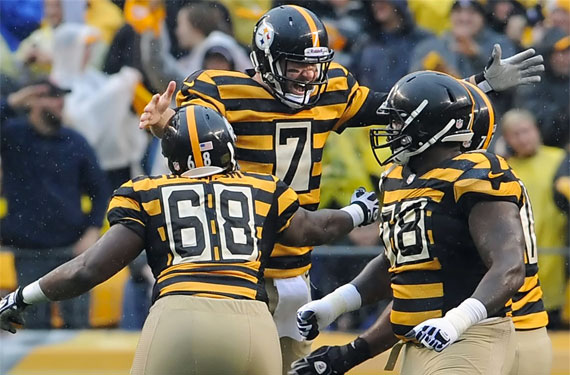 If I have a vote, and I absolutely don't, I'd want something like this design the team wore in the mid-1960s: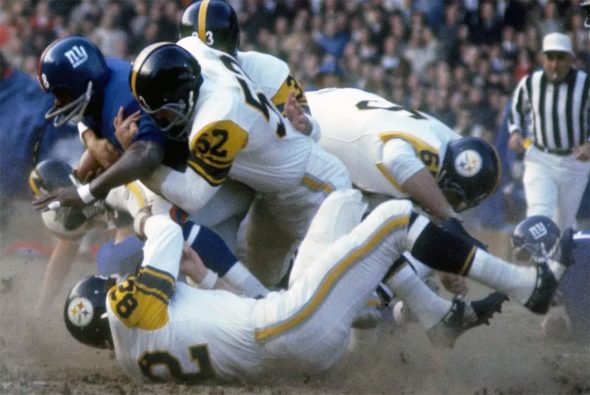 It's got a bit of a Pittsburgh Penguins road uniform vibe to it, and that ain't a bad thing. Consider the Penguins changed their colours to black/gold in honour of the Steelers winning the Super Bowl in 1980 (as well as the Pirates winning the World Series in '79) and it's almost as if they're returning the favour.
There's also this option, also worn in the 1960s (it was a decade of experimentation, I hear):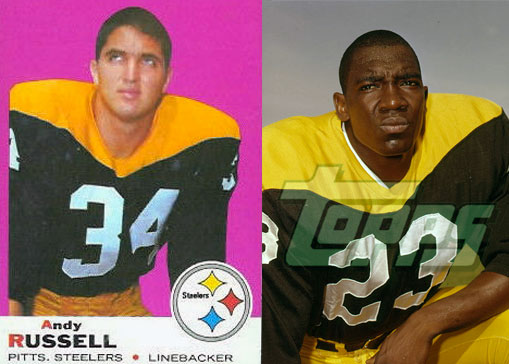 The new throwback uniform will be unveiled and streamed live on the Steelers various social media platforms on Wednesday, May 30th at 2:30pm ET
We will unveil a new throwback jersey that we will wear for a game this season as part of a special announcement on May 30th at 2:30 PM.

Watch it live on Twitter, Facebook, #Steelers.com and our Official Mobile App. pic.twitter.com/Z6YpWAvpfO

— Pittsburgh Steelers (@steelers) May 17, 2018