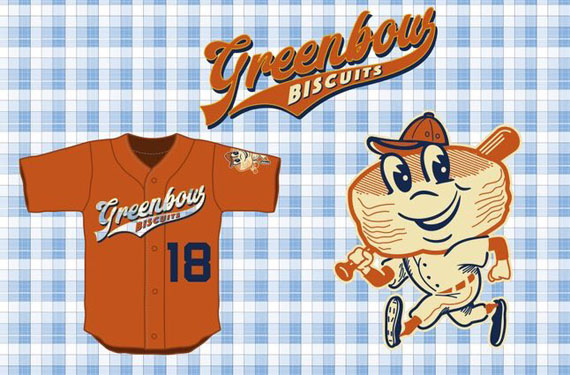 The Montgomery Biscuits, Double-A affiliate of the Tampa Bay Rays, will commemorate Forest Gump Night with fauxback uniforms. The team will be named for Forrest Gump's fictitious hometown of Greenbow, Alabama, and wear uniforms meant to emulate the style of 1950s-era minor league baseball.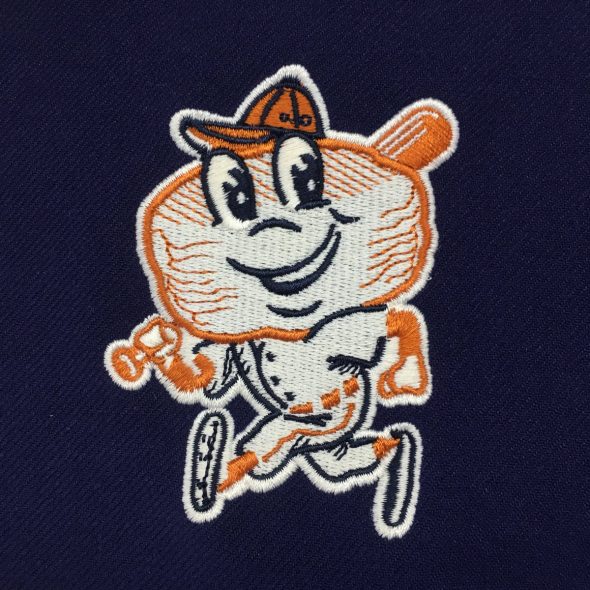 The logo, designed by Brandiose, plays on the unique and easily identifiable style of that time period in sports logos.
"We're playing make-believe a little bit, and saying that when Forrest Gump was a kid, he used to go watch his favorite minor league team, the Greenbow Biscuits," said Biscuits general manager Scott Trible, quoted in the Montgomery Adviser. "It's kind of a fictional throwback for a team that didn't exist."
The game, to be played June 1, will feature in-game promotions and video clips. Any fan caught yelling "Run Forrest, run!" at any player will be summarily ejected from the game. (Okay, this is just wishful thinking on my part.)
It's worth noting that the 1994 movie Forrest Gump is based on a novel of the same name written by Winston Groom in 1986. There's no mention of Greenbow in the book; instead, Forrest is from the very real town of Mobile, Alabama. Which makes me wonder whether the Mobile BayBears, who play just over two hours away, are kicking themselves for not thinking of this first.