The Kansas City Royals will be simultaneously turning the clock back and ahead next month as they take part in the 20th anniversary celebration of a very special baseball game.
On June 30, 2018 the Royals will be visiting the Seattle Mariners for "Turn Ahead the Clock Night", being held nearly twenty years to the day of the original futuristic event held at the old Kingdome between these two teams on July 18, 1998.
The Seattle Mariners will be bringing back the same design they wore in '98, but the Royals opted for a new look, and with just one glance at what they wore that night you gotta agree with their decision to go in another direction: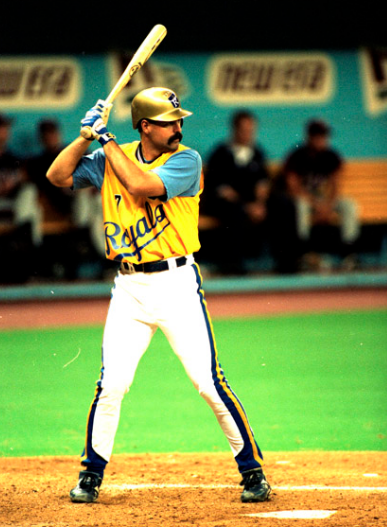 Right?
While we had already seen a mockup of the new Royals look for this event, we got our first look at photos of the full uniform including the extremely amazing helmet design they'll be using. Check it out (all photos courtesy the Kansas City Royals, Twitter/@Royals):
Amazing.
The Mariners will counter with this:
Double amazing.
Seriously considering flying to the other coast to see this one in person.