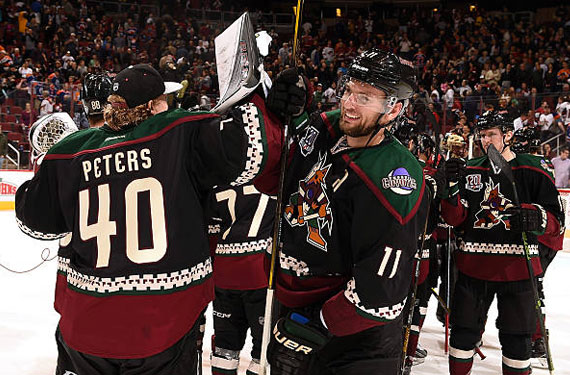 The Arizona Coyotes are the first NHL club to announce they will be introducing an alternate uniform for the 2018-19 season.
The uniform will be unveiled at the Coyotes official draft party held during the 2018 NHL Draft on Friday, June 22nd. Rookie forward Clayton Keller will be at the party to unveil new third at 5:30pm Arizona Time (or 8:30pm ET).
No official clues yet on the new uniform other than this Tweet from the team saying "We think you're going to like it"

Which is why I chose the uniform I did in the main photo at the top of this post. The "Kachina" throwback uniform was polarizing at the time it was originally worn but after a couple decades of fairly conservative designs across the sports landscape they've won over scores of new fans, including me.
Phoenix Coyotes authentic throwback 90s "Kachina" jersey for sale here
When the Coyotes brought it back as a throwback uniform for their 20th anniversary three years ago it was universally loved, the Twittersphere were demanding the team bring them back full-time.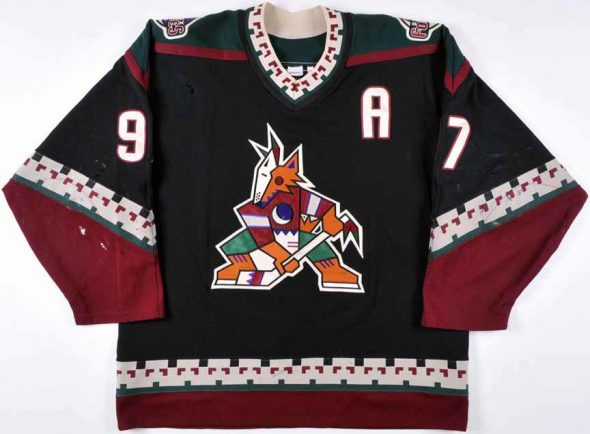 What other choice could there possibly be for a Coyotes alternate uniform?
Well one of the below, I suppose. The Coyotes have worn two different alternate uniform designs (that's it!) throughout their franchise history, the first during the "Kachina" era in the late 1990s: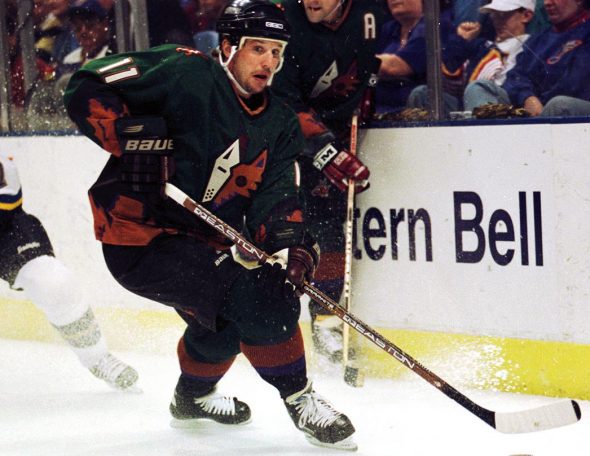 And the second more recently in the early 2010s: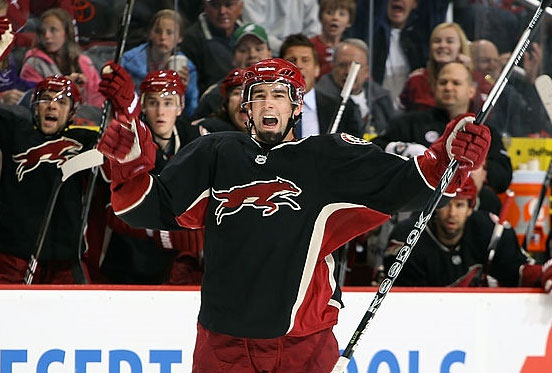 I suppose it's possible either of these could be brought back or of course an entirely new design… but I'm still leaning heavily towards them bringing back that original road black "Kachina" uniform from 1996-2003. It just makes too much sense for the team not to do it.