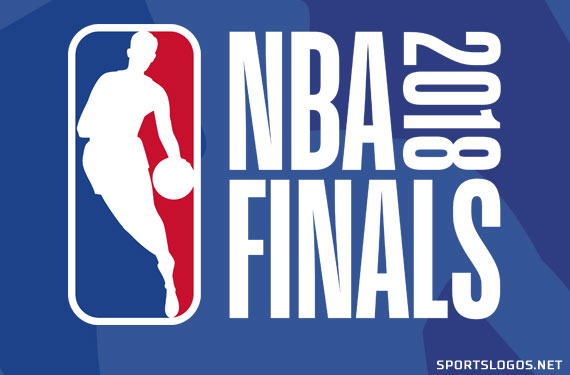 Welcome to the 2015 16 17 18 NBA Finals between the Golden State Warriors and the Cleveland Cavaliers, the fourth consecutive meeting between these two teams gets underway tomorrow night.
The NBA released the uniform schedule for the final round earlier today (perhaps taken with a grain of salt as several times the schedule changed in the Conference finals) and it shows both teams being fairly consistent with their choices throughout the seven game series.
For games 1, 3, 4, 5, and 6 it'll be the Cavs in black against the Warriors in white; it doesn't seem to matter where the games are played — three of those five are in Cleveland and two in Oakland. The other two games will have the Warriors wearing their black "The Town" uniforms against the Cavs wearing white for the first time in these playoffs.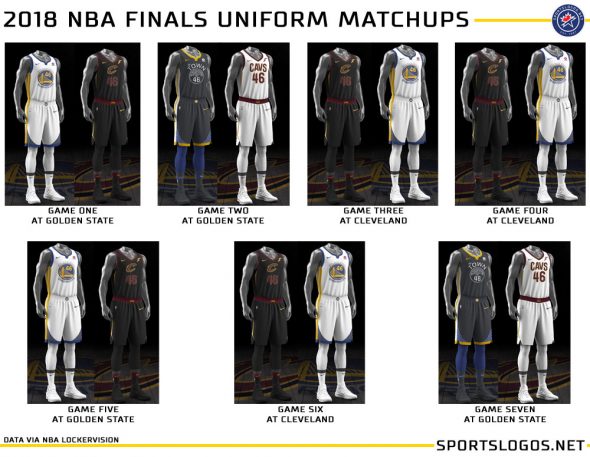 If the series goes 4, 5, or 6 games the Warriors would celebrate while wearing white should they win as they did in 2017 (they wore blue when clinching in 1975 and 2015) . The Cavaliers would win while wearing black in those same series lengths much like their only title in 2016 (without sleeves this time, at least). Game 7 would flip things, Warriors in black – Cavs in white, and neither team has won an NBA Championship while wearing those uniform colours.