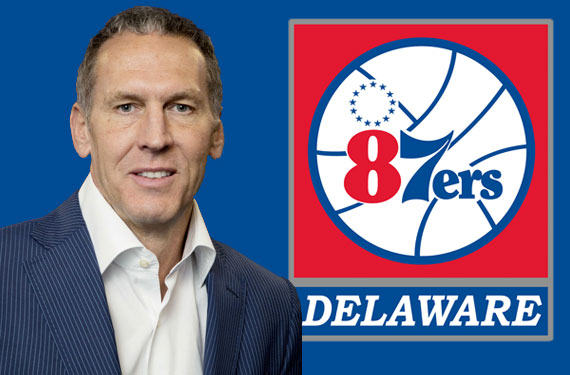 If you managed to avoid social media yesterday, first of all good for you. I wish I had your resolve… but you missed this whacky Bryan Colangelo story which popped up in the morning.
According to TheRinger.com it appears the Philadelphia 76ers general manager may have been operating a series of Twitter accounts incognito, posing as a typical Sixers fan who just happens to have access to all sorts of sensitive and private team information.
It's a fascinating read and I encourage you to check out the article if you want the details on what these accounts were saying about various players, trades, other league officials, and trying to coax 76ers bloggers into covering certain subjects.
But we're the logo and uniform site so we'll just single out one Tweet made by one apparent Colangelo account @AlVic40117560 (not a Russian bot):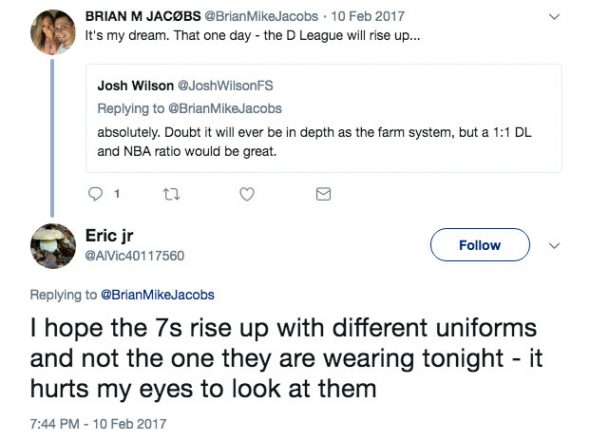 The Tweet is making reference to what the Sixers NBA D-League team, the Delaware 87ers (now known as the Delaware Blue Coats) were wearing on February 10, 2017.
Let's take a look at what uniform was just so bad that they were hurting (maybe) Mr. Colangelo's eyes that winter night back in 2017: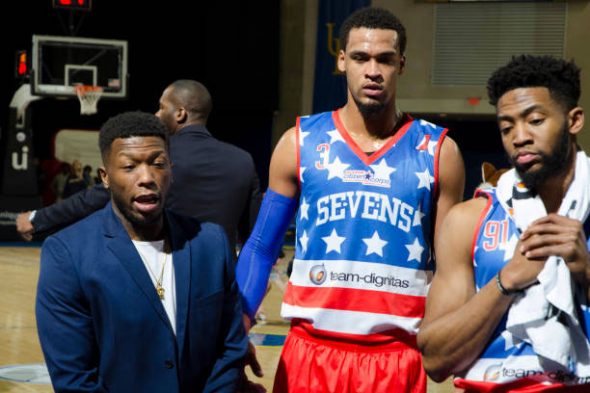 The 87ers were wearing "patriotic jerseys" featuring the Delaware Citizen Corps for their First Responders Night at home against the Canton Charge. The game-worn jerseys were auctioned off via a silent auction with funds donated to the American Red Cross.
While he's not wrong, we've certainly seen worse uniforms from the minor leagues of any sport, basketball included, for example I'd be curious to hear his thoughts on the uniforms the 87ers wore a year later: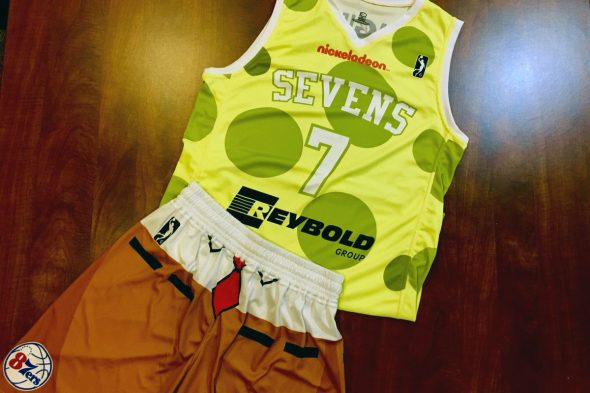 Now that hurts *my* eyes.
For now the 76ers haven't confirmed whether or not this is Colangelo in disguise but they did issue a statement saying they would be conducting an internal investigation to determine what's going on here. Colangelo has denied using all of the accounts which actually Tweeted in The Ringer's report including the one in this post, Colangelo admitted to using just one of the accounts in the report, but for only following other accounts.