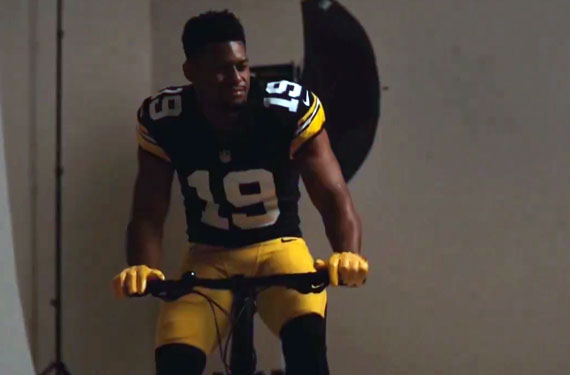 The Pittsburgh Steelers this afternoon unveiled their new throwback uniforms for the 2018 season via a press conference streamed over their various social media channels.
Throwing it back to the 1979 Super Bowl championship season, the Steelers showed off the black jersey with alternating white and gold stripes on each sleeve. The numbers are white in the block style font worn during that '79 season, which is the biggest difference to this jersey.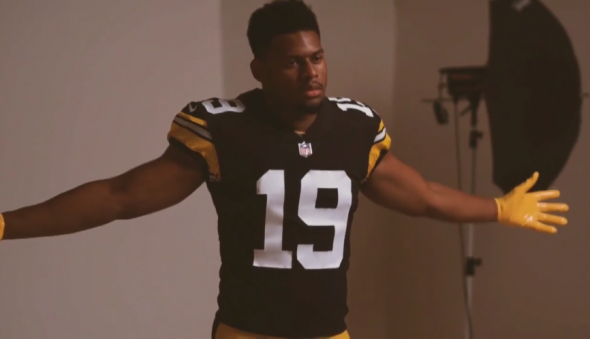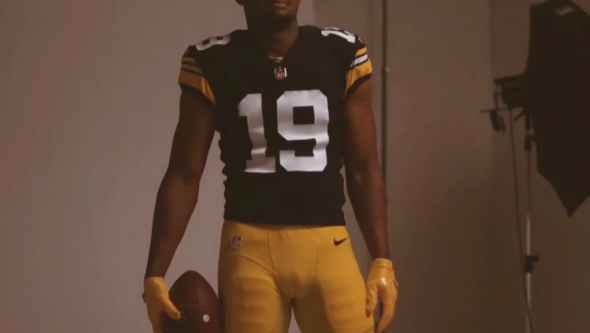 As the Steelers are a team who haven't messed with their uniform design too much over the last 50 or so years, these uniforms aren't too different at all from what the club already wears, I'd be surprised if many non-uniform-obsessives would really even notice this wasn't their usual home black set when they wear them.
"We kinda felt it was time to throw back to the '70s and the great teams we had in those years", said team President Art Rooney II. "So this year we're going to be celebrating the 40th anniversary of Super Bowl XIII"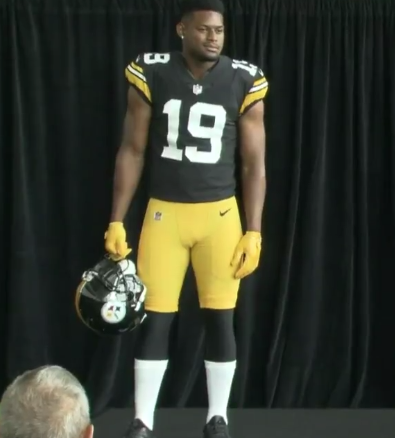 Rooney also mentioned that the 2019 season would be the 40th anniversary of Super Bowl XIV so it seems like the idea might be to wear this for two seasons.
The Steelers will wear the uniform in Week 8 against the Cleveland Browns on October 28, 2018. They will be replacing their infamous "Bumblebee" Throwbacks for 2018.